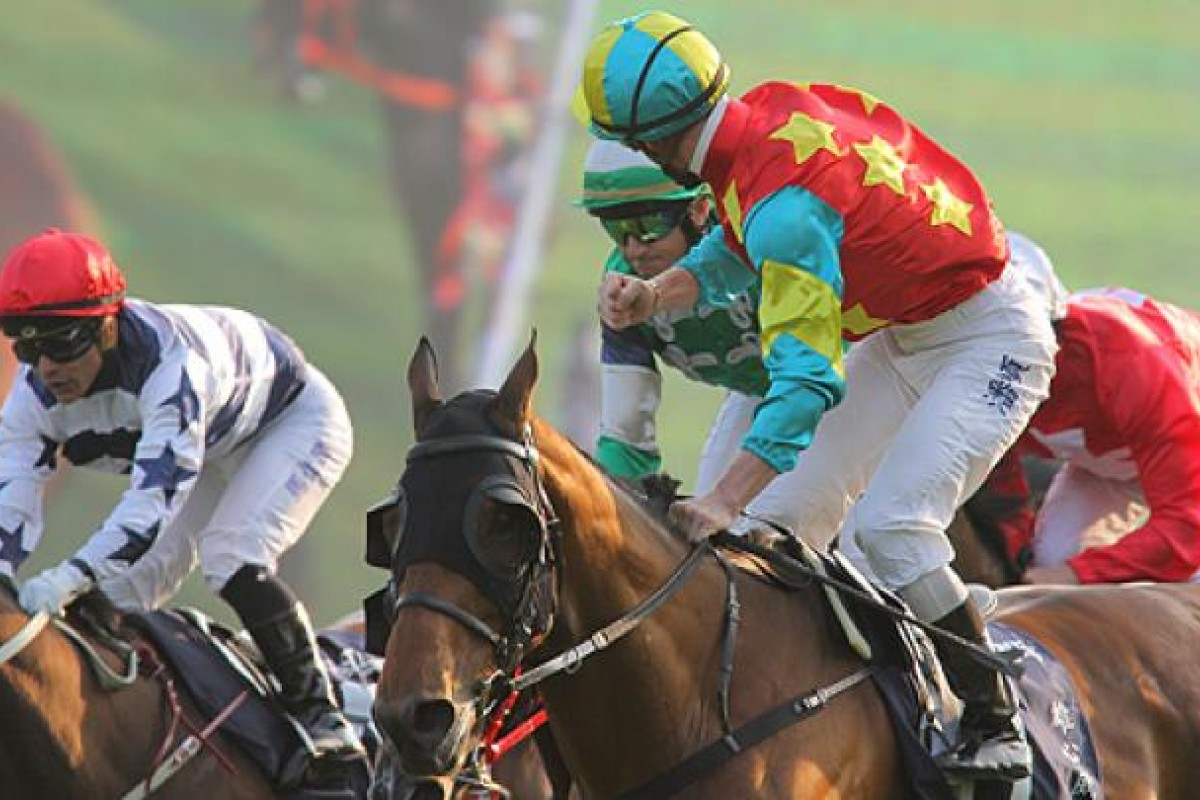 The drug-like rush of international day has come and gone - leaving a Class Five comedown nastier than cocaine - but creating some indelible memories etched on to the collective conscious of Sha Tin's racing-mad fans.
The devotion of the masses watching tight, combative racing - plus the "Hong Kong versus the world" feel - creates an emotionally charged atmosphere; only in Japan do the fans care as much or more about the on-track action.
There may have "only" been 64,000-plus fans there on Sunday - but the only ones not having a bet, or that didn't have an emotional involvement, were Kate Winslet and a dozen-or-so waiflike watch models.
The Melbourne Cup draws 100,000-plus to Flemington, but how many are in marquees, or on the drink - and how many actually have even a fleeting thought about racing on the other 364 days of the year?
The mostly working-class crowd at Sha Tin, tattered form guides in hand - guides which are mostly useless because they have eyes only for their local heroes - gave Sunday's feature meeting an almost desperate, all-or-nothing edge.
Four world-class races in 150 pulsating minutes doesn't give them time to breathe. After watching an electrifying performance from Ambitious Dragon in the Mile, it's straight back into the parade ring to look at the exquisite horse flesh lining up for the Hong Kong Cup half-an-hour later.
What about Ambitious Dragon? A horse who couldn't walk properly 24 hours earlier, unwinding with an other-worldly performance - maybe the best of his career. He was in another realm.
Next was California Memory - he can't walk properly most of the time - but come race day he needs two handlers to hold him back.
He is a midget compared to his rivals, but has more fight in him than Bruce Lee. He gets that kung-fu or boxer-like bounce about him before a race, neck arched and about to explode.
While the favourites finished the card off with a flurry, resulting in a popular six-up, the day started with 1.3 hot pot Little Cow going under with Zac Purton aboard.
There's nothing like a shorty in race one getting rolled to get things buzzing, and the resulting waves of displeasure it creates.
For some reason, Purton doesn't cop it from the crowd as bad in these situations as arch rival Douglas Whyte. The Aussie did the right thing by booting home the next two winners, resulting in his 100s-to-one Vase chance Scarlet Camellia starting at 30-1.
The overwhelming strength of roll-up support is something pretty peculiar to punters here.
Trainers and jockeys, or both in combination, are worked into all-ups, punters working on the theory: "when they're hot, they're hot".
So the wins from Purton's previous two mounts go on to Scarlet Camellia in one massive hit, creating a major discrepancy in the market.
But the punters were right - not with Scarlet Camellia as Purton had more chance of winning the Vase on foot - but he did win the Jockey Challenge with a treble.
But why wouldn't he have a good day? He just got married, and all of the owners and trainers are saving their best rides for him as a gift.
This is the mentality of some of the locals – "reading the signs" seems to be as important as watching race replays when doing the form "Chinese-style".
Purton had a magical day - capped by Ambitious Dragon's win and a "tit-for-tat" post-race taunt directed at Whyte.
The finger pointing was pay-back for the Jockey Club Mile three weeks ago when Whyte was doing the pointing and "getting chirpy", as Purton put it.
Their one-on-one rivalry is looking more and more like the grand Whyte v Brett Prebble season-long stoush of 2009-10, as Purton moved within three wins after Sunday's big day.
Alas, Kim Kelly and his "fun police" in the stipendiary stewards department have put a stop to the finger-waving shenanigans.
We wish there was more of it, there's no spite in the gesticulations, just hard competition between the jockey room alpha and the young buck with designs on the top spot.
Plenty of those doing the form "Chinese-style" fell into the Aaron Kwok-trained Calling With Love. He was a good chance, sure, but part of the rationale being that with the Longines-sponsored Kwok there for the big day, Caspar Fownes would have to have his horse "screwed down" for a "sure win".
International day is known as a show-off day by some trainers - every owner wants their horse running, and winning, for the world to see - even if it is in a low-grade event.
Real Specialist, who we will probably see in the Hong Kong Mile in 12 months, looks like a headline horse in the making. He would be a highlight on most other days.
So when all of you international visitors go home and, rightly, tell your mates how good Hong Kong racing is - spare a thought for us trudging back to Sha Tin next Sunday for the Griffin Trophy and a Class One cup race.
While you wouldn't change international day - it does feel a bit like over-eating at the buffet - you kinda wish you could save some for later, but enjoy it all the same.