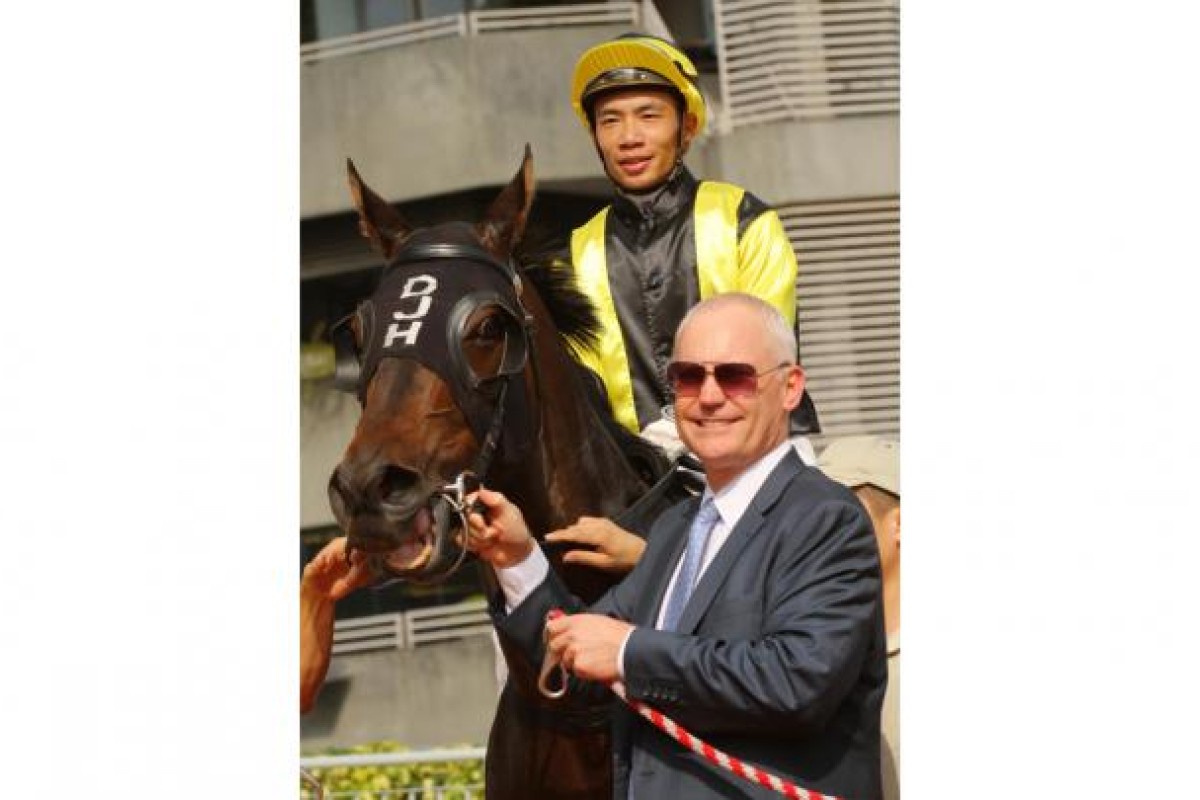 After David Hall squeezed another win from the battle-weary legs of rejuvenated straight-track specialist Jun Dao, the trainer gave credit to jockey Howard Cheng Yue-tin for his guidance both on track and off.
Half the battle with Jun Dao is ensuring he jumps on terms - something critical in the cut throat 1,000m events. Cheng helped tick that box yesterday, and Jun Dao never looked back, running rivals ragged as he clocked up his third win in five starts this season. But it was feedback Cheng provided after the seven-year-old's last-start second two weeks ago that Hall said was key.
"It makes a difference to have an experienced jockey," Hall said. "Howard came back after last start and felt he was quite empty and had nothing left and he was very worried about whether he could back up."
Cheng advised light duties for a veteran who faces a well-documented, week-by-week battle with joint soreness.
"Because of that we were pretty easy on him between races - he hasn't even been on the big track - he had just been out for a trot and swim. So he came out with fresh legs today," Hall said
"He is a comfortable horse at the moment. He is happy and in the right frame of mind. It's great to have a horse that is such a track specialist. It's such an advantage to have a horse that knows how to run down that straight course like he does. His gate speed has come back, and he is taking advantage of that - he finds the outside rail very quickly and, with no pressure today, he was able to control the race and still have a strong kick."
Cheng said drawing more towards the outside rail in 1,000m races, particularly with the rail in the "C + 3" position, was as important as drawing inside around a turn.
"That draw made for an easy win," he said. "But I thought this field was very weak, at least compared to last time. He ran second last time, but that was a lot harder than this.
"David did a great job to keep him fresh, just with two weeks trotting around Penfold Park. And at the start, we've got the handlers holding his head down and straight now and making sure he gets out on without missing the jump."