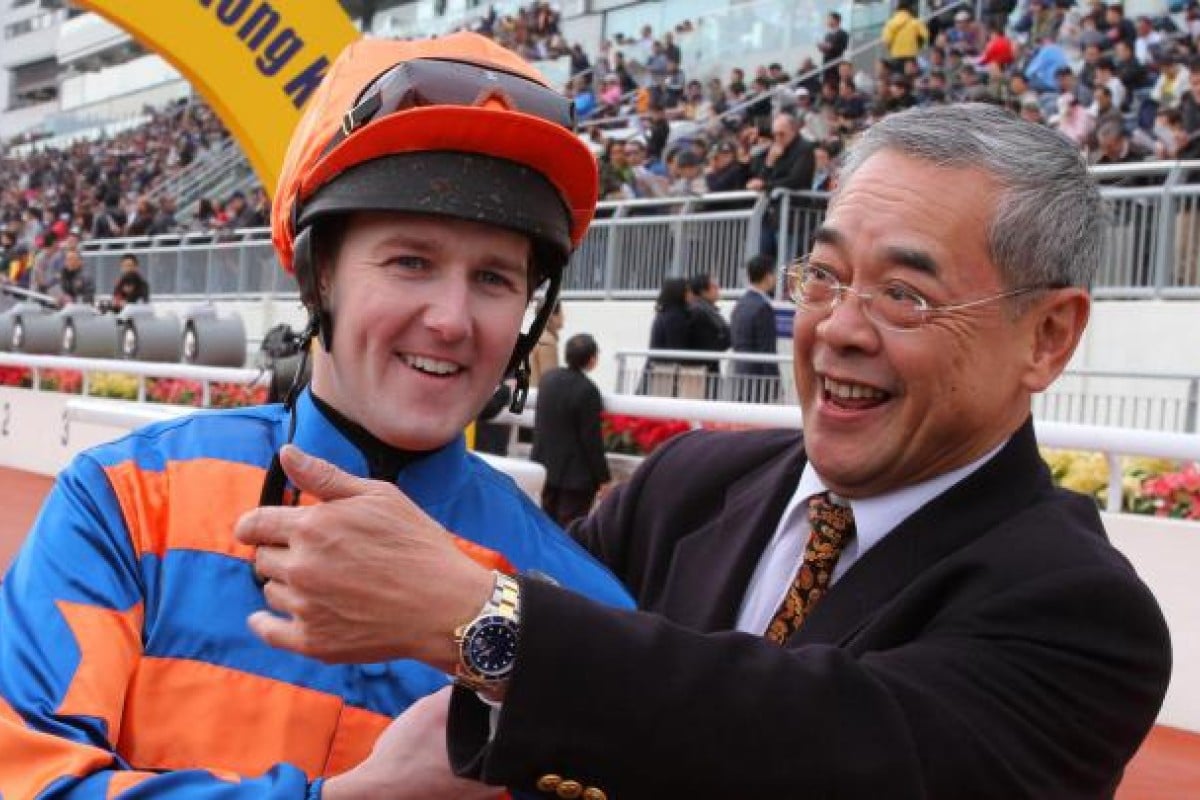 Tom Queally provided a typically laidback response to breaking through for his first local win, but with three decades of perspective, the trainer who supplied the success saw the victory has much more significance.
Peter Ng Bik-kuen is Hong Kong's longest serving trainer and would have seen many visiting jockeys on short-term contracts starved of opportunities and sapped of confidence.
After Queally won in Class Five on Island Spring, Ng said he was happy to help lift a monkey off the Irishman's back.
"It was great for him to win a race, because you know what this place can be like," Ng said. "Hopefully he gets some more opportunities. He has ridden a few for me and has done a good job, and he rode a great race there."
It took Queally 24 rides and just under one month to break through, and his win came the hard way after he drew 13 and was forced to race three wide. He managed to get some semblance of cover though, which proved critical in saving energy for a driving finish.
Queally carries the relaxed air of a man whose name will always be synonymous with one of the greatest horses of the modern era - Frankel - so it is easy to understand if he wasn't excited about a Class Five win on an animal with clearly limited ability. He also put his run of outs in perspective, knowing that his chances on bona fide hopes have been scarce with a deep pool of riding talent at trainer's disposal.
"It's grand to get another winner - but it will be soon forgotten about," Queally said. "I tend to be a bit more pragmatic about things, you'll never see me punching the air or anything like that.
"I was riding a lot of bad horses, and I'm broad-minded enough to know I'm on the bad horses and not just getting half-decent rides and making them finish tailed-off. That's not the reality - I'm level-headed enough to realise the basics of what is going on, which is, I was on a horse that had a chance to win and he did."
As with most jockeys in their first stint, Queally has been impressed by the combative nature of the racing, but has also taken to having a comfortable break between meetings.
"I'm really enjoying my time here. In a lot of ways it is more intense to England, but in other ways it is more laidback with the space between meetings. The racing style is different too; the emphasis is on getting them away from the gates."