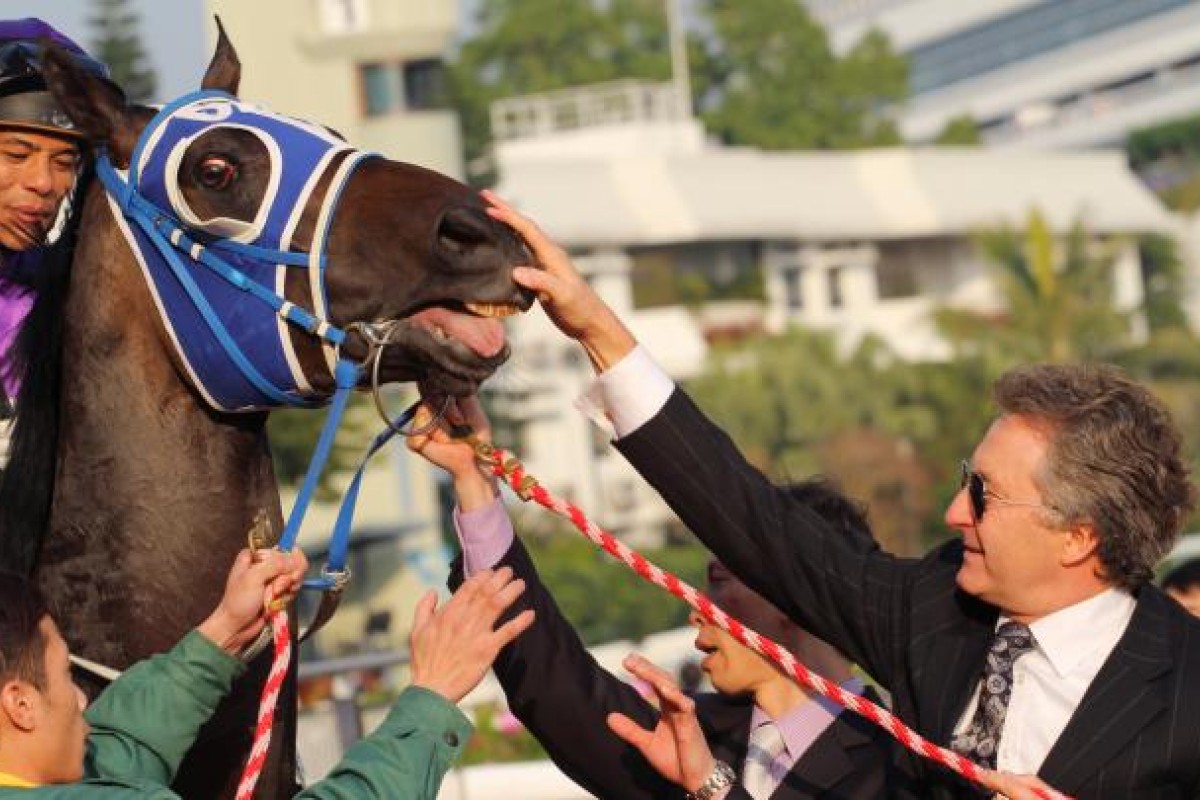 It has been a long road back to winning form for Affluence Of Rain, but the six-year-old finally made it in the Sunflowers Handicap.
Turn the clock back to international day 2010 and Affluence Of Rain won in Class Three for Weichong Marwing and trainer David Ferraris and looked on a fast path to the better grades, but somewhere along the way, as Humphrey Bogart might have said, he "got turned around some."
Later that same season, Affluence Of Rain was transferred to Caspar Fownes and soon had a bee in his bonnet about something and began doing an awful lot wrong - standing in the starting gates, even dropping jockey Tye Angland and smashing his own head at the start on one occasion and the gelding simply lost his way.
At the start of this term, Affluence Of Rain went back to Ferraris, who has managed to coax him back to being well -mannered, and running well without luck until he managed a second win yesterday.
"And you know the first message I got after the race was a text from Caspar, who is at a horse sale in Perth, and he congratulated me on getting this horse back again," said Ferraris, but he was deflecting much of that congratulation away from himself. "I've really got to say thanks to my staff and Chris McMullen, one of my work riders, in particular. He's done so much work with Affluence Of Rain in the starting gates we have down at the Olympic stables. He stands in there with him, he has spent a lot of time getting the horse to relax again in the barriers and look at that today - that other horse played up in the stalls, delayed the start and Affluence Of Rain didn't turn a hair. He's that good now, touch wood, that we don't have to work on him any more. He's over it."
Ferraris and Marwing are now hoping the son of Lonhro can pick up the pieces again, two years on, and make it to where he was once headed.
"As a young horse, I thought he was very smart but that went out the window - his gate manners got appalling and he cost himself many races," said Marwing.
"The day he put Tye on the ground, he nearly dislocated his neck. Good horses don't behave that way but he was very quiet and stood there for a long time today - I was waiting for him to stuff the start up. If he can put it all behind him and he can bring back that promise he showed as a young horse, then, no problem - he could climb to Class Two. But you've got to take him with a pinch of salt."