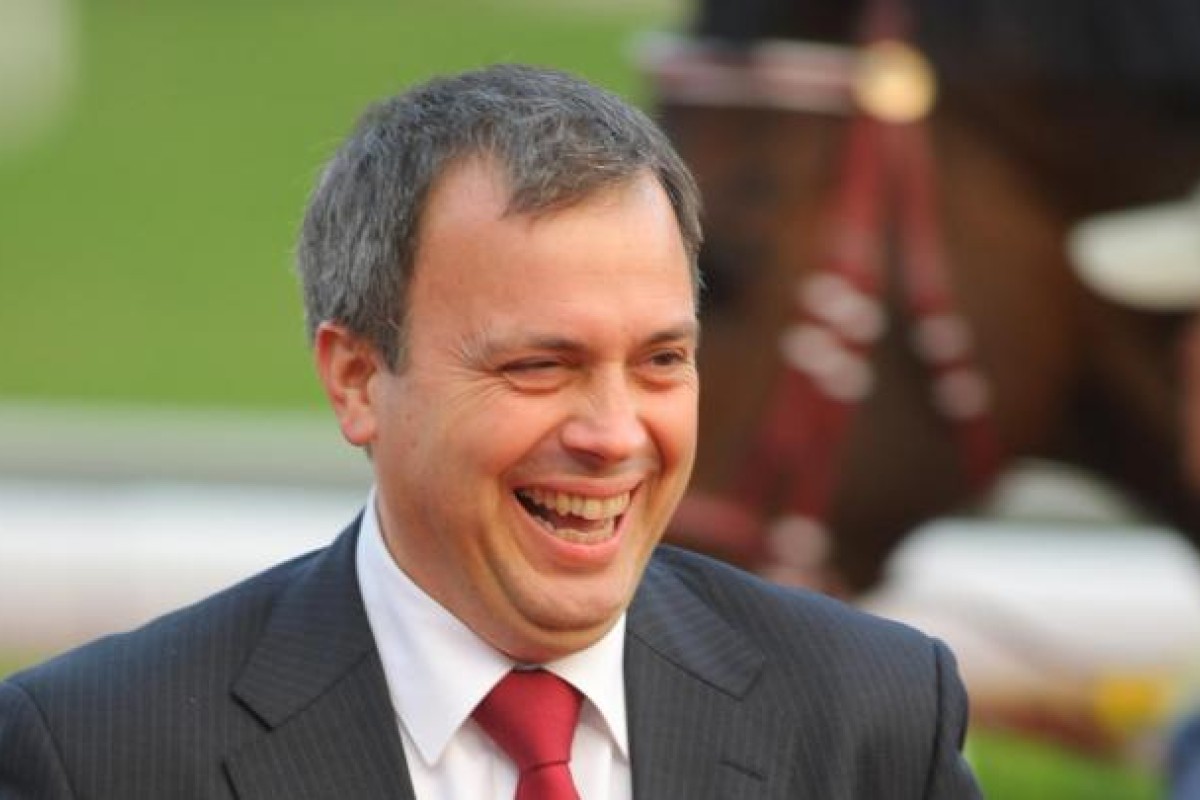 Leading trainer Caspar Fownes landed his first winner for the high-profile Siu family last Wednesday in a humble Class Four, but he has taken the road less travelled trying to parlay that into for Group One success for them with Rainbow Chic tomorrow.
The main Siu family flagbearer at the top level has been Irian in recent seasons, raced by family patriarch Siu Pak-kwan, but Connie Siu Kim-ying has also had high-grade success with Destined For Glory and it was her colours aboard Highest Acclaim at Happy Valley.
Now Fownes' French import, who raced as Xanadou in Europe, runs second-up in the Classic Mile sporting the colours of Edmond Siu Kim-ping, and Rainbow Chic has been prepped on an unusual diet of work and trials rather than racing.
Rainbow Chic began poorly then overraced in a slowly run 1,600m at Sha Tin on international day, but it was a respectable opening salvo, albeit six weeks ago.
"The main reason for not racing him since then was to give him the best preparation I could as an individual, because he is a bit quirky," Fownes said yesterday. "If you look at his replays from Europe, he can get on the steel and get his head up and be quite a handful in a race if the tempo isn't just right. Something like that is easier to work on in barrier trials."
And those trials have been excellent, with Rainbow Chic indicating the quality that saw him win four of six in France as a two and three-year-old.
"Brett Prebble has been happy with the trials and so have I, and the horse is fit and well enough to run a good race, but I must confess I'm still not sure if I'd trust him to behave if the pace slackens right up," the trainer said. "Given a worthwhile tempo, I'm hoping he'll go well."
Prebble and Fownes won the Classic Mile two years ago with odds-on Lucky Nine, but a win by Rainbow Chic would be more of an upset, with most punters expected to get behind Richard Gibson-trained Gold-Fun.
"Richard's horse ticks all the boxes at this stage, that's for sure, but it's a field of quite underexposed horses ... I think it's a winnable race," Fownes said.