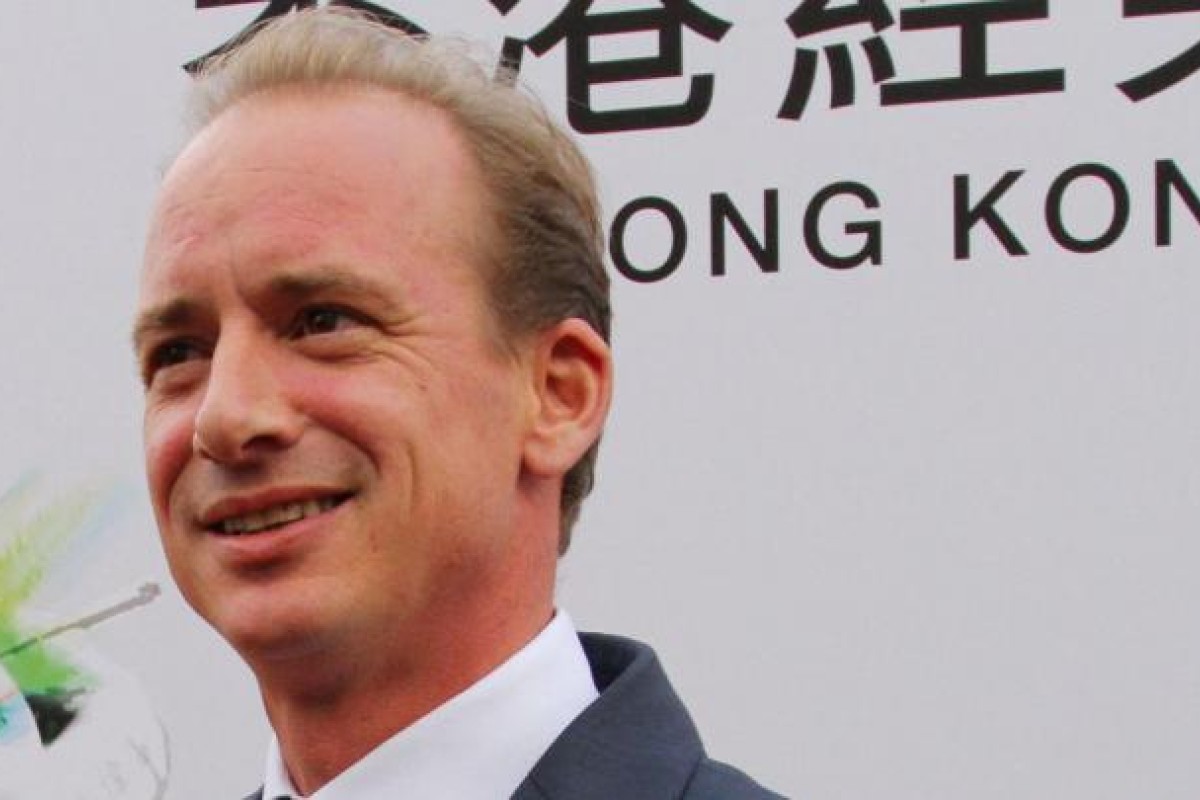 Nothing went to plan for Douglas Whyte on Gold-Fun in the Hong Kong Classic Mile, but Richard Gibson credited a cool and collected ride by the peerless big-race jockey for delivering him his first Group One as a locally-based trainer.
Gold-Fun put his name into BMW Hong Kong Derby reckoning with a performance Whyte called "tough and thorough" and gave the jockey his second win in the race after Tiber's success in 2004.
Gibson said: "It wasn't the race we envisaged, it was quite messy race. But Douglas being such a top international jockey, he adapted accordingly."
A plan to race near the speed was foiled when Howard Cheng Yue-tin went hard in front on Wah May Star, Whyte reverting to Plan B, and sitting worse than midfield, but three-deep. And as Gold-Fun had seemingly just began his run, Whyte no sooner found himself in the lead a long way from home and vulnerable to swoopers. Gold-Fun had nearly thrown away his maiden victory in Ireland by racing greenly when put in the same situation.
"I swung into the straight and got behind two or three still going forward - and I pressed the button thinking I would get to them gradually by the 200m mark," Whyte said. "But by the time I got there, I was already in front at the 200m. He has a phenomenal turn of foot and what I really like about him today was that he dug down - his turn of foot was for a full 400m - you don't find that often.
"It might not have been a big margin, but that doesn't matter - he came home first and did a great job. He had every opportunity to throw in the towel, these young four-year-olds without much race experience - being in front for that long is difficult down that long straight."
Zac Purton was luckless in the run home on runner-up Garlic Boy: "I thought I was following the right horses - but they didn't take me into the race."
Gold-Fun's narrow victory, his third straight, sits alongside two Hong Kong Vase triumphs with Doctor Dino for Gibson, while the trainer was based in France. Gibson is now in the enviable position of also having the early Hong Kong Derby favourite at home in his stable - Akeed Mofeed, who is raced by Gold-Fun's owner Pan Sutong.
"It's been very straight forward to trainer this horse - good horses do it themselves and Gold-Fun is a horse with a lot of natural ability," Gibson said. "The horse will be better over a longer distance."
An impressive first season of 35 wins was made up with mainly lower-grade horses, and Gibson has always aspired to lead in the winners of the feature events - but he said he couldn't have one without the other.
"I'd like to dedicate this win to all the owners that have helped me in my first one and a half seasons here," he said. "Without them and those more modest horses, I certainly wouldn't be on the podium today."