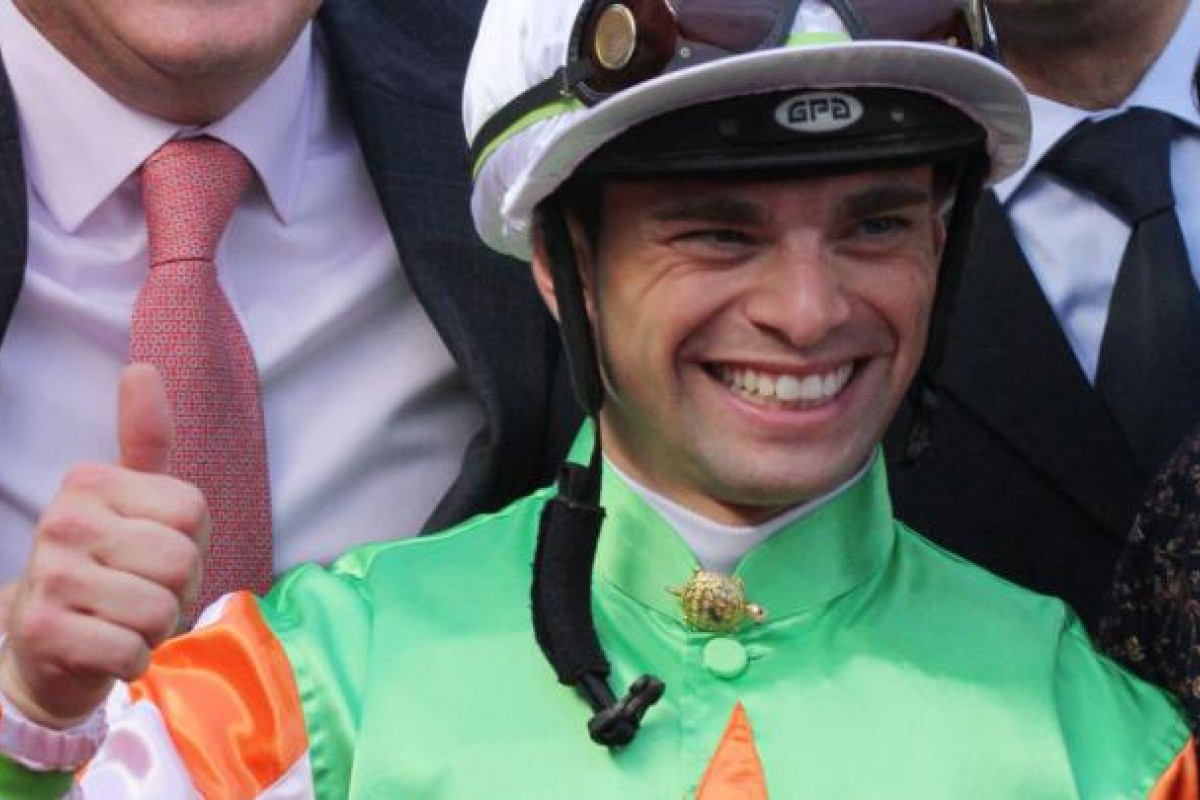 It was popular British horseman Sean Woods who gave Umberto Rispoli his first Hong Kong winner last year, and the Italian rider returned the favour to land a very confident betting move on Ho In One for the yard yesterday.
The Italian has done only a little riding for Woods in the ensuing time since his win on Diamond Knight in April 2012, but he had a "bill" to pay on Ho In One after finishing second to Lombardi last start on the grey.
"That was a bit unlucky - I followed the favourite, Flagship Shine, and when we both made our move in the straight, I was only thinking about beating him," Rispoli said.
"I wasn't thinking about the leader, Lombardi, because I thought we both had his measure, and when I got the better of Flagship Shine, I saw that the leader was still there and fighting on."
After awkward starting draws at his last two runs, Ho In One had a kinder alley this time and the Italian bounced him into a more prominent position and that probably won him the race.
"He was ready to win and improved today on what he did last time. He is an easy ride - like a toy," Rispoli said.
"He jumped quick but he switched off immediately and then went when I pressed him. He didn't win by far so he will still be in this class again and I think he could win another one."
Rispoli has landed seven wins in the past month, but that momentum isn't going to help him this week as he, along with Weichong Marwing and Alex Lai Hoi-wing, will begin a careless riding suspension today.
Flagship Shine was to have lined up against Ho In One again yesterday but was a race morning scratching after showing swelling his right foreleg.