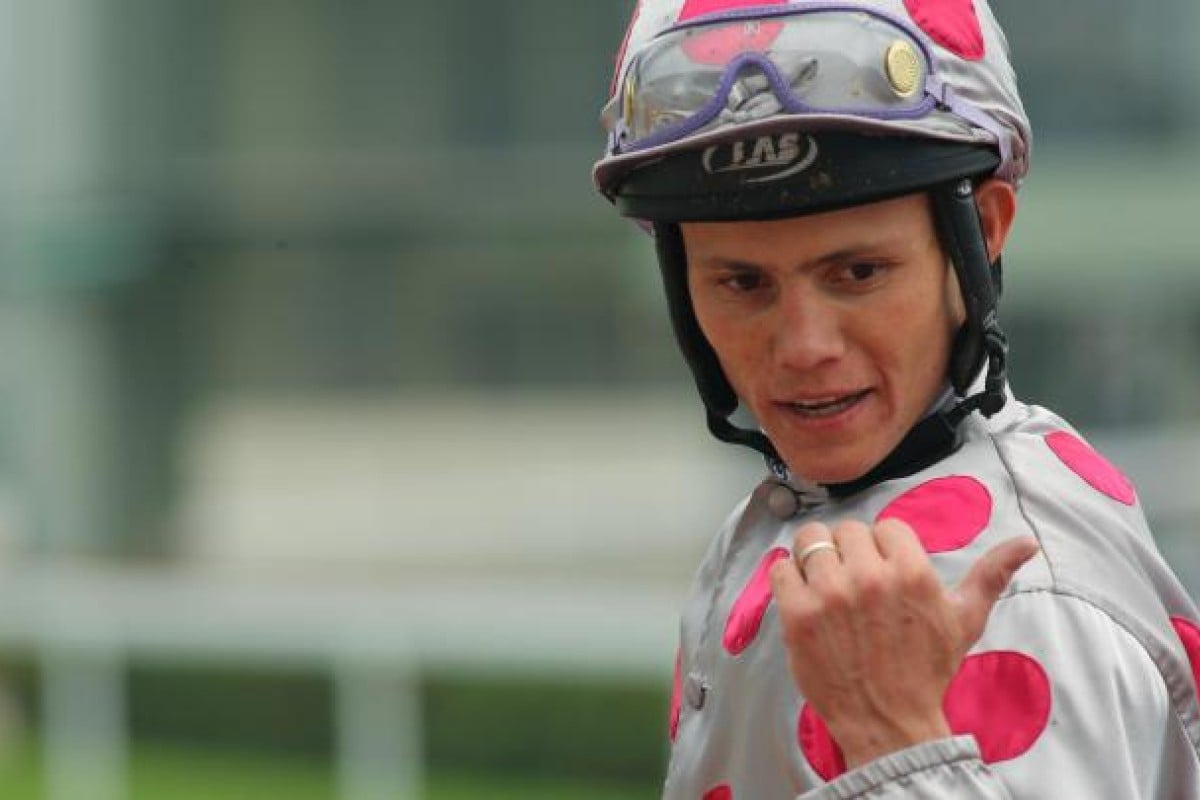 After last week's Classic Cup blowout, the last thing punters needed was another triple-figure winner, but Tony Millard's first-starter Super Lifeline shocked the Sha Tin faithful again at massive odds of 173-1.
Super Lifeline took advantage of a hard-run race and the failure of favourite Sight Lover to swoop from last in the run; jockey Richard Fourie scoring the longest-priced winner of the season following It Has To Be You's 125-1 upset last weekend.
"I had one back home at 200-1 but that is the longest-priced winner I have had here," said Fourie, who was dislodged by the flighty three-year-old at trackwork on Thursday. "He was just startled by one of the timing lights going off and stepped sideways."
"He didn't run around like crazy or anything once he got off, but was just trotting around boasting, with his tail up."
Some of the same inexperience that caused the mishap was on display in the 1,400m event.
"I was always off the bit and was niggling at him - he is still very green," the South African said. "I just got followed Douglas [Whyte] on the favourite and I thought he would be hard to beat, but when he tired and I gave my horse a dig, he really responded. If he gets some room to grow, he could be something special."
Although doubting the quality of the Class Four opposition, Millard concurred Super Lifeline could be well-above average, especially given that the gelding was able to win despite beating a wayward path to the line, and the fact that he had been given a relatively light preparation.
"I'm not sure - but this could be a very good horse," Millard said.
"I've just played with him, I haven't done much with him at all. This is probably a really bad race - but could they be that bad? Horses just don't do this. I've been very happy with him and his work has been good.
"He was all over the show too, and he still won, so hopefully there is a bit in hand."
Even though he was glad his countryman was uninjured, Millard - with tongue in cheek - was taking Fourie being dislodged as a good sign.
"We had Danzulu do the same thing before he won his last race," he joked.