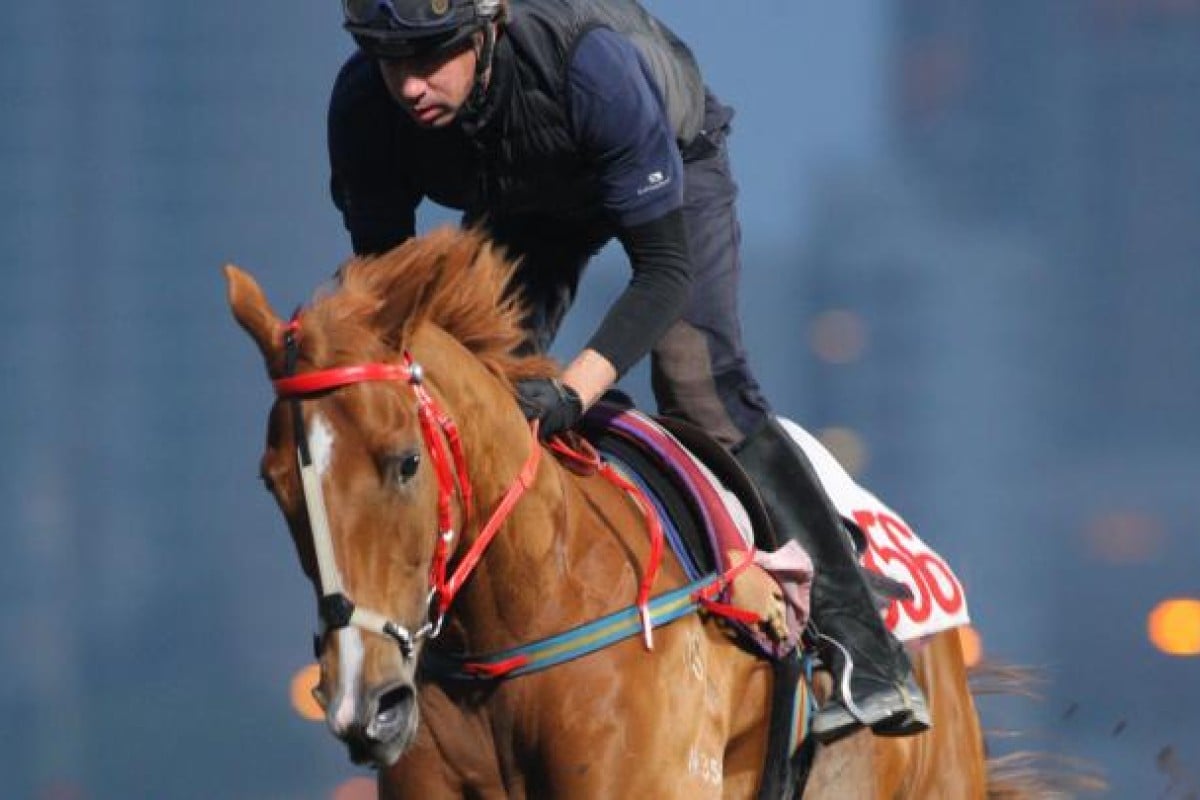 A few seasons ago when John Size was approaching the BMW Hong Kong Derby with Brave Kid looking for seven wins from seven starts, the trainer admitted to some surprise at how things had turned out.
Brave Kid, ultimately third to Super Satin, had made his debut with a smart victory up the straight 1,000m course and proceeded to keep the ball rolling on to an 1,800m win that confirmed him as a Derby runner.
"No, I wasn't standing there watching him come back for the winner's photo and thinking he was my Derby horse," Size said then as he recalled being convinced of running Brave Kid in the Derby only after his fifth win.
But you couldn't say the same about the defending Derby-winning trainer as he watched It Has To Be You return from a Class Three 1,400m win in the second-last race of last season.
Even then, the horse's style and manner convinced Size he would run out staying distances, and he reiterated that after It Has To Be You's shock 125-1 Classic Cup win at his last start.
It wasn't a shock to me. I never lost faith in the horse and the Derby is what he came here for
"It wasn't a shock to me. I never lost faith in the horse and the Derby is what he came here for," Size said. "In work, he bowls around like he'd go two laps so we have no doubts about the distance. Not many just come in here and do everything right from the first day but that is what this horse has done. He has no issues, he has never missed a beat.
"Circumstances in races have gone against him a couple of times but the horse has done nothing wrong - he gave us hope by the winning very early that he could end up here and he's been progressive ever since."
That run in the same Class Three before the summer break is something It Has To Be You has in common with Fay Fay, but 12 months on Size isn't making many other parallels with his Hong Kong Derby winner.
"Fay Fay ran as a two-year-old, then he missed most of his three-year-old year before he strung together wins at four. It Has To Be You is 10 points behind where Fay Fay was, but it's a different race and the only relevant thing is what happens now," Size said. "It's all about where they're going, not where they've been and the Derby looks a good contest, even if they are carrying low ratings. Most of these haven't found their way yet."
The emergence of It Has To Be You has also thrust quiet achiever Tim Clark into the Derby spotlight in his second season as a club jockey.
"I had a winner for John last season from not many rides and not a lot had changed in the first half of this season. I'd only had a handful of rides for the stable but just happened to be without a ride in the Classic Cup and got the opportunity," said Clark, who was second last on outsider Smart Giant for John Moore in last year's Derby.
"He won the Classic Cup with a really nice turn of foot. I'm rapt with how this season has gone and it's fantastic to be going into a Derby with a live chance."