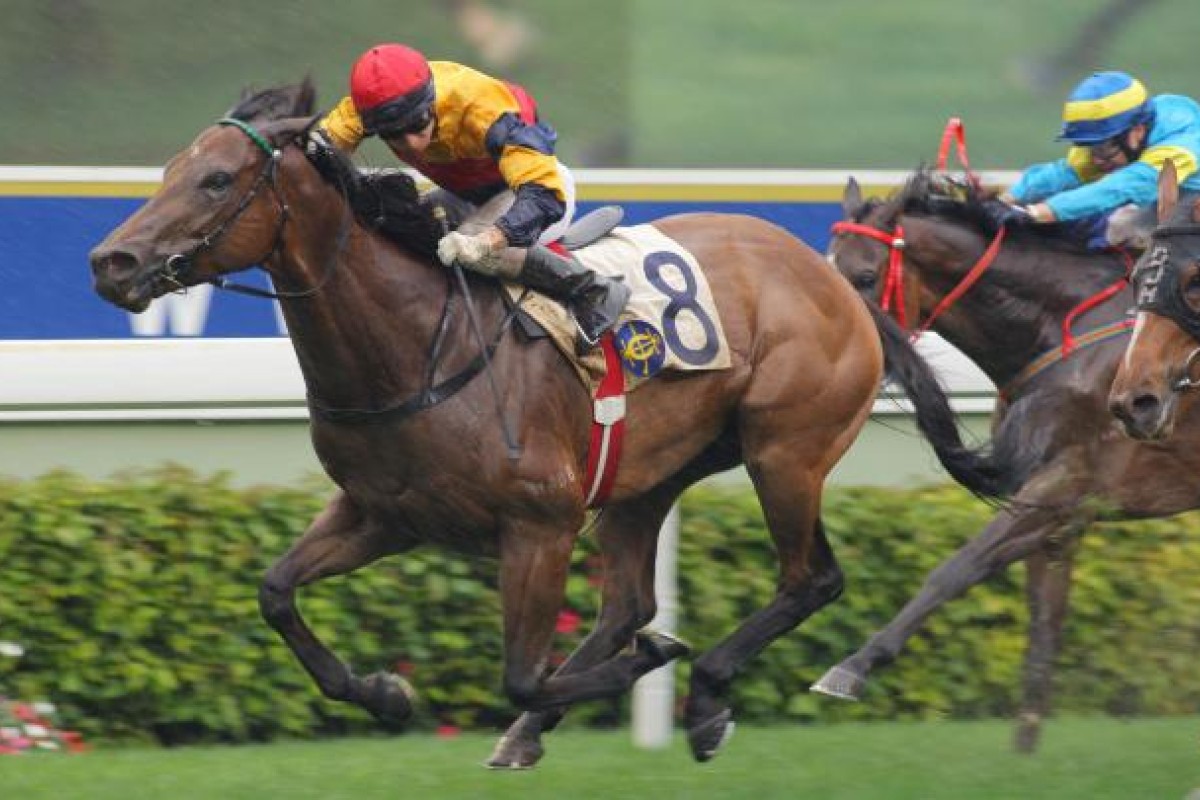 Really The Best was hardly living up to his name after 10 unplaced runs as he dropped like a stone to the bottom of the ratings, but the four-year-old will be gunning for the rare feat of four straight wins in Class Five when he next lines up.
The dour miler continued his dramatic career turnaround with another no-frills victory and trainer Derek Cruz reckons he might not be done yet.
"He is still improving and the way he is going he can probably win again in Class Five. He'll only be against the same opposition," Cruz said.
Really The Best had won off marks of 20 and 25 previously - as slender margins of a head and a neck caused him to creep slowly up in the ratings and another win by a neck off 31 yesterday will make sure he stays in the grade.
Some awkward starts have contributed to the narrow nature of the last two wins and jockey Matthew Chadwick believed some schooling in that area is where some obvious improvement can be found.
"If we can work on his manners then he should be able to win his way out of Class Five," he said.
"I don't think he would have won by much today anyway, but he only ever does what he has to do."
One area Really The Best has already developed in his physical stature, with Cruz describing him as a "weak horse" when he arrived at the stable.
"He was a big, framey, leggy thing - but he gets stronger with every run," he added.
Chadwick said the physical change had met with a mental transformation as a result of winning.
"The first win was a surprise, but since then he has come on in leaps and bounds. He is fit and loving his racing," Chadwick said.
"That first win boosted his confidence, I think. The second race he just travelled like the winner, and today he showed a bit of guts. He really knuckled down in the finish."
Really The Best's was the second leg of a double for Chadwick riding for the Cruz brothers, after he earlier scored on Multivictory for Tony Cruz in the opening event.
Chadwick moved to 39 wins for the term and is eyeing his personal best of 48 wins for a season - which he achieved in his second season (2009-10).
"So far, so good - I am on track to go past my best for a season and would really like to ride more than 50," he said.