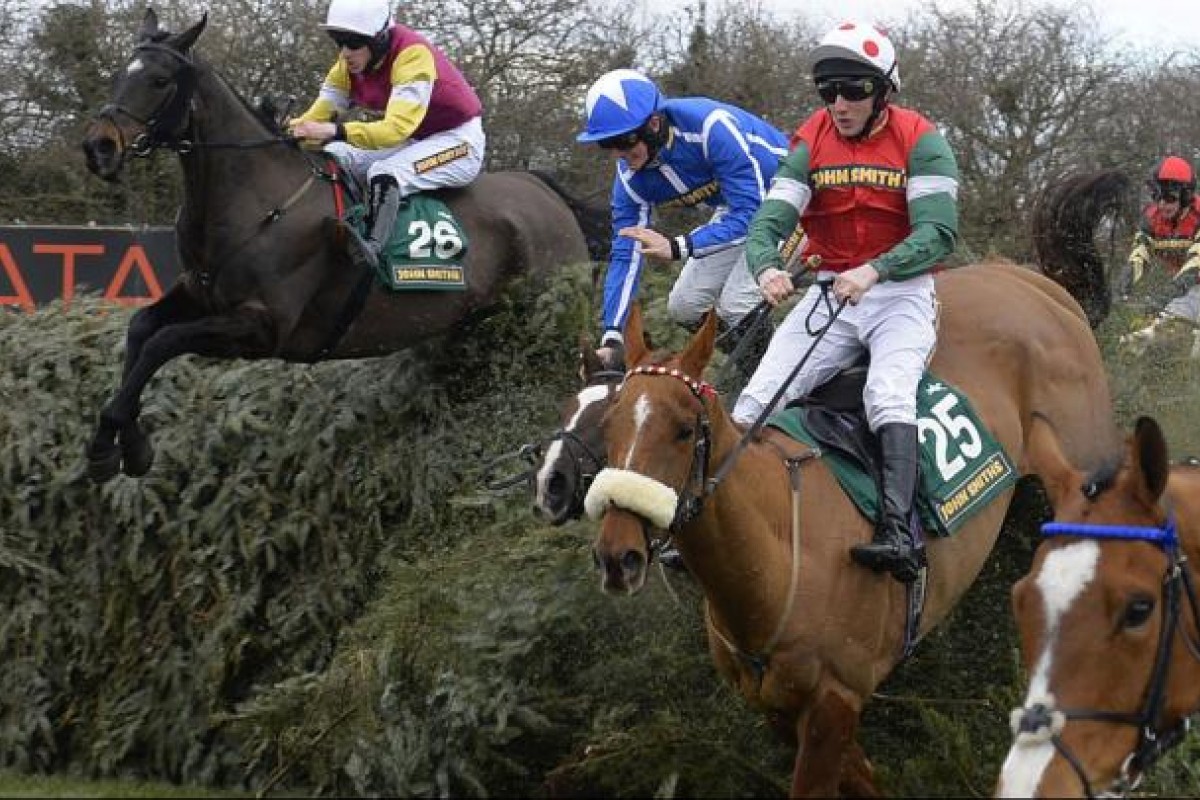 The Aintree Festival was plunged into more grief yesterday following the death of another horse over the fences used in the Grand National, overshadowing the latest classy victory by Sprinter Sacre.
Little Josh was destroyed after breaking a shoulder following a fall in the Topham Steeplechase, the fourth race of the day. He was the second horse to die at this year's festival, after Battlefront on Thursday. "This injury was not treatable and it was the necessary course of action," said Professor Chris Proudman, veterinary adviser at Aintree.
It is a major blow to organisers who were hoping for an incident-free festival after making modifications to the course in the wake of four deaths in the past two Grand Nationals and complaints from animal-rights groups.
"We have made significant improvements in safety at the course, but we also recognise that jump racing carries risk you can never completely remove from the sport," said John Baker, who runs the Aintree course.
Jockey Liam Treadwell was hospitalised after falling from Regal d'Estruval in the same race.
Barely 30 minutes earlier, Sprinter Sacre provided another demonstration of his class by sauntering to victory over a top-class field in the Melling Chase, taking his unbeaten run over fences to nine races.
The racing world will hope today's Grand National will see all 40 horses come home unscathed in a renewal likely to be a battle between the Walsh family and a strong challenge from Wales.
The Walshes look well placed to win the first National of what everyone hopes is a new era for the world's greatest steeplechase.
Father Ted trains two of the favourites in Colbert Station, to be ridden by legendary Northern Irish jockey Tony McCoy, and Seabass, to be ridden like last year, when he finished third, by his daughter Katie.
"It would be fairy-tale stuff to win and I'd love to be part of it, but you can't go into the race thinking about winning it," said the Irishwoman.
Well-fancied Welsh contender Teaforthree will provide a reminder that it is not just horses who count the cost.
Irish amateur JP McNamara, who rode him to victory at the Cheltenham Festival last year, lies paralysed in hospital after a fall at this year's Festival.
Aside from Curtis the strong Welsh challenge sees Peter Bowen and Evan Williams saddle live contenders in Always Waining and last year's fourth Cappa Bleu.