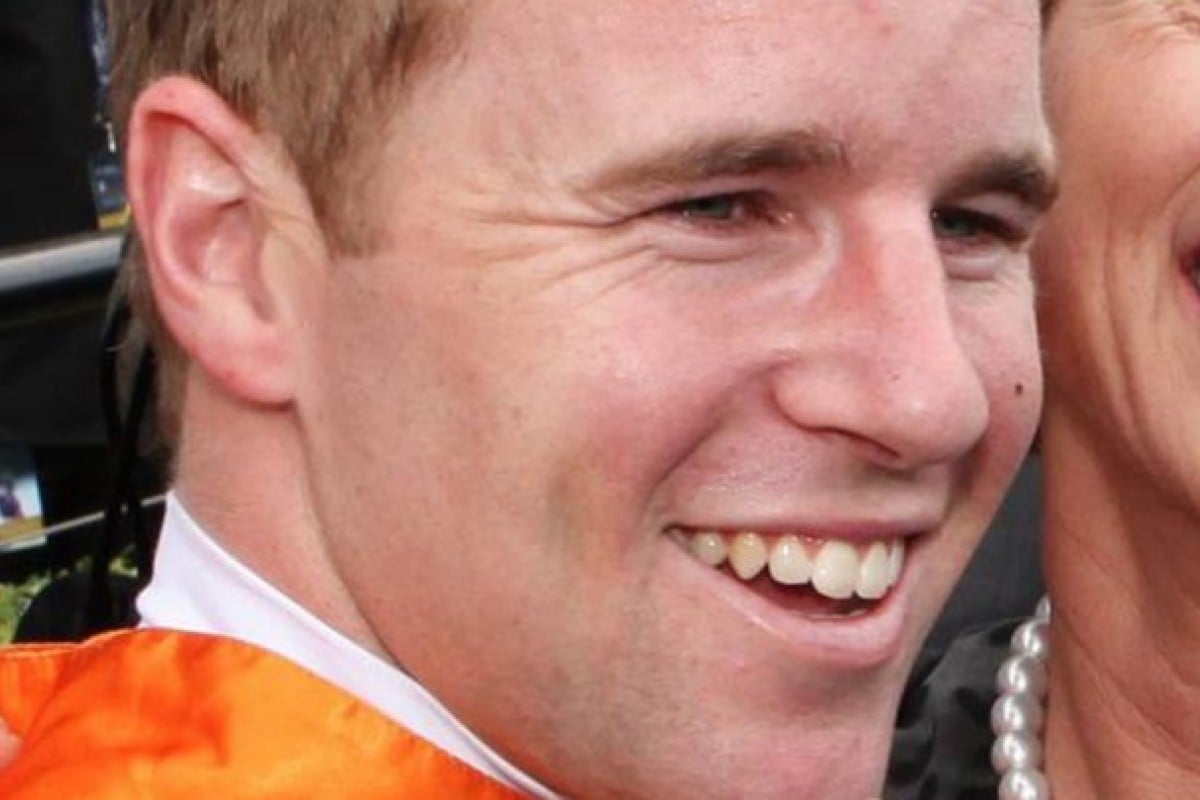 Tommy Berry is a twin, but he does not do things by halves.
For many young Australians a working holiday in their late teens or early 20s is a rite of passage. Rather than donning a backpack and trekking across Europe, 21-year-old Berry will ride a leading hope in a pressure-filled international Group One, in front of a big crowd at an unfamiliar racecourse, just hours after he steps foot on foreign soil for the first time in his life.
Immediately after riding in four Group Ones today at Randwick, the in-form jockey will fly out of Sydney airport with his first passport, then touch down early tomorrow in Hong Kong and head straight to Sha Tin, where he has seven rides - including Military Attack in the HK$14 million Audemars Piguet QE II Cup - on day one of a three-month stint.
It's quite weird, I have never been overseas - and I've never really had much of a holiday either
"It's quite weird, I have never been overseas - and I've never really had much of a holiday either," Berry said yesterday. "I've got a couple of members of the family to drop me at the airport, I've done my videos and preparation, but I have got some form printed out to do on the plane and refresh my mind.
"I arrive around 5am Sunday morning and I'll go to my apartment at the track. I'll probably chuck on a pair of shorts and run around Sha Tin straight away to look at the course. It's great that I've got a bit of time to look around and relax."
Berry's day begins early with a ride in race one on Peter Ng Bik-kuen-trained outsider Fastplus Master in a lowly Class Five, but he then gets a break until race five.
"The way the races have panned out for me, it looks like a perfect day," he said. "I'll have time to think about what the track was like and how it was to ride and watch a few more races before I get back into it." Berry has two other rides for John Moore including Captain Sweet in the Sprint Cup, and decent rides for Danny Shum Chap-shing and Derek Cruz - but the QE II Cup result will define his day.
Berry has done his homework and believed barrier three was perfect to make best use of Military Attack's recently revealed ability to race on the speed.
"He looks like he can get on the bit at times, so getting that good barrier helps and means I don't have to make too much of him early - and there doesn't look to be a heap of pace in the race," he said. "He should be able to put himself on the pace like he did in the Gold Cup and last start in the Group Three."
Berry's father Kevin, a Sydney-based horse trainer to whom he was apprenticed with twin brother Nathan, and his current boss and mentor Gai Waterhouse, had words of advice for the level-headed youngster, who will use this tenure as a way to "test the waters" in Hong Kong.
"Dad just said to keep to keep my head down and work hard and Gai said to use it as experience. She said it did not matter whether you had success or not - she said no one came back from Hong Kong a worse rider. They both just want me to enjoy it, which I plan to do," he said.
"It's definitely going to give me a taste of Hong Kong and help me decide whether I come back in the future, if I get an offer. It's the perfect time to go, I'm not missing out on too much in Australia either."