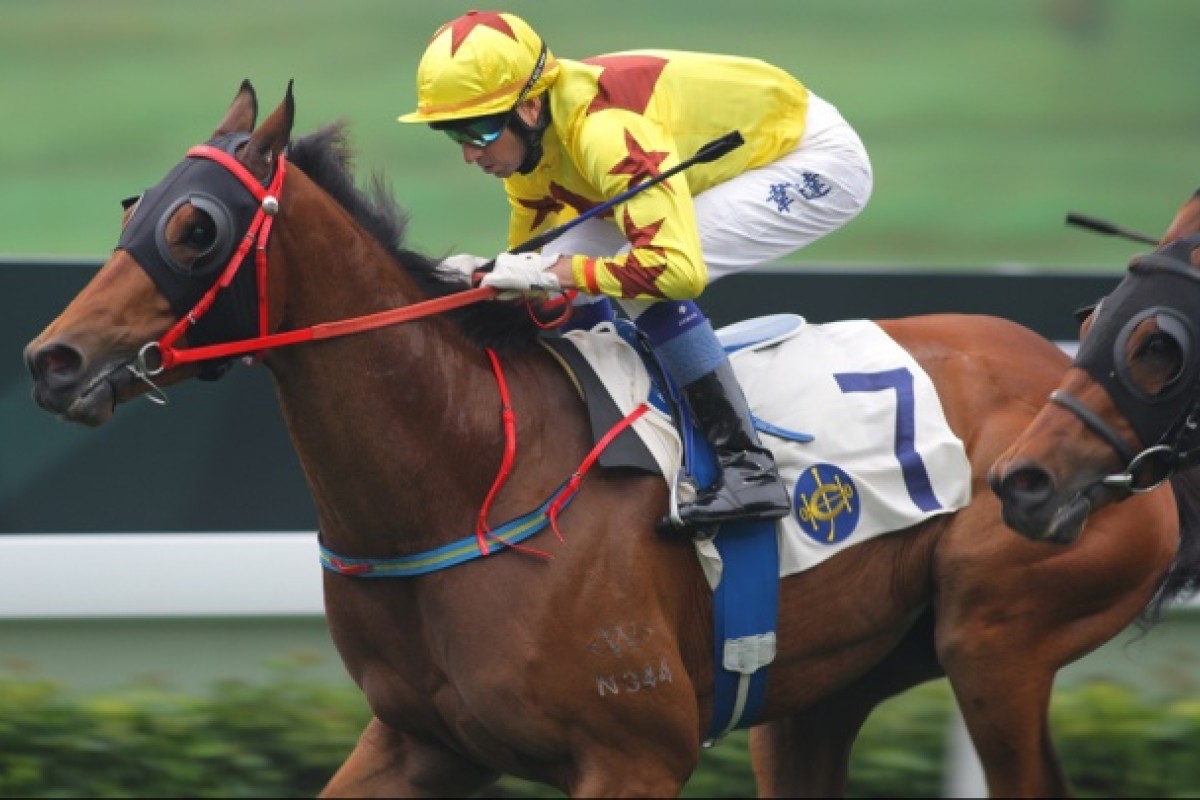 The Jockey Club's International sale may have thrown forth another star after a remarkable winning debut by high-priced graduate Sichuan Exec, when not much went perfectly through the race and he appeared to know even less about what he was doing there.
Size said he had taken a long time to bring the HK$5 million sale purchase - by Exceed And Excel out of a multiple Group One-winning mare, Grand Archway - to the races as he had been too weak to do himself justice.
"I've had him for a year and this is first race and I think he's another year away from being what he can be," Size said. "But Sichuan Exec has shown that he has some ability and that's all we need to know at this stage.
"In the run before the home turn today, he never looked like he was going to be the winner, then got some galloping room and stretched out nicely to get to the front and then had to do something he knew nothing about when he was challenged.
"If he pulls up well from this, he can run again, but if I'm at all worried about him he can go out and we'll forget about him until next season. He's got potential," he added.
The first leg of a Douglas Whyte double, the three-year-old left the champion rider equally impressed at his engine and just as sure that there is a lot more to come in time.
"Typical John, he's taken his time and got the reward - it isn't often you see him put blinkers on a horse having his first start, too," he said.
"He was awkward out of the gates and didn't muster as we expected, but they went quite quick the first part and I was able to let him get back and find his rhythm.
"But he showed a really nice turn of foot when we swung in and I let him down. He was in front in a matter of 100m, then was very wayward, in and out, and I'm glad we had How Speedy on our outside. I'm sure he'll furnish into a lovely horse and take the next step," Whyte added.