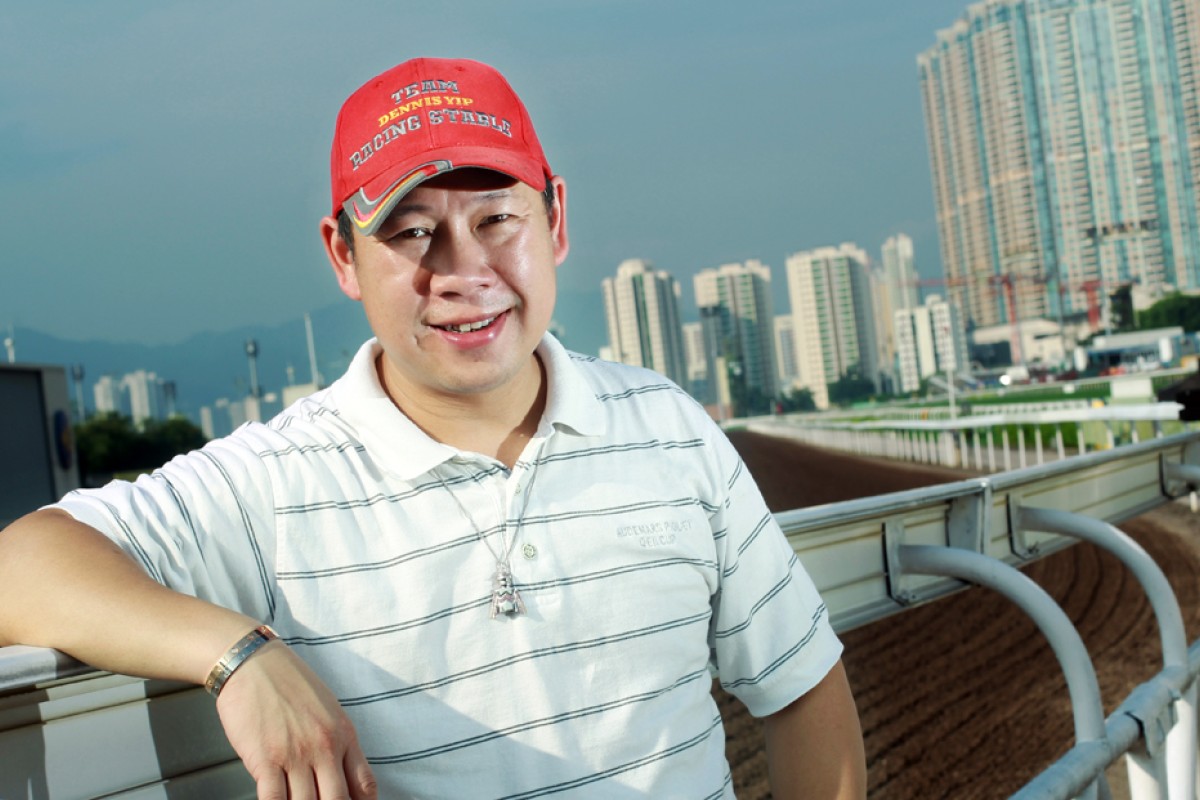 It seems not even the master, John Size, is immune to the inevitable lull after a championship-winning season - and now local hero Dennis Yip Chor-hong faces the challenge of maintaining a new level of success after an improbable rise through the ranks to take the title last term.
Since Size won the third of his seven championships in 2003-04, he has alternated between winning and just falling short. But the laconic Australian has made an art form of keeping the "in between" seasons solid - the hills are high but the valleys aren't too low.
He does this by judicious cutting of dead wood - letting go of horses deemed to be too high in the handicaps and replacing them with Private Purchase Griffins.
Now it appears Yip will try to emulate Size with a stable bursting with 52-raters. Sixteen horses in Yip's overflowing yard are unraced and 13 of those carry the "S" brands allocated to horses imported for this term.
Yip might even get the marquee horse every trainer craves in the talented All You Wish - now rated 100 and sure to be a factor in the four-year-old races.
Size will be there with a retooled roster of his own to take back his mantle, while Tony Cruz - after suffering another heart-breaking runner-up finish in the championship - never falls far from the top echelon with his fit and ready-to-run team.
John Moore has a squadron full of the usual Class One and above cup contenders, including reigning Horse of the Year Military Attack, but also a host of up-and-comers, including early Hong Kong Derby fancy Designs On Rome.
Caspar Fownes put himself back in the top bracket last season, and will head to Australia for an early-season foray with Lucky Nine before looking to continue the momentum gained in the past 12 months.
After a boom rookie year and then clinching some big-race results last season, perhaps Richard Gibson's third term is one that will tell us where he fits in. He surprised many by not splurging on Private Purchases in the off-season and his bullish assessment of 2013 Hong Kong Derby winner Akeed Mofeed's talents will soon be put to the test.
Of the mid-table trainers, Michael Chang Chun-wai notched a career-high for wins last season with 40, and believes he can maintain that standard, while Danny Shum Chap-shing's yard has a fresh look about it.
Two first-year trainers add some spice: Benno Yung Tin-pang and Chris So Wai-yin - the former assistant trainers to Size and Fownes, respectively.
Both newcomers start with surprisingly full stables - around 50 horses each, including the usual motley mix of cast-offs.
At the bottom end, plenty will be trying to rebound the other way and improve after disappointing efforts.
They will have extra motivation after the lifting of minimum win criteria - 15 wins now the new benchmark, up from 13 - to avoid a black mark from the licensing committee.