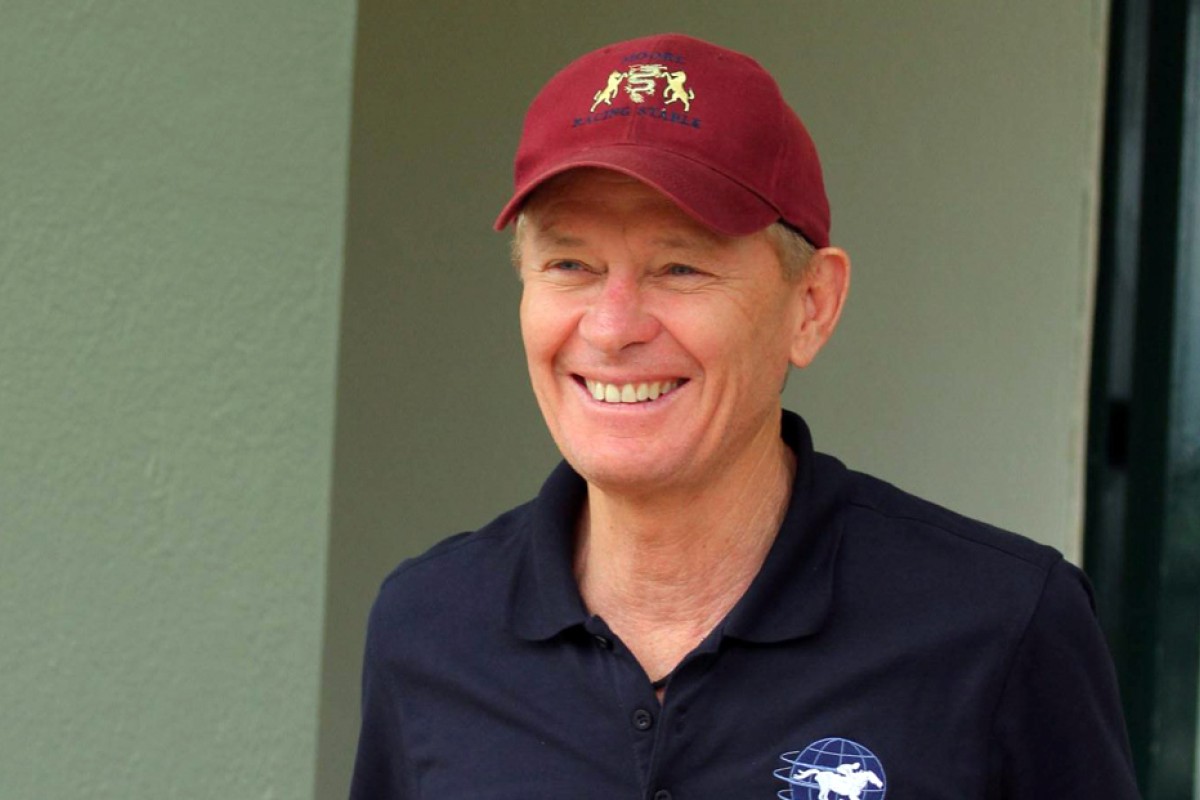 In many recent years, summer northern hemisphere purchases by John Moore, in particular, have held the key to the four-year-old classics as the new season started.
The quality of fresh stock from Europe, as yet unseen here, is a perennial question to be answered. Last year, the big query was Richard Gibson's Akeed Mofeed, but more often than not it has been something from the Moore stable that has been in the spotlight. In their turn the likes of Viva Pataca, Tiber, Collection, Xtension, Dominant, Military Attack and others have been keenly anticipated.
But while Moore may still look the man to beat in those races early in 2014 as he seeks another HK$100 million-plus prize-money season, the twist in the tale is that it might be with horses which have already been seen to good effect in Hong Kong.
"It has been hard to buy in Europe this year. I had quite a few good prospects fail the vet and probably the best of my new Derby age imports would be Van Der Neer and Market Town," Moore said.
"I've also bought nice horses like Good Old Boy Lukey and Pablosky, but they're a year younger. Still, it isn't like I'm sitting here at the start of September without the right Derby horses, although there's a lot of water to flow under that bridge. Designs On Rome, Able Friend and Flagship Shine have already done everything right and are fantastic prospects."
Van Der Neer, third to Dawn Approach and Toronado in the 2000 Guineas, has already been to 2,000 metres when he came in third to Remote in the Royal Ascot Group Three, which is best known under its old name, the Hampton Court Stakes.
"Collection was a Hampton Court Stakes winner and it's a great race to buy out of," Moore said. "Market Town came through the Britannia Stakes at Royal Ascot, another race that has thrown up some good horses, and he finished eighth but should have been closer. He's a Sandown winner, more of a lesser light but I just like him as a horse and he could take the step up to join the list of Derby possibles."
Moore is the most prolific opening-day winner on the trainers' roster, and starts his campaign to have the highest stake-earning yard again with two stable stalwarts in the HKSAR Chief Executive's Cup.
For Destined For Glory, it's more about taking a new path as a sprinter, while for Leading City it could be more about looming retirement.
"Destined For Glory doesn't have the best throat and he's been running up behind them, then not going on with it over longer distances. We dropped him back to a sprint, fresh at the end of last season at Happy Valley and he won and that might be his future," Moore said.
"His trial was terrific and, with the pull in the weights over the top ones, I have high hopes he'll go close. But Leading City has a big question mark over him now. His owner and I decided to give him a run or two and see if he has anything left as a racing proposition. If he runs well, he can go on but it will depend on how he's performing."