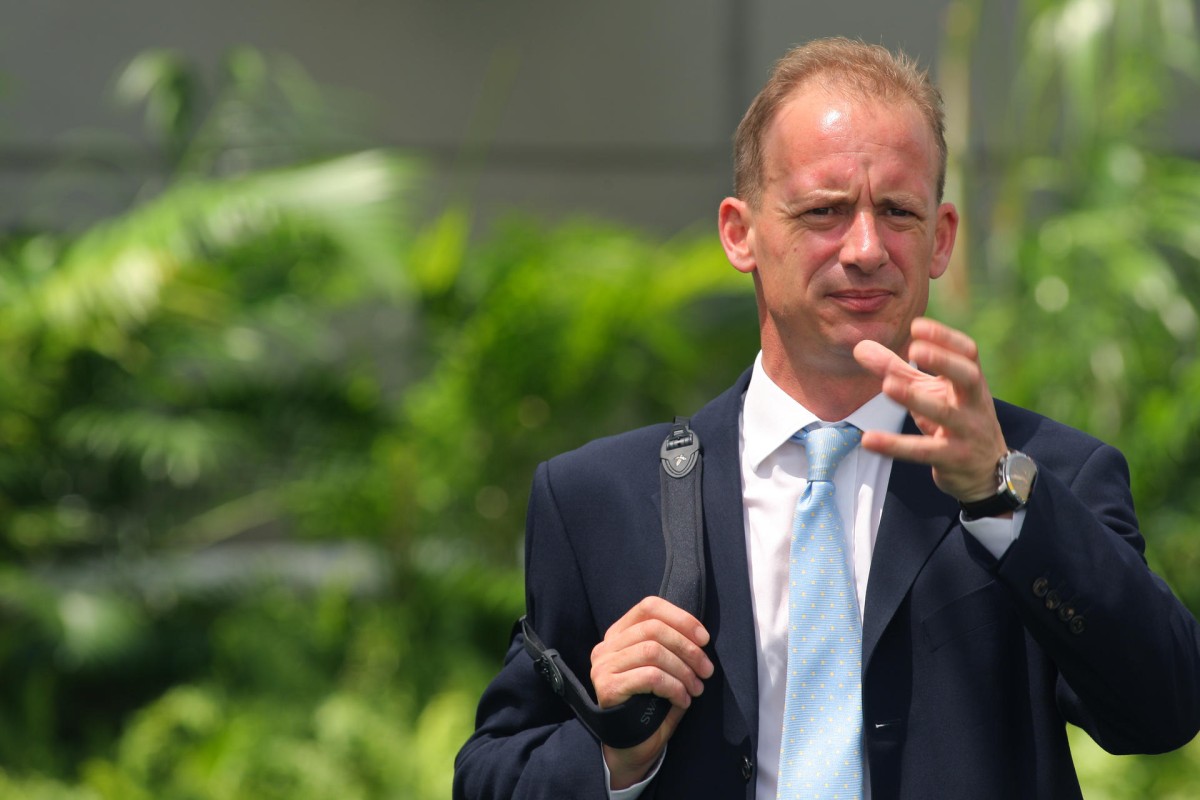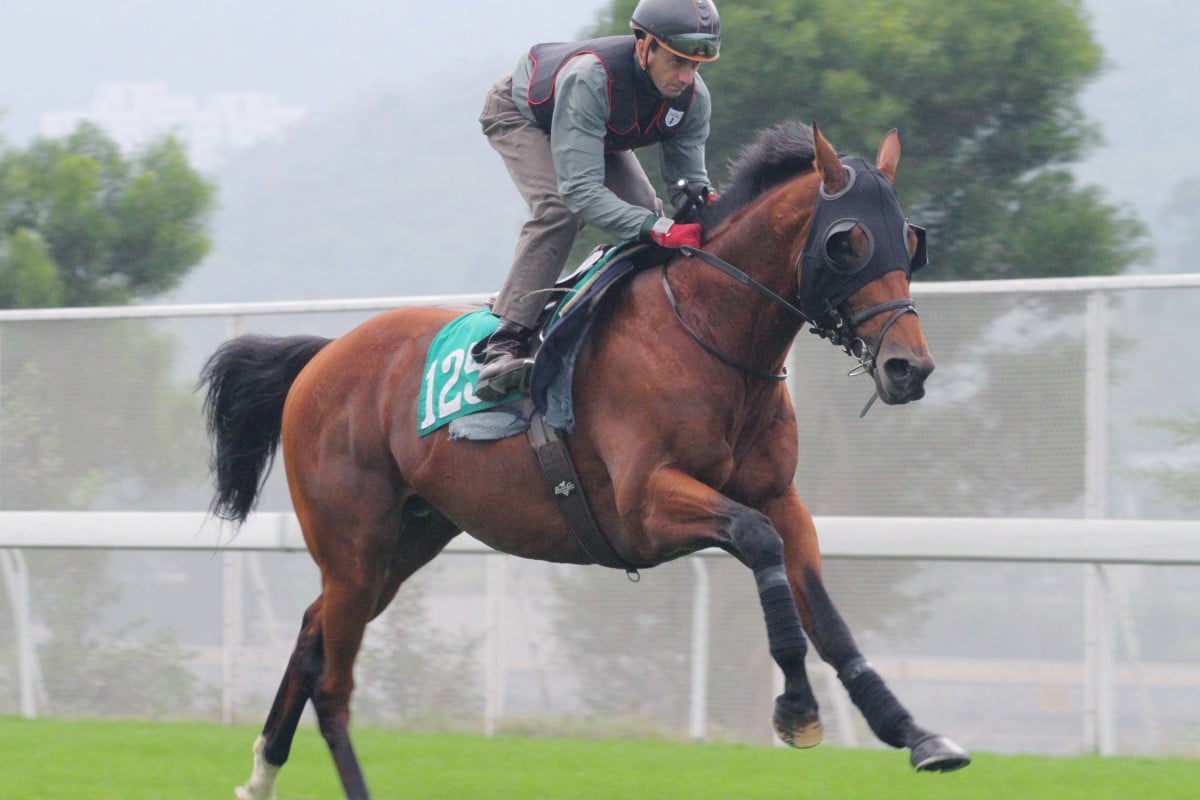 Akeed Mofeed has finally pleased Richard Gibson for the first time this season and the trainer is once again keen to see the Derby winner tested against Hong Kong's best in the Group Two Longines Jockey Club Cup on Sunday.
Gibson has often commented on the difficulties of getting the big stallion fit and, after two fairly lacklustre runs in the National Day Cup and Sha Tin Trophy, he had made no secret of the fact that Akeed Mofeed had not been encouraging him in his training either.
But the application of blinkers in a recent trial and a strong riverside gallop have turned things around and Gibson expects to see a sleeker, sharper Akeed Mofeed against Military Attack and California Memory on Sunday.
He's got his racing pelt on now, I've got him where I want him
"The blinkers have made him put more into his work and this is the first time I've been happy with him this campaign, pre-race," Gibson said yesterday. "He's got his racing pelt on now, I've got him where I want him. I'm looking forward to this race."
Gibson's decision not to use blinkers on Akeed Mofeed in Sunday's race was a calculated move, the right one after the four-year-old drew gate 11.
"I thought about putting them on for this, but Douglas Whyte and I were both concerned it might fire him up and work against him if he did draw out," Gibson said. "I'm happy we didn't go that way, but we do still have the blinkers up our sleeve heading to the international if we think he needs them."
Gibson's other stable star, Gold-Fun, goes to the Jockey Club Mile as the form horse of the field and he could not be happier with him.
"He's a perfect Hong Kong horse - he is physically and mentally the right horse for here," Gibson said. "I wasn't originally certain to run him and I thought about going straight to the Hong Kong Mile, but he does so well and thrives on it all.
"He's race fit, but I'm hoping we've left a little improvement between this race and the international - anyone who looks at his work before he ran first-up this season and leading into this will see that he hasn't been pressed the same way lately. He is fit, I'm just trying to keep a little more there for December 8."
Meanwhile, Gibson said Mizani, who pulled up lame after the Sa Sa Ladies' Purse, did not have "a chronic injury".
"As we said publicly pre-race, he'd had an issue with a foot and raced in a bar plate. Then he came back lame in the other foot due to compensating," Gibson said. "The good news is he doesn't have a chronic injury - the fact is he is a Group horse with cut underfoot but, unlike Gold-Fun, isn't the perfect Hong Kong horse as he doesn't like fast ground."