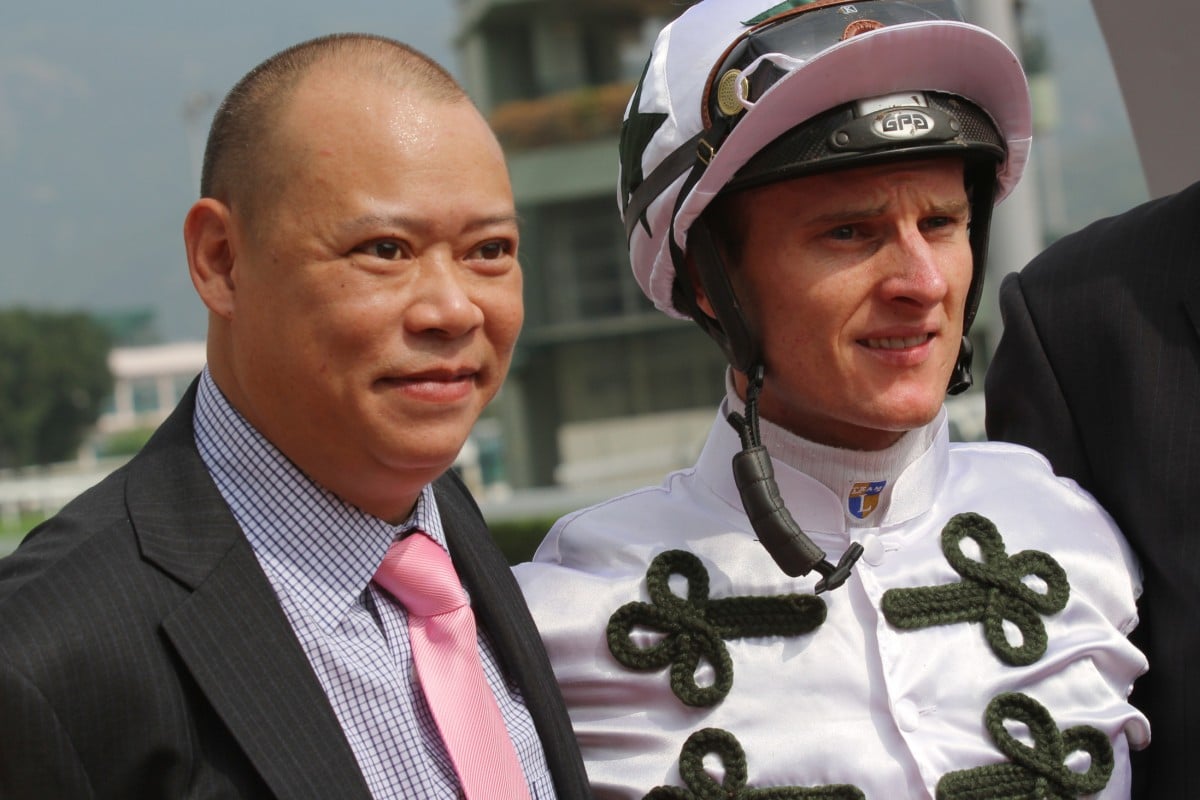 Leading jockey Zac Purton and freshman trainer Chris So Wai-yin have been the names on everyone's lips this season, separately, but even more so as the new blockbuster team.
So helped himself to another winning double to take his tally for 14 wins, with Tye Angland scoring on Spicy Siam before Purton sealed a treble for himself with Racing Hero in the final event.
"One more and Chris gets to keep his licence - could be touch and go," Purton grinned when Racing Hero had taken their record together to 7 wins from 12 starters.
"What can you say about the job he's doing? Everyone knew Chris would do well but he has just hit the ground running."
Racing Hero might have been said to owe Purton a winner, after losing one at Happy Valley on protest last December, and the jockey never had much doubt it was going to happen Sunday.
"The pace was quite nice but I still had to take a double hold on him down the back - he never felt like he was going to lose at any stage of the race," Purton said.
So said Racing Hero had been more forward than expected but that removed pre-race concerns about his draw.
"It's not easy on the dirt from a wide draw so I was disappointed when the barriers came out. We planned to be midfield but he jumped so well, Zac took the initiative and I knew in 100m he was going to get across," he said. "Racing Hero's best on the dirt is a lot better than his best on turf but he'll be in Class Two now and that might be a struggle."
Not to be outdone, Angland also has established a tremendous partnership with So, Spicy Siam his fifth winner for the yard from 15 mounts.
"Chris has clearly improved the horse - he won one from 22 starts before Chris and now he's won two of his last four," Angland said. "He had top weight today, and it took him all the straight to wear down Suisse D'Or but I always felt he would get there. If he finds the right Class Four, he can win up a grade."
In a painful twist for Purton, he had been aboard Spicy Siam in his previous-start win but had a commitment to Suisse D'Or for Sunday's race when So made a late decision to run.