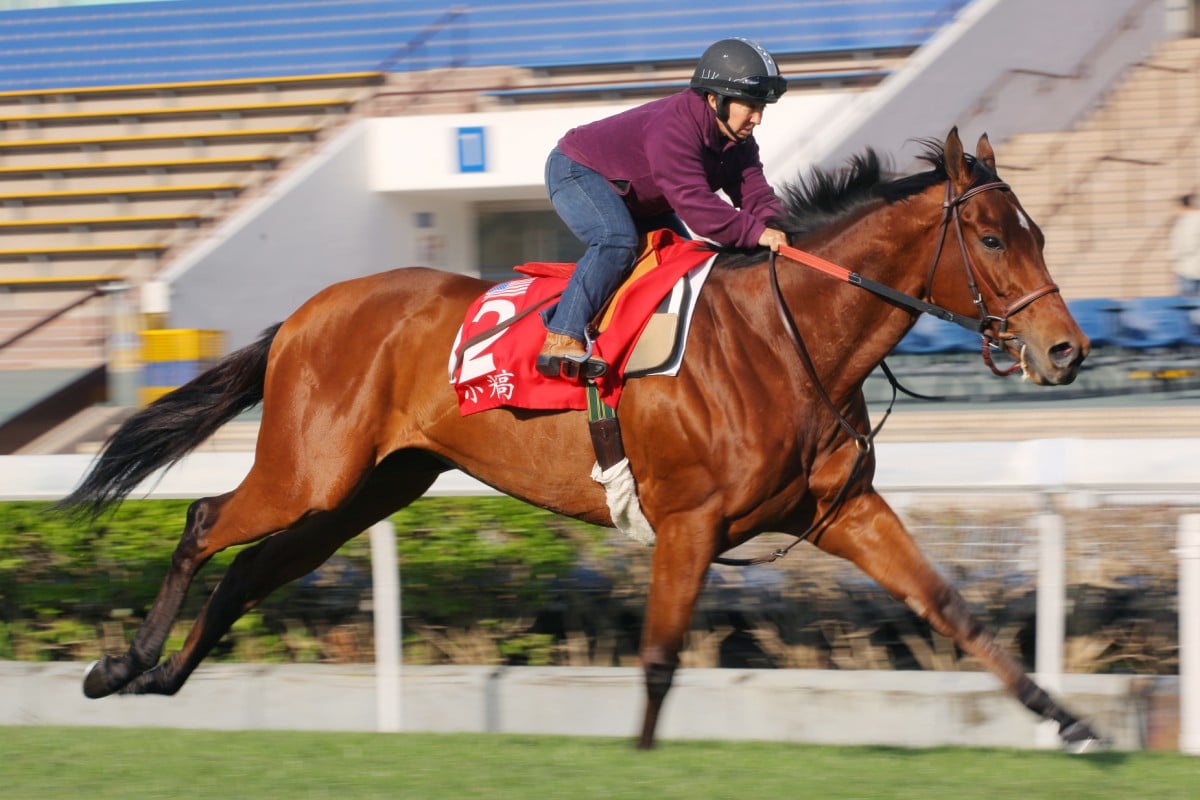 There has been no US-based winner at the Hong Kong International Races since 1997 and only two in its history, but Little Mike's trainer, Dale Romans, likes the sound of that record.
In 1993, Bill Shoemaker-trained Glen Kate took the Bowl over 1,400 metres, the race which became the Mile later, and Val's Prince won the 1997 Cup under Cash Asmussen.
That is the American honour roll, done and dusted, but Romans is hoping to change all that and give Little Mike the season-ending success he thinks appropriate.
"Only two in history - I kinda like that. It's fun to try new things," Romans, 47, said on Wednesday. From a training family, Romans grew up around Churchill Downs racetrack in Kentucky and became one of the few trainers anywhere with a Dubai World Cup win on his resume after Roses In May took the world's richest prize in 2005.
With four time Group One winner Little Mike, he took the 2012 Breeders' Cup Turf (2,400m), but it was the bay's seventh in the most recent edition of that race which convinced him to come for the HK$22 million Longines Hong Kong Cup.
"This race wasn't originally on our calendar, but I was so disappointed with the pace set-up in the Breeders' Cup Turf that didn't give Little Mike a chance to show how well he's doing," Romans said.
"The year before, they went the first mile in one minute 38 and he came from off the pace - this year they went one minute 35 and change in the lead and he was sitting right on the pace. They were impossible fractions to continue for another half mile.
"It made a lot a lot of sense to come over and give this race a shot. We can give him an extended holiday when we get home and be back on track for major races next summer. The Breeders' Cup run wasn't the right way to end the season."
Romans said Little Mike was "a professional world traveller after his trip to Dubai" and his weight, colour and demeanour have been perfect and he has no concerns about his condition, or about the new experience of racing right-handed.
"I wouldn't bring him if I didn't think he was an exceptional horse in all aspects, and he handles change well and you can teach him easily," he said.
"We started doing some right-handed training at Churchill Downs, they let us take him out late and do it, and he seemed to really like it. Tammy Fox, who rides him all the time, says that if anything he's enjoyed it.
"In America, we run all the time the other way and with sharp turns and maybe it's refreshing for him to take the torque off the left lead.
"He has such good tactical speed we can use him a little bit early if we don't have a good post position."
Little Mike often switches up and down in distances; Romans says he is versatile and the drop from 2,400m to 2,000m won't bother the six-year-old.