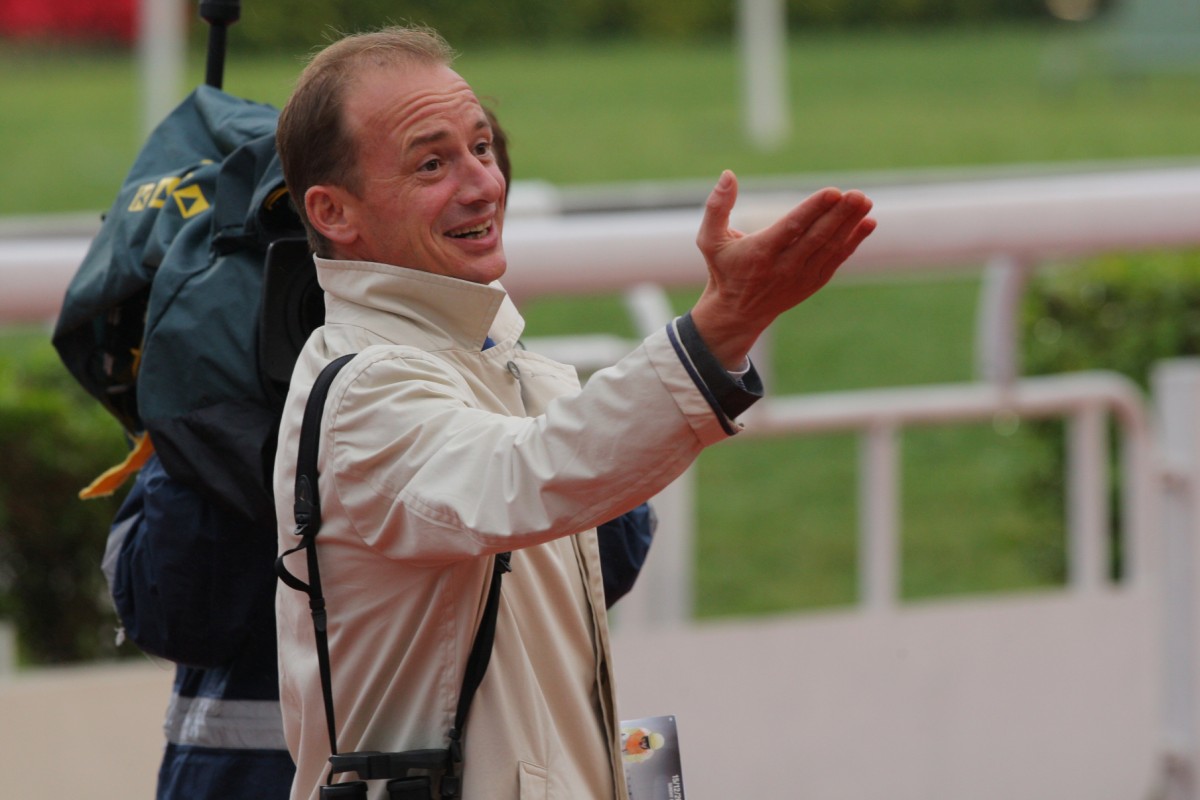 Richard Gibson might be in mourning given the caning his beloved English cricket team is receiving at the hands of Australia in the Ashes right now, but he was lauding the strong-arm talents of two in-form jockeys from Down Under after they delivered the trainer a treble between them.
With Gibson's usual go-to man Olivier Doleuze sidelined through suspension, Gibson turned to Zac Purton for the first time and Tye Angland – a jockey he has used sparingly until this week – with perfect results.
"I was going to wear a black tie today, with the way the cricket is going, but I suppose it was a great day for Australians, and I've got a great admiration for these two today," Gibson said.
Purton has often bemoaned the lack of support he receives outside of the locals, and kicking home a winner at his first ride for Gibson is certainly a step in the right direction as he looks to broaden his reach.
He delivered a lovely front-running ride on the difficult to handle Fabulous November, who took his record to three from 10.
"This horse has got a mouth like concrete," Purton said.
"I was lucky that I was able to get a soft, easy lead without putting too much pressure on me. I got him to switch off early, I had a job to get him around the corner."
Fabulous November ended up a few horses clear of the rail as he turned, Purton allowing second favourite Wonderful Moments up on his inside.
"He hangs really badly, it was near impossible to keep him on the rail, and it was just about keeping him comfortable without having to fight him too much. If I had fought him, it would have made it worse," Purton said.
"I just wanted to keep him happy turning and work with him. I also know that when he gets to the front he stops, so I let the other runner come up on my inside and then without pushing him too hard, I just made sure we were head-and-head for as long as we could be, rather than get to the front too early."
Angland's win on Dragon Pins came at just his fourth ride for Gibson, and he now has a 50 per cent strike rate for the trainer after wins with Club Life and Wayfoong Express.
"We don't get the opportunity to use Tye Angland much because Olly is our stable jockey, but what a fantastic couple of rides," Gibson said. "He has beaten us many times and he is someone we have always admired. He is a young jockey on the up, and it's great as he seems to be in the form of his life."