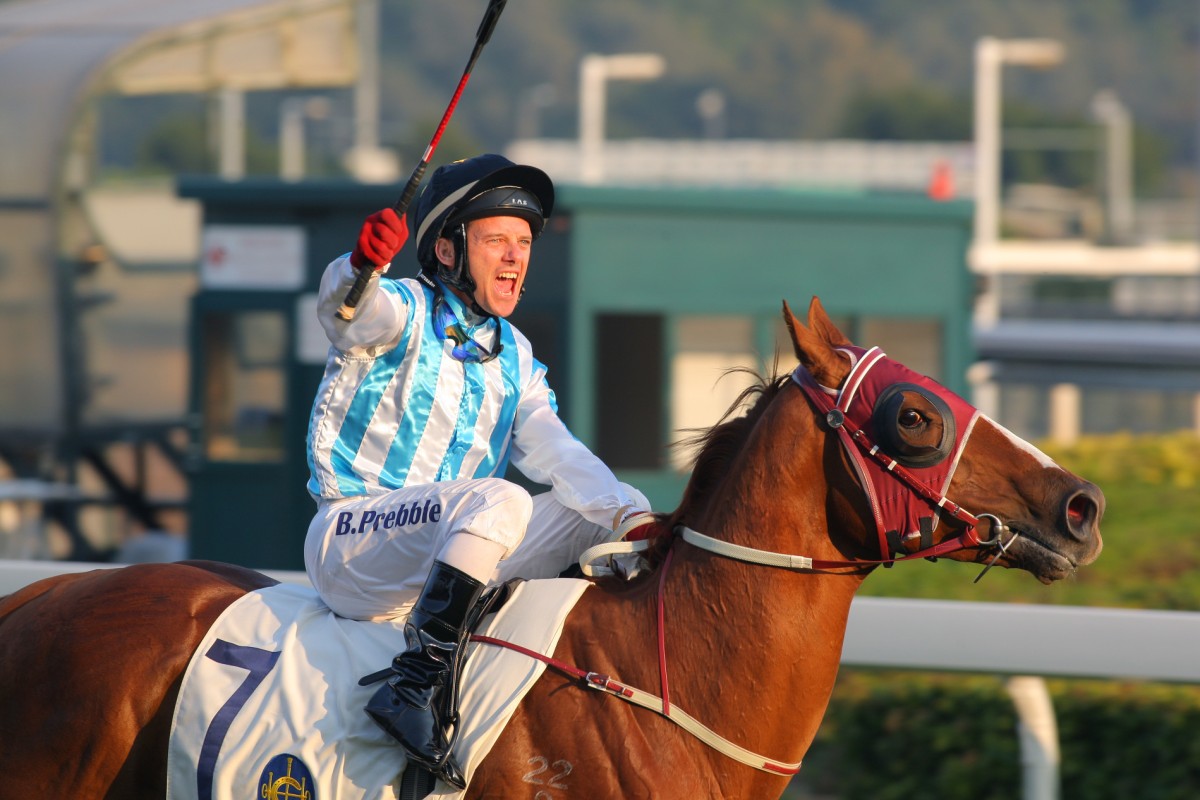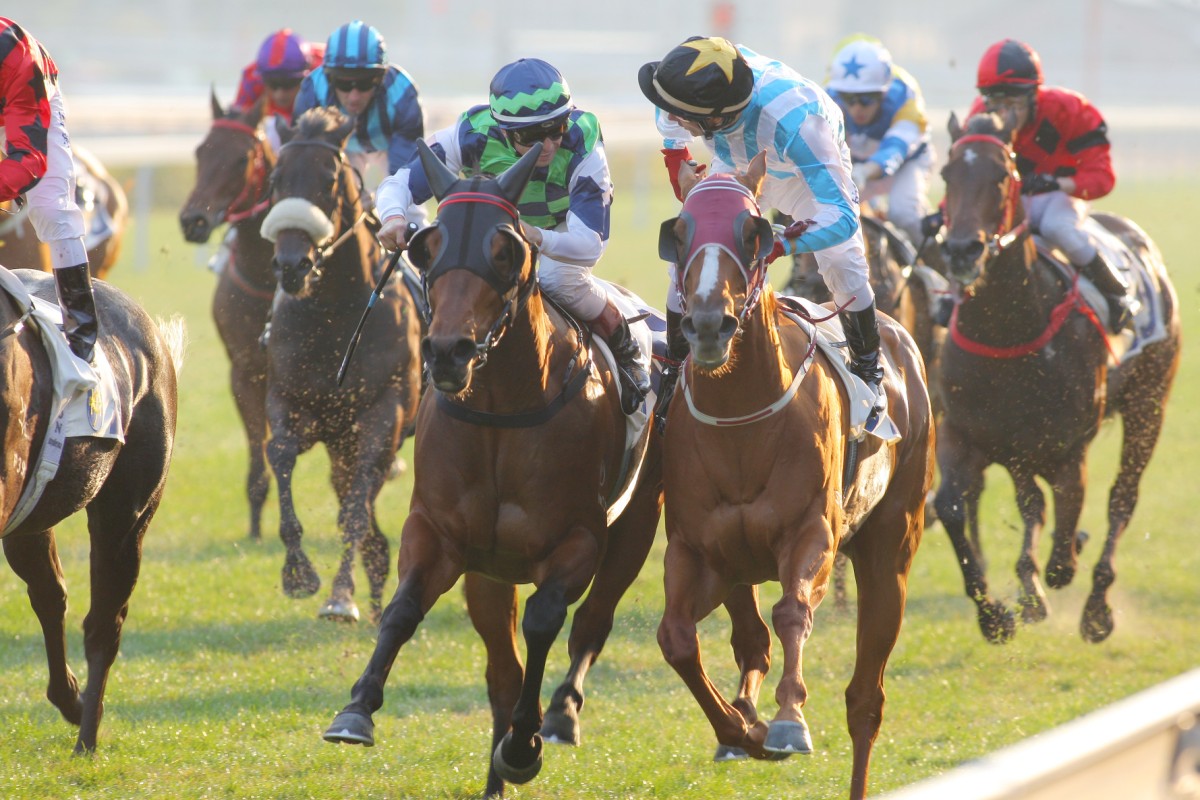 It was the Brett Prebble of old as the Australian landed his first four-timer in almost two years then spoke of his rekindled passion for riding.
Prebble returned in November from an extended break after attending to his growing racewear business in Australia, and looked rusty and out of sorts for the first couple of weeks but has found his 'mojo' again with nine wins from his last 69 rides.
"I got real joy out of my riding today and that's what's been coming back, the fire in the belly," Prebble said after landing his first four-timer since February 2011, on Superking Dragon, Geronimo Meadow, Ricky Yiu Poon-fai- trained Happy Centenary and Tango Fire.
"When I got back, I think I was trying too hard, trying to beat the horse home and probably some of them I could have. It's nice to be getting on some fast ones and John Size has been a great help, he's given me some nice rides and that's helped me get back in the groove."
Prebble's natural exuberance was back after Tango Fire completed the four, narrowly winning a dogfight with Pure Force (Umberto Rispoli), and both jockeys had a good old-fashioned face off at the post.
"It got really tight, I couldn't get at mine properly with the stick and Umberto was all over me, but it was just really competitive, and we flashed past the line and both thought we'd won and turned to each other to make a face," Prebble said.
"I got a buzz out of it."
More than the buzz he got out of trackwork on Tuesday, when Prebble noticed a horse on the small inside training track had broken away riderless and the feeling in his belly was nausea.
"I saw this thing, no bridle on, going 100 miles an hour, two or three laps and I'm trying to remember what Happy Centenary's number is," Prebble said. "I got on the computer, punched in numbers...229, 249....every time a different horse but this horse didn't come up so I thought I'm ok," Prebble said.
"Then I got to the paddock today and the first thing Ricky said is "oh, by the way, he got away on the track Tuesday". And I thought back to him coming off the track - puffing steam out of his nostrils in the cold, looking like a dragon.
"He'd done a bit and is a pretty good horse to do that and win today. In Australia, you'd be looking at him as a nice 2,400m horse of the future, so distance is going to be an issue since we don't run them."
His win on Tango Fire rekindled a relationship with trainer John Moore which blossomed early last term but later withered.
"Nice little horse, a bit lucky to win because the favourite got held up, but only small and a work in progress and I think at Happy Valley he'll have pace to dictate and he'll be okay," Prebble said.
The race provided some thrills for Prebble and Rispoli but also another holiday for the Italian, who was due to start a three-day ban after Sunday and got another three days for interference caused to Mi Savvy in the middle stages.