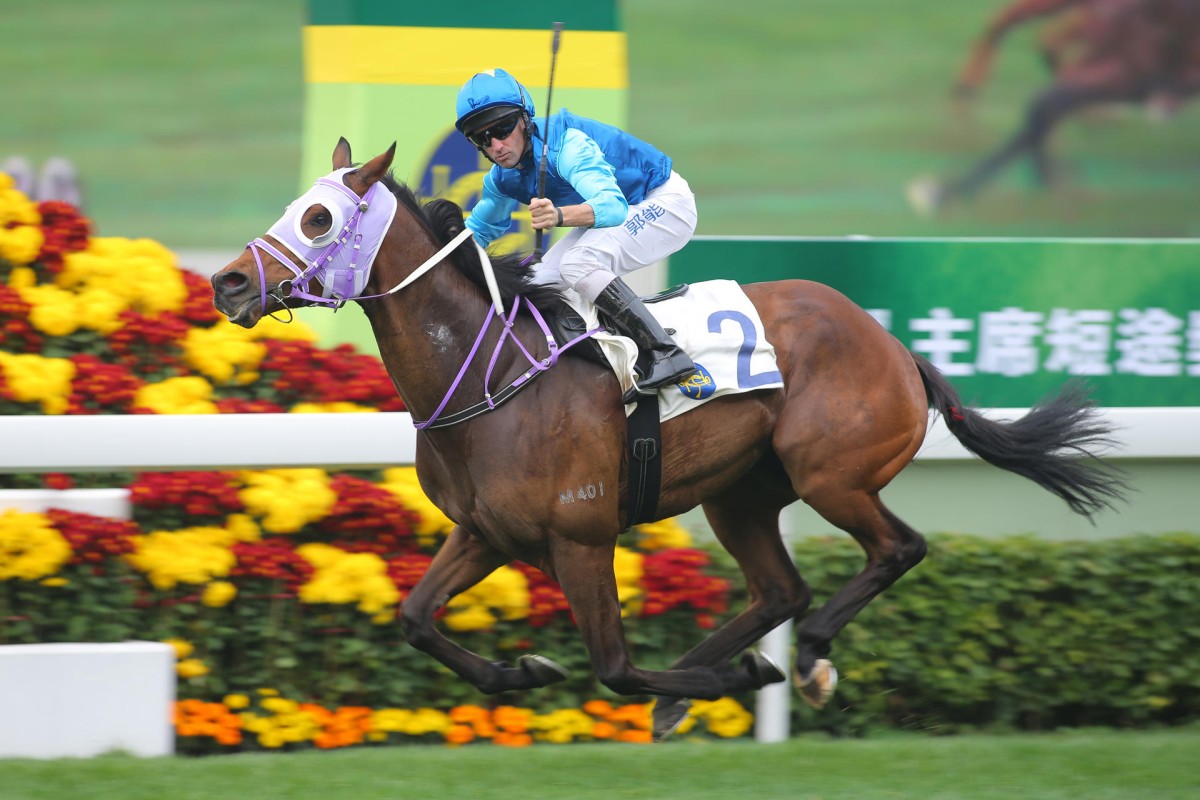 Irish jockey Neil Callan feels his decision to commit full-time until the end of the season is earning extra support from trainers and he repaid some of the faith with a riding double.
This is Callan's fourth straight season riding in Hong Kong, but this will be his longest stint yet after starting in October and agreeing to ride out the rest of the term, having previously left early to prepare for the upcoming English flat season.
Callan may yet apply for a full-season licence next season, having found a second home at Sha Tin with wife Trish and their three children Jack, Henry and Ted - and having seen his win strike rate gradually improve after some lean times early on.
Victory on Graceful Kingdom and Towering Storm gave the likeable rider a dozen wins so far for the season, and also left him with a feeling he would receive even more support as the season progressed.
"When you do commit and decide you are going to give it a go, I think the more trainers want to use you," he said. "I think that I am getting a bit more flow-on from the trainers after deciding to stay. When they know you are staying, trainers come out of the woodwork a bit - guys that normally would normally only give you one or two rides in a stint, start asking you in advance what you are doing."
Callan's first win came from a long-time ally, Ricky Yiu Poon-fai, after Graceful Kingdom stepped-up to 1,400m and finally broke through at his eighth start.
"He had to grind for it - but he let down and gutted it out," Callan said after the four-year-old scored as 4.3 top pick. "I think a lot more improvement will come when he steps up to a mile too, and with more racing."
Towering Storm had been with Yiu since the start of last season, but won at his first start after a transfer to Chris So Wai-yin - a crossed noseband a key application in helping the horse settle better, and a clean jump allowing the six-year-old to take up a handier position.
The seven-year-old's racing manners might have improved a touch after a stable change - but apparently not the cantankerous gelding's pre-race attitude.
"His frame of mind is improving - at least from a racing perspective, he is happy - but he has the red ribbon tied to his tail for a reason, he will line you up and try and kick your head off."