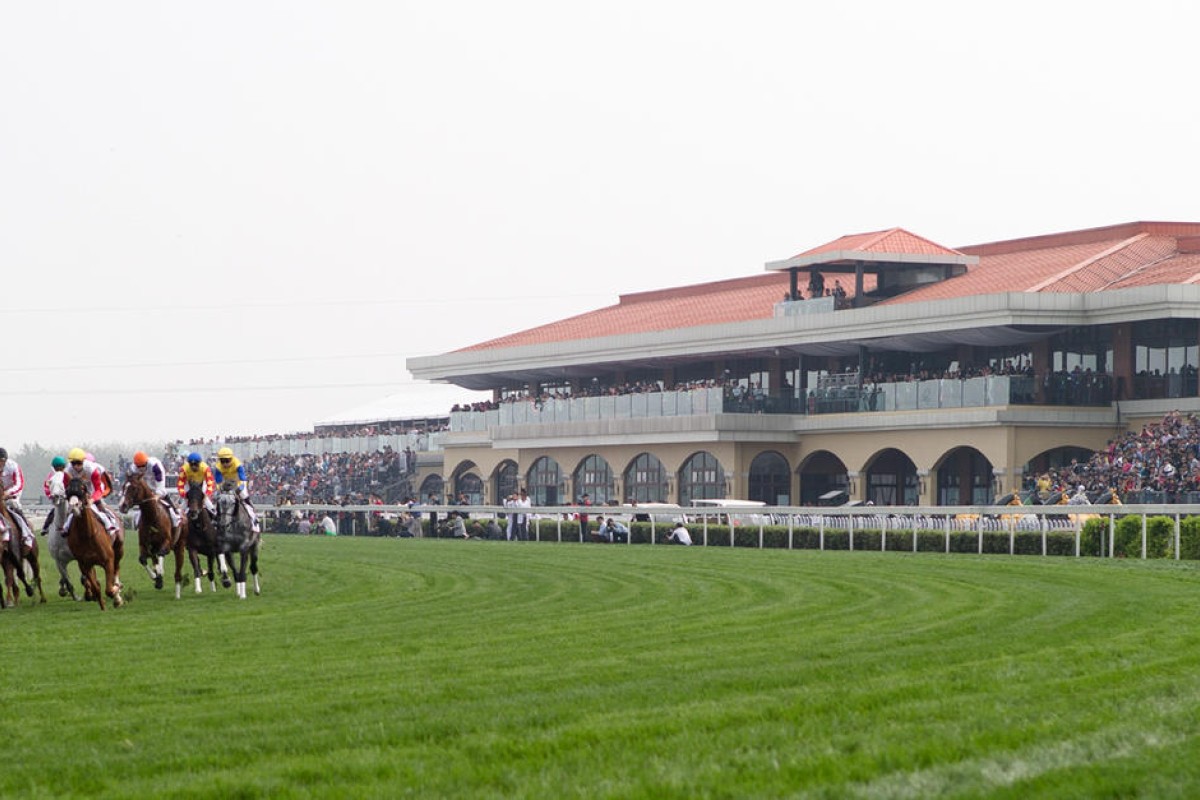 In Chengdu in Sichuan province, there was a race meeting backed by Darley or Dubai or, however you like to slice it, Sheikh Mohammed bin Rashid al-Maktoum.
Plenty of thumbs up from the participants, drafted from regulars doing the rounds at the Dubai season every year - no doubt as "Chi-curious" as most when it comes to racing, but all the same without a lot of choice in it.
Horses were flown in, with the required people, prize money was announced at some weird hour of the night and fields, races and results came and went on Sunday with almost a sense that yes, it had happened, but could we get it over with as quickly as possible?
Do we wait another 12 months for another "international" meeting or is that it?
We were probably being overcynical in thinking the date had been chosen for the least amount of outside coverage - Group races at Sha Tin, Golden Slipper Day in Australia.
We did have some Twitter action announcing the results, under the Dubai Racing Club handle, though it, presumably, was being undertaken in Dubai since Twitter is blocked in China.
We are not sure what Chengdu proved other than the ability of lots of money to produce a bunch of horses to run against each other at a particular date and place.
Since Darley has a stud farm in China, which is presumably producing horses, the only thought that occurred to us was that maybe Darley hopes to sell those China-bred thoroughbreds to mainlanders, who want to race them at one of these meetings.
Although then, of course, they wouldn't be "international meetings". Oh, who knows.
Certainly the biggest things achieved were a set of quarantine protocols to allow horses to travel out of, as well as into, China, and a wider discussion of the semantics surrounding the description "international race meeting".
It lacked the prepubescent panting that accompanied the muddy afternoon at Hohhot, but photo evidence suggests the Chengdu venue was at least a more attractive stage.
And so that was that. The obvious post-Chengdu question is: what's next?
Do we wait another 12 months for another "international" meeting or is that it? Or will other "international" meetings, with personnel of all kinds airlifted in and out at Dubai's expense for the sake of exhibition racing be teed up for the rest of 2014?
And teed up by whom? Dubai chief executive Frank Gabriel reportedly had a big hand in organising Chengdu, but his departure from the Dubai club is imminent.
It looks like back to square one, quarantine protocols aside. Until the next time.
In May, Hong Kong hosts the Asian Racing Federation Conference and thankfully this conference will include sessions on racing in China, its current state and its prospects.
Hopefully, they will have some grounding in reality and help to hose down the Eldorado-seekers around the planet who start to go ka-ching whenever China and horse racing appear in the same sentence.