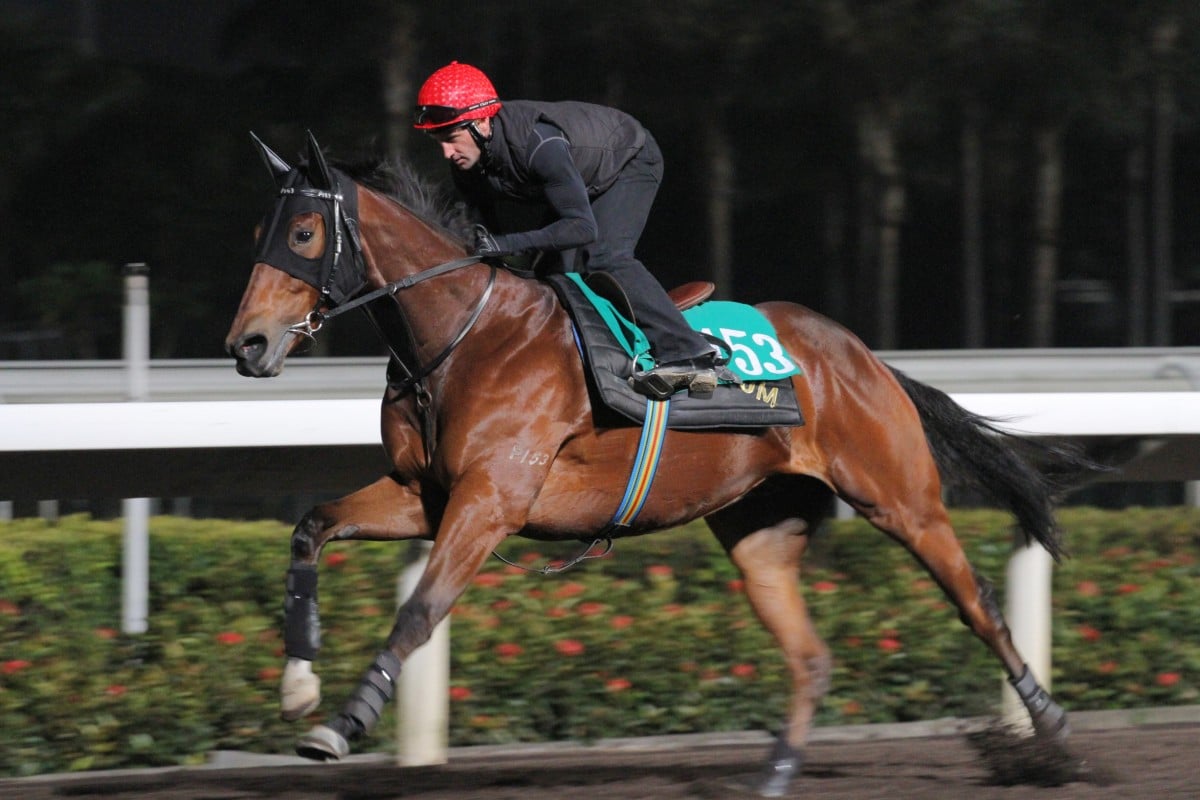 Neil Callan yesterday became the first jockey in a decade to successfully appeal a serious charge in Hong Kong when the Jockey Club appeals panel threw out his April 6 improper riding penalty.
Apprentice Marco Chui Kwan-lai beat a two-day careless riding ban in January 2008 in the last appeal of any kind to be upheld.
But not since Glyn Schofield had a six-month "reasonable and permissible measures" penalty quashed in June 2004 had any rider successfully taken on any more significant charge.
I could have copped it and gone back to England for two weeks with my family ... but I was 110 per cent sure this was unjust
Some had been successful in reducing penalties, but Callan's appeal against his five-day ban was upheld with no penalty or fine and, like Schofield, he was represented yesterday by barrister Kevin Egan.
"Kevin did a fantastic job and I know the right decision was made," Callan said on Thursday.
"When the ban happened, I was angry and ready to ride out this contract and never come back.
"But I woke up the next day and decided that wasn't the attitude - I had to take this on. There were plenty who told me I was wasting my time, that I'd never get off. But I wasn't downhearted.
"I could have copped it and gone back to England for two weeks with my family - Trish and the kids went home on Monday - but I was 110 per cent sure this was unjust.
"In my time here, I've had eight charges - seven for careless riding and one for not riding a horse right to the line and I've always pleaded guilty, took it on the chin and moved on. But this time I felt wronged."
Callan was banned after an incident involving himself and Eddy Lai Wai-ming in the eighth race at Sha Tin on April 6.
Lai rode Golden Deer in onto Callan's ride, Griffindor, in the early stages. Lai was trying to pressure Callan into moving in to a space closer to the rail, so Golden Deer could also get in closer.
Stewards found Lai to be the instigator and he received a seven-day improper riding ban, but Callan was deemed to have retaliated by raising his left elbow and making contact with Lai.
"Even if there had been any contact, it was because my horse had become unbalanced by the initial incident and so had I, especially as I was trying to hold my horse out to the left at the same time," Callan said.
"Matthew Chadwick's horse was behind and inside my horse and was very close to clipping my heels, so there was a safety aspect as well."
Callan said the nature of the charge - which is considered a higher grade of offence than careless riding - was not at the centre of his decision to appeal.
"Look, nobody wants improper riding on his record, but it wasn't so much the actual charge - if this had been careless riding, I'd have done the same," said Callan, who was full of praise for an appeal process often considered too intimidating to pursue.
"I'm glad that I got a very fair hearing. The chairman, Mr [Brian] Stevenson and the other members of the appeal panel were willing to challenge the evidence.
"They asked questions of my side and they asked plenty of questions of the chief steward, Mr Kelly, as well, and I don't think I can ask for fairer than that. I've been vindicated and now I just want to get on and see if I can win one of these big ones coming up."
Callan has been booked to ride Packing Whiz in the Audemars Piguet QE II Cup on April 27, and then has Blazing Speed for Tony Cruz in the Champions Mile the following week.