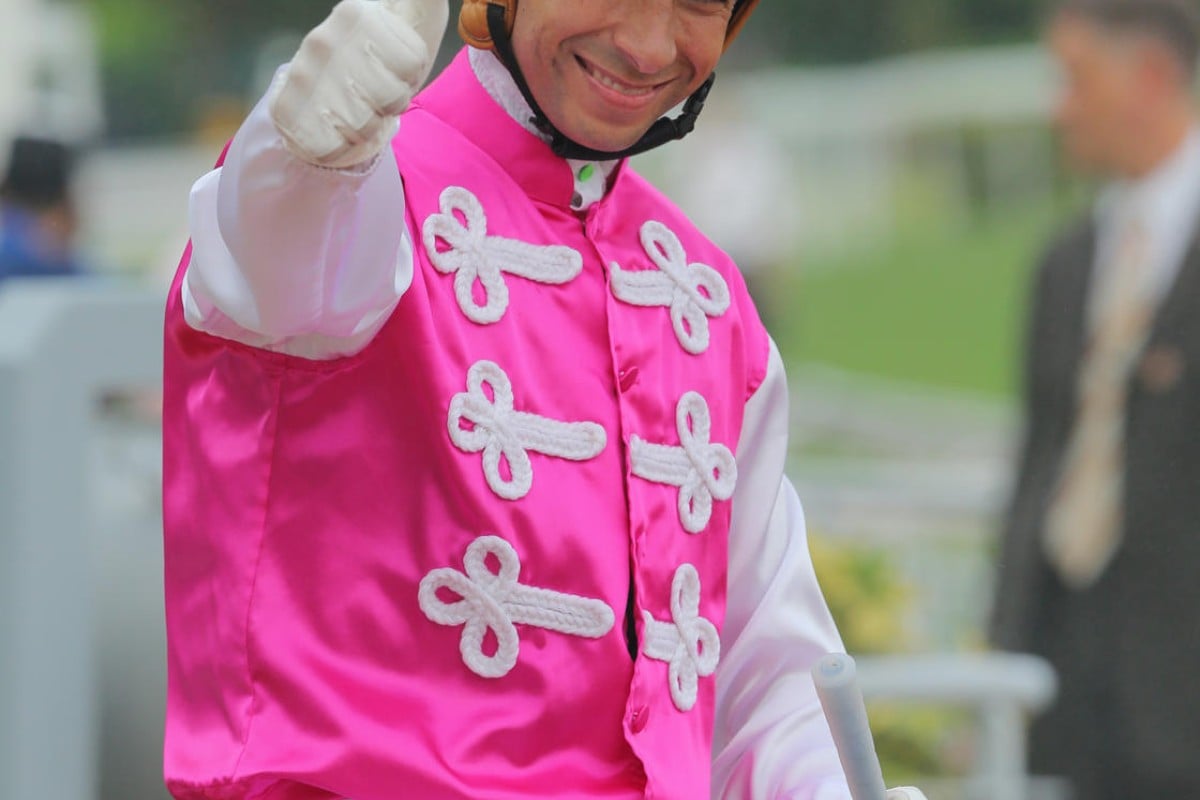 Star jockey Joao Moreira may have had a dream rookie season in Hong Kong, but his first off season quickly turned into a nightmare when a mid-air drama resulted in him being rushed to hospital for an appendectomy during a stopover in Qatar.
Moreira told the Post how he fell ill in the hours after the Sha Tin race meeting on July 6, leading to him reluctantly going under the knife in a Doha hospital.
The 30-year-old was recovering at home with family near Sao Paulo yesterday and explained how he began experiencing severe abdominal pain during an eight-hour first leg of a flight home.
I vomited a few times and there was no position I could be in without pain
"I felt terrible," he said. "After the last race meeting of the season I had dinner with friends near the club.
"After that I grabbed my bags and went straight to the airport to fly to Brazil via Doha. After the plane took off I started to feel quite bad, but I just thought I was full because I ate quite a lot.
"But then it got worse, I vomited a few times and there was no position I could be in without pain. After we landed in Qatar I was taken to the emergency room in the airport and the doctor suspected that it was appendicitis."
Doctors advised Moreira to have his appendix removed immediately, but desperate to be back in his homeland, feeling some improvement in his condition and "not liking the look" of the hospital's facilities, the jockey begged to be allowed to continue on to Brazil.
"I was not confident about the hospital they took me to," he said. "I was already feeling better and happy to be going back to Brazil. I wanted to do whatever I needed to do to get there, but the Qatar Airways staff would not allow me to get back on the plane without a doctor's clearance that I was fit to travel, so I had to have surgery there."
Moreira said some home-cooked meals from his mother had him on the improve and he was certain he would be ready for the start of the new season on September 14, but admitted the ordeal had left him drained physically, mentally and emotionally.
"I only got back to Brazil on Friday, five days after I left Hong Kong," he said. "It was tough, but now I am better. No pain, no gain."