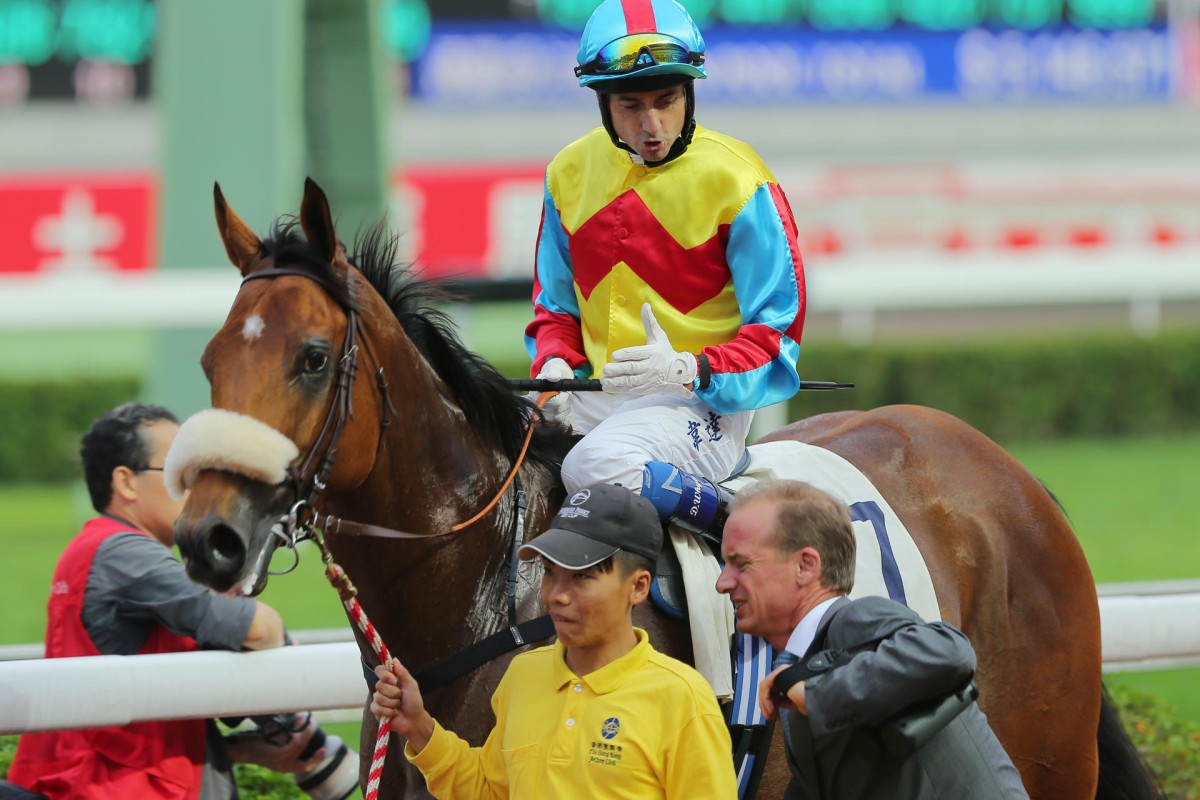 There was just enough to swear by as Full Talent and Derby hopeful Arpinati hit the line together at Sha Tin yesterday, but this time it was not trainer Richard Gibson doing the swearing.
Heavily backed as favourite, Full Talent (Douglas Whyte) fought back after being headed by Arpinati (Joao Moreira) and wore down the former Italian to win by a nose and break a losing run of 49 runners for Gibson.
You know in this game sometimes you just have to grin and bear it when things aren't going your way
"You know in this game sometimes you just have to grin and bear it when things aren't going your way," said Gibson. "In that run of outs we've had eight seconds and four thirds and plenty of the seconds were in tight finishes, like that one. There's nothing you can do about it, it's part of the game, but the main thing is that, as long as the horses are running well, you know it will turn."
Full Talent took his own record to five wins from seven starts and the trainer said it was fitting that he was the one to change the stable fortunes.
"He could probably be unbeaten still," Gibson explained. "When Full Talent has been beaten, it has been in tight finishes. Last run he was just travelling too well, got to the front a bit quick and got isolated there and they got him late."
John Moore-trained Arpinati had the drop on him yesterday and the race looked over when he got to Full Talent but Whyte said fitness and desire came into the equation late.
"I was in a great spot all through the race and turned for home travelling easily but I thought Full Talent got to the front too soon the other day when he was beaten and I wanted to cuddle him a bit," he explained. "So I sat on him and Joao was onto me very quickly. He went by me, got maybe a neck on me, but Arpinati was first-up since June and my horse is very fit, has a huge heart and he showed a lot of tenacity. They ran fast time and came right away from the others - the runner-up is a nice horse going forward but he'll know he's had a race."
To date, Full Talent has been kept to 1,200m and 1,400m races but Gibson said it might be time to experiment with him: "There's a mile race on international day and I'm thinking that, the way he's racing, it might be time to try him at it."