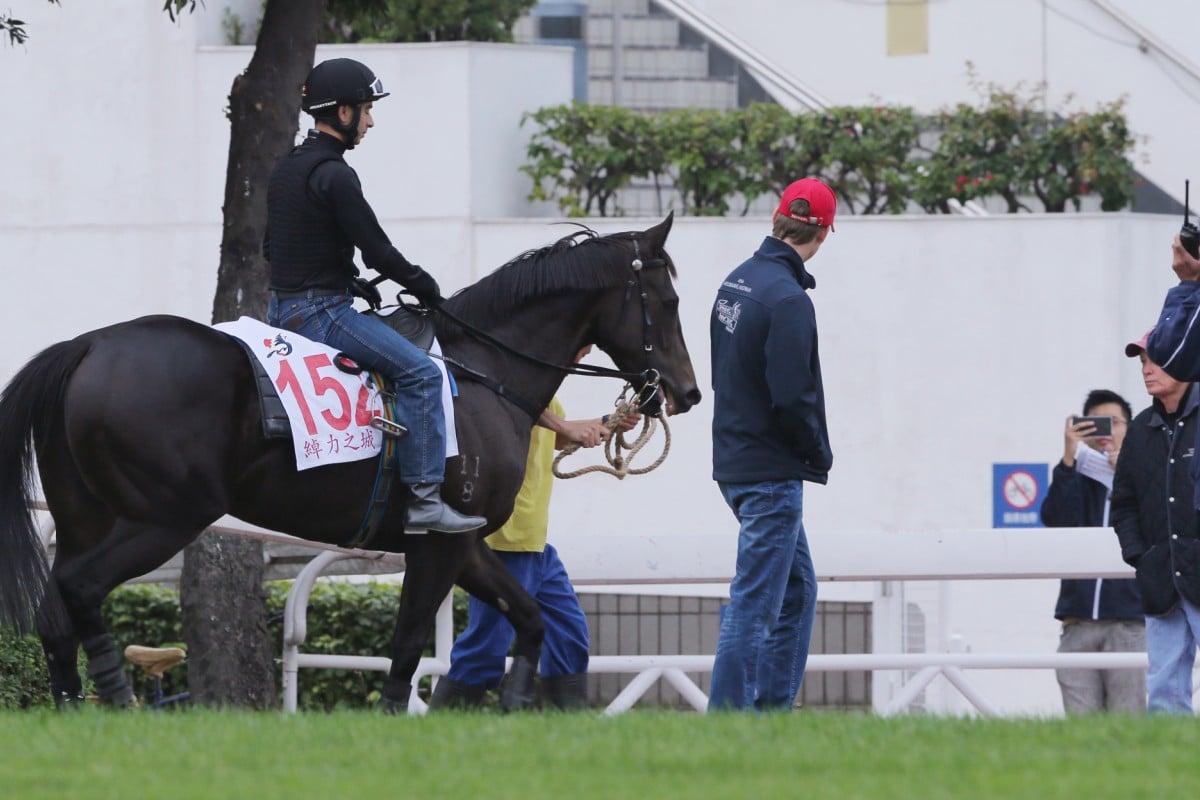 John Moore goes into Sunday's Longines Hong Kong International Races with his expectations at least the equal of past years and enlisted the power of positive thinking with a bai sun ceremony for the participating owners yesterday afternoon.
I've burned millions of dollars in bai-suns - Monopoly money anyway
International week is a key moment in each season for Moore, who prides himself on leading the stakes earnings each season.
His full frontal multiple runner attacks on the international events played a core role in a stunning domestic stakes tally that was just short of HK$137 million last season, and it is nothing new for him to have strong favourites across the features all day.
On Sunday, Moore will have seven international runners - Able Friend, Designs On Rome, Sterling City, Dominant, Flagship Shine, Secret Sham and Same World.
It is not his biggest international team, numerically - that was two years ago when 11 starters came up with a single minor placing, so numbers are not everything. Yet there is a sense that 2014 has a bigger significance than usual for the only trainer to have won all four internationals.
"I wouldn't say I'm any more nervous going into this one than into the last few years. I think everyone competing at this level has some nerves and we might not show but we handle them in different ways," Moore said.
"My stable always has chances on this day, although perhaps the expectations are different this time because the chances are so strong and the kinds of horses I'm sending out have so much ahead.
"Designs On Rome is already up in the top 20 in the world - he's made a mark, but if he and Able Friend can win these races, it opens the door for them to travel and really stamp their authority as we hope they will."
And, after all the training, planning and skill that every top trainer applies in attempting to win, Moore goes the extra step and calls on the gods of fortune, with a bai-sun ceremony.
The Moore family has been here a long time and has followed the Chinese traditions for just as long
"I have bai suns at different times during the season and I usually have one in this week. Ninety per cent of what happens on Sunday will be down to our hard work, but if we can add 10 per cent luck to that then I'm happy to do it," he said.
"People ask me why I bother, after all I'm not Chinese. But the Moore family has been here a long time and has followed the Chinese traditions for just as long and fung shui gives everyone a positive attitude. It gets them pumped up. It's a like a stable pep talk, but more spiritual."
The ceremony has to take place on a day considered auspicious in the lunar calendar and involves cutting in half a couple of 44-gallon drums, in which Monopoly money is burnt, and there is an offering table with roast pigs and Chinese wine and beer and fruit and all the staff are fed and watered with it.
"I've burned millions of dollars in bai-suns - Monopoly money anyway. And we all face the east and bow three times, and burn incense around the stables - all in keeping with Chinese tradition," Moore said.
"The owners with runners in the internationals come down and participate with the staff and the jockeys. I think it's a good thing for the expats to see, this side of the local culture, and it builds a strong team mentality."
It probably will not take the place of some solid gallops, a targeted racing preparation and some serious ability, but when the morning trackwork is done, the vets have given the thumbs up and the dust clears before the battle, what's left for any trainer?
"The bai-sun is like adding the final touches to everything we've been working towards for a long time," Moore said.