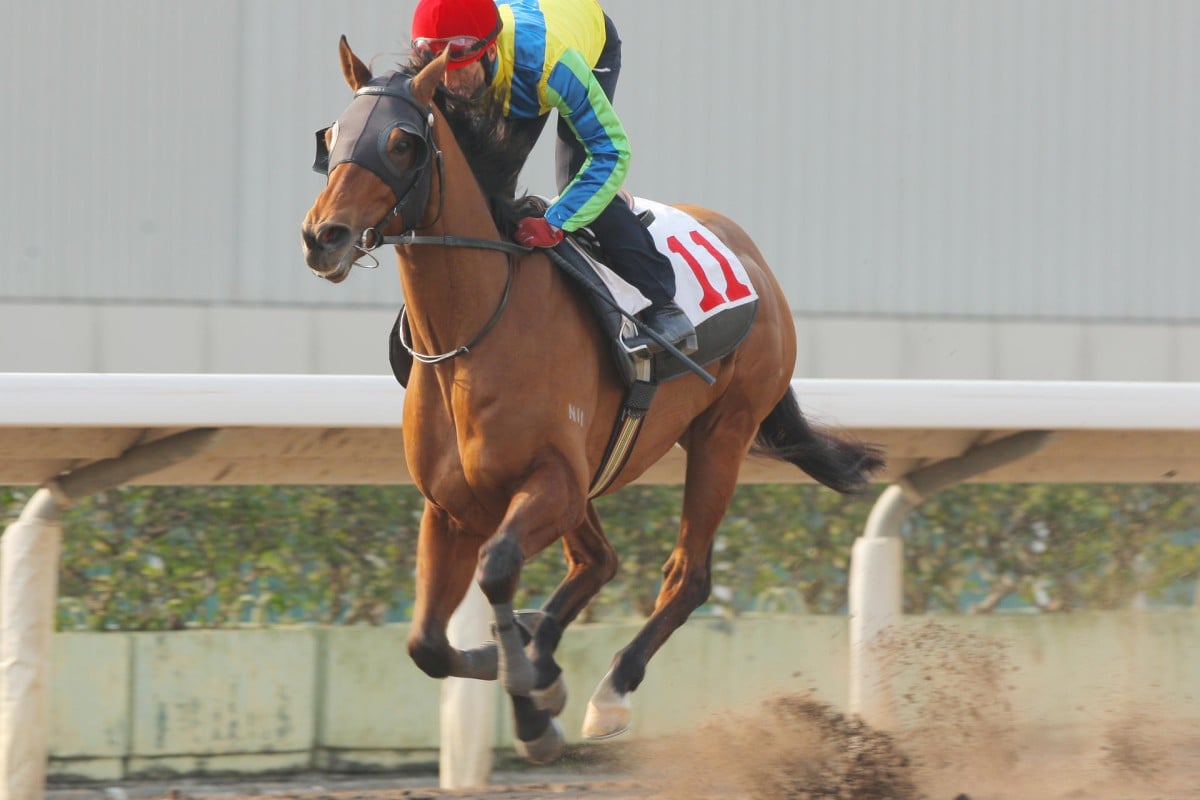 Here we stand at the start of the path to hell, good intentions crunching beneath our feet.
The calls for dirt features which appear in sections of the media from time to time, or spill from the mouths of some trainers, are inane.
We're having trouble with the idea that the Jockey Club would even acknowledge this drivel with the new 90-plus race programmed for March 1 to cater for high-rating dirt sprinters - sorry, that should read, cater for the highest-rating sprinters. For Rich Tapestry, really. And maybe about four or five other horses.
Let's see how everyone feels about a field of six - no doubt we have to run 11 events that day now to make up for one likely inadequate turnover race.
While the odd self-interested voice might claim that there is a demand for higher level races on the dirt, reality says otherwise
While the odd self-interested voice might claim that there is a demand for higher level races on the dirt, reality says otherwise.
The club could barely pull together a quorum for a Class One last Saturday, with 10 declarations and nine runners, and it's a stretch to think all of those horses will be back on March 1.
Half of Saturday's field would be out of the handicap. That doesn't stop horses running well, but it will cost them in the ratings to run well and their connections may not take that risk. A third, from five pounds out of the weights, could bring a perfectly justifiable five-pound rating penalty for that minor placing.
Perhaps it could work when there isn't a Rich Tapestry, rated 122 and compressing the weights, but then it would be much the same as Saturday's race, which fell short on the demand side.
What it does is offer a convenient preparation race at home for Rich Tapestry, or some other Dubai-bound sprinter, but aren't they better off going to Dubai for their lead-up in the same conditions that they will face in the Golden Shaheen?
Is that supposed to be the function of programming anyway - a helping hand for tiny pockets of the horse population which are normally disenfranchised by Hong Kong's accent on flat turf racing at sprints to middle distances? If it is, get ready for hurdles as well - there must be plenty of candidates for those.
All-weather track racing is a matter of necessity for reasons of turf course management, so the club says. And if a few horses, purchased as turf runners, turn out to be better suited racing on that surface, good luck to their owners. And if a much smaller group, like Rich Tapestry, can turn that into an unexpected international career, great.
But providing additional, higher prize money outlets for what is an accidental outcome to the original purchase of the horse, is a programming error with unwanted potential for encouraging permit holders to seek better dirt horses to contest those opportunities.
---
Tick tock on quarantine station
For another item, we tossed up between last week's challenge in the piece on David Price's operation notching up 400 wins by horses sold here, and the bizarre suggestion that Able Friend may not be topweight for the Doncaster Handicap. So we'll go with both.
The latter, floated by Racing NSW handicapper Damien Hay on Monday, is transparently bait for owner Cornel Li Fook-kwan and trainer John Moore to commit to Sydney, but Racing NSW is missing the point: Moore has Dominant booked to fly to Sydney in 47 days' time. Racing NSW has yet to announce whether Canterbury racecourse in Sydney will be the quarantine station, and Moore taking anything there for any race with any weight is conditional on that. Tick, tock.
Meanwhile, Price Bloodstock ticked over three more winners since last week's 400-up item, when we wondered if that and their HK$386 million in stakes (before the latest wins) were records. Alistair Donald, supplier of so many of John Moore's stars, has e-mailed his figures, as we thought he might.
Viva Pataca, Designs On Rome, Military Attack - all horse of the year winners - are among many high-profile horses supplied by the UK-based Sackville Donald operation, which tops the prize-money tally with well over HK$416 million. We think comparing Price Bloodstock with Sackville Donald is comparing apples with bicycles, as they are for different sections of the market - mostly griffins versus more expensive performed horses - but we did say anyone with the record was entitled to a plug, so we're sticking to that.
---
Nothing really equates to the Longitude experience
And then there's Longitude - as Hong Kong, quietly, takes the step on Sunday that will change horse-race betting forever.
Longitude has been here since the reintroduction of the Quartet, a year ago this weekend, but its single-pool wagering technology has not really been touched. Yes, that technology was how a Quartet punter, choosing the first four finishers, in order, was able to get a real-time dividend for any of the 24,024 combinations in a 14-horse field.
But, when the Quartet and First Four merge and produce different dividends from the common pool on Sunday, it will be single-pool wagering in the way it was intended.
The Longitude engine can recalculate, at light speed, how the wager is distributed
Since Quartet betting arrived, the bet type has turned over HK$1.56 billion on two races a meeting, while First Fours on every race in the same period held HK$1.7 billion. Now those figures added will theoretically form the pool for both bet types, although how the Quartet hold changes when it is on every race is still to be seen.
The punter will notice no difference placing a bet, will still see a clear dividend and present a winning ticket to get paid that figure without ever needing to know the mechanism.
The Quartet wagers are deconstructed into component parts - the amounts placed on any runner to run first in a combination, or second or third or fourth - then rebuilt into dividends for both bets.
This invisible process might seem like something clever, like a revolutionary spark plug in your car that makes a difference you'll never see, understand or care about.
Down the track, that will change. Punters will see the difference affecting them when, one day - perhaps quite soon - they can put all the late movers on one ticket and only care that one wins - the Longitude engine can recalculate, at light speed, how the wager is distributed so that any of your runners winning returns you the same amount. And the punter can be the only person on earth having that bet in that race and there will still be a dividend for its success.
The revolution is here, even if it is very quiet.