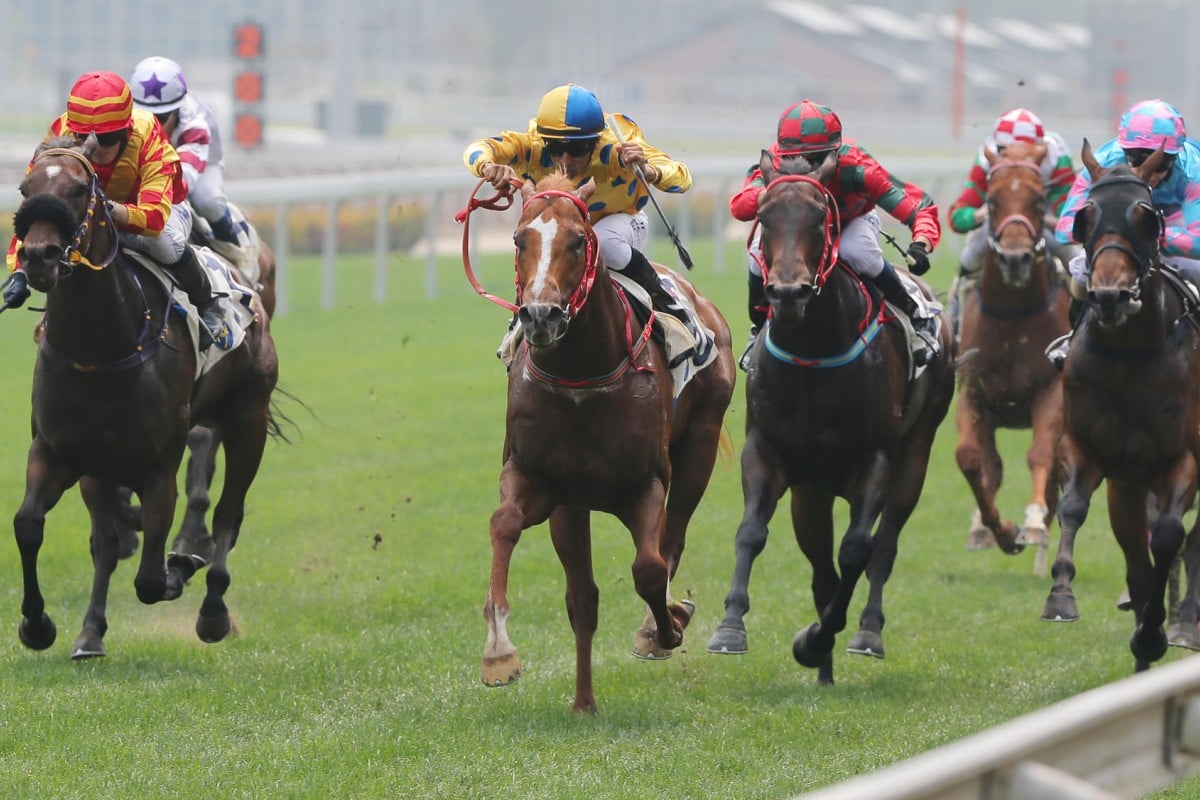 The Class Four down the straight on Saturday didn't look the strongest of races before or after the event, but lightly tried three-year-olds Chevalier Star and E-Super put themselves in the black book as horses to follow.
Manfred Man Ka-leung-trained E-Super went into his debut with some nice trials here either side of an injury in November and also had a tantalising line in his public appearances in Australia that say he beat the highly talented Rich Enuff in a trial.
He had looked green and erratic in his barrier trials and probably did not quite live up to the best of those in winning by half a length, but it is still no small matter to win on debut.
With experience, E-Super should get better at the art of racing and develop into a stronger horse and he looks assured of a solid future.
The more eye-catching run came from John Moore-trained Chevalier Star finishing seventh, beaten less than three lengths on the line, but value for running much closer.
Chevalier Star followed some modest trials with an equally uninspiring debut behind Forever Accurate, when he flopped out of the gates and really did not seem to have much more to offer than to follow the field around third-last.
The son of Bel Esprit still did not seem to know a lot about it again on Saturday, but this time he did display some raw ability. Chevalier Star was better out of the gates this time, but still slowly away, then caught a squeeze from E-Super and runner-up Glory Boy on either side of him in the first few strides to relegate him to a conspicuous last.
Jockey Derek Leung Ka-chun then found the gelding a handful and Chevalier Star ran all over the track even as he worked up into the field in the mid-stages.
And the best part of his race was late, running up onto the heels of third-placed Glory Sunshine as they got to the wire.
The fact that Chevalier Star improved so quickly from his plain trials and race debut to perform this way at his second run, despite making so many mistakes, suggests that there is plenty more to come from him.