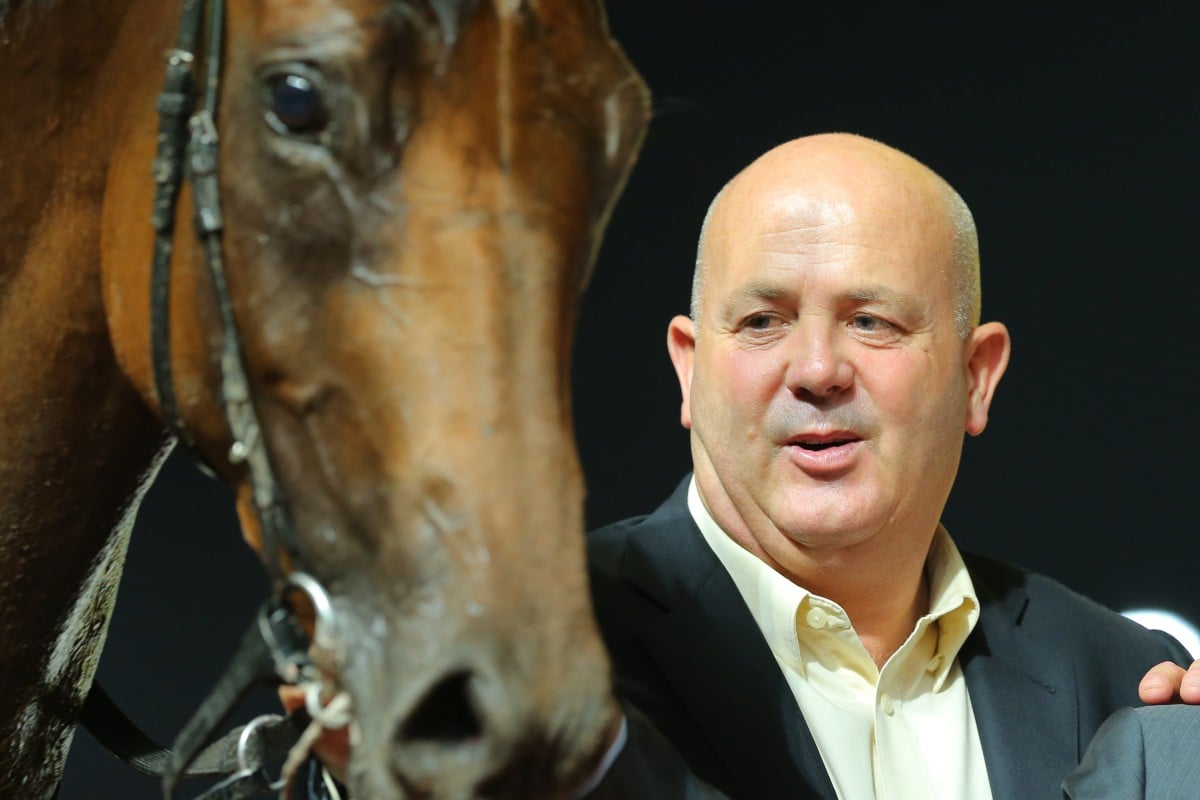 The "Olympian revolt" appears all but over after trainer Sean Woods on Tuesday moved his team back to the stables he had formerly occupied at the northeastern end of Sha Tin racecourse.
Woods, Andreas Schutz, Michael Chang Chun-wai and David Ferraris had protested over the lack of an equine pool at the Olympic stables end of the course - near the top of the 1,000m straight course - and over the ease of track access, as well as procedural and staffing disadvantages vis-à-vis the main body of trainers on the other side of the track.
We didn't have to move any other horses to make room, it's just a straight, single move
"Sean was moving back to the stables known as quarantine A - where he trained out of before - Tuesday afternoon," said executive director of racing Bill Nader.
"He only has a small team so it didn't present too much of a disruption for him to go back there. We didn't have to move any other horses to make room, it's just a straight, single move."
Nader said that, at this stage, Woods was the only trainer who was relocating.
"I think Andreas is still thinking about what would be his best play and David and Michael are quite happy to stay," Nader said.
"They originally came to us as a block but I don't really think there was ever a unanimous view about not wanting to be in the Olympic stables.
"It was really the two guys who are staring down the barrel of a second strike for not meeting the club's performance criteria - Sean and Andreas - who were the ones looking to change something, to reinvent themselves, at least in terms of perception."
Schutz has eight winners and Woods 10 with only 12 meetings left in the 83-meeting season to achieve the 15-win benchmark. A trainer loses his licence if he fails to meet the target three times.
Last month, an unsigned press release was issued, requesting a return for the four trainers to the old stabling area and lengthy meetings with club officials ensued as the issue threatened to boil over but Nader feels the situation is now under control.
The club's racing committee has now signed off on the budget for the equine pool at the Olympic stables, with completion anticipated in April next year.
"The pool isn't really an issue for Sean as he doesn't swim horses. David and Michael swim a few and probably Andreas would swim horses more than the other three," Nader said.
"But I think that now the pool is coming in the foreseeable future, David sees the Olympic stables becoming like a boutique, almost private centre and Michael never really wanted to move.
"They've both had great success out of the Olympic stables - David's won Group Ones with Sweet Orange and Liberator and Michael's success with Rich Tapestry and his best local seasons have also come at these stables."