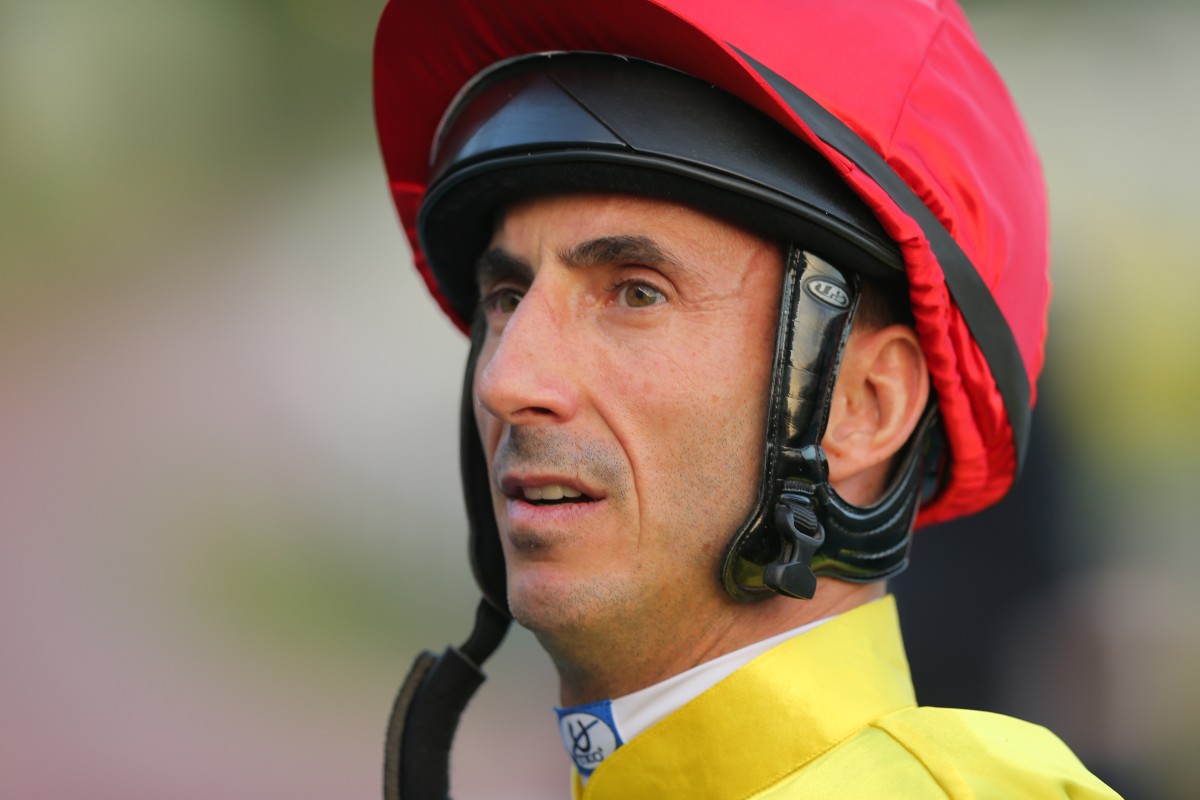 Outstanding French jockey Olivier Doleuze has been a fixture in racing for most of the past 13 years but has withdrawn his application for 2015-16 and will not be amongst the riders for the start of the new season when licences are announced today.
Doleuze has struggled with pain in his right shoulder since it was injured in a fall last season, and he missed part of this term at the end of 2014 after undergoing an operation in November, but he has been told only a "proper rest" will heal the problem.
"I was a little bit down a few days ago when I was thinking about retirement but my doctor has told me that all I need is a proper rest and I will be back fine," Doleuze said yesterday. "He said it is exactly like a tendon for a horse - if you give the injury all the time it needs to heal, he will be OK. If you bring him back too quickly, then it doesn't heal and keeps breaking down. And so this has been a problem all season because I never took the time to heal - I can ride but there is a lot of pain and this is a really competitive place to ride, you cannot be less than 100 per cent.
"The Jockey Club has been very good to me, I've been on and off with my shoulder but nobody complained or approached me about it. They let me do my thing and I really appreciate that but now I think it's my time to do the right thing too."
Doleuze said he had battled through the pain, at times with help of cortisone injections which have had a progressively lesser effect, but believed he owed it to the club, owners and trainers to get himself back to very best and that can only happen with a long break.
"I am willing to give it the time - my doctor says the summer break is not enough, I need maybe five or six months, no riding and it will be healed," said Doleuze, whose last significant absence from Hong Kong racing was an enforced one after a positive drug test and a six month ban in 2003. "You know, I will never forget that the Jockey Club gave me a second chance before when most people would have turned their back on me, so I have too much respect for the club not to do this right.
"I am only 43 years old, I am very fit otherwise and I don't see why the club would not give me another chance here once I am over this injury. In some ways I have had a good season despite this injury - I won a Group One and only got one suspension - so am hoping that maybe I can be back riding here at the end of next season if it all goes as we hope."