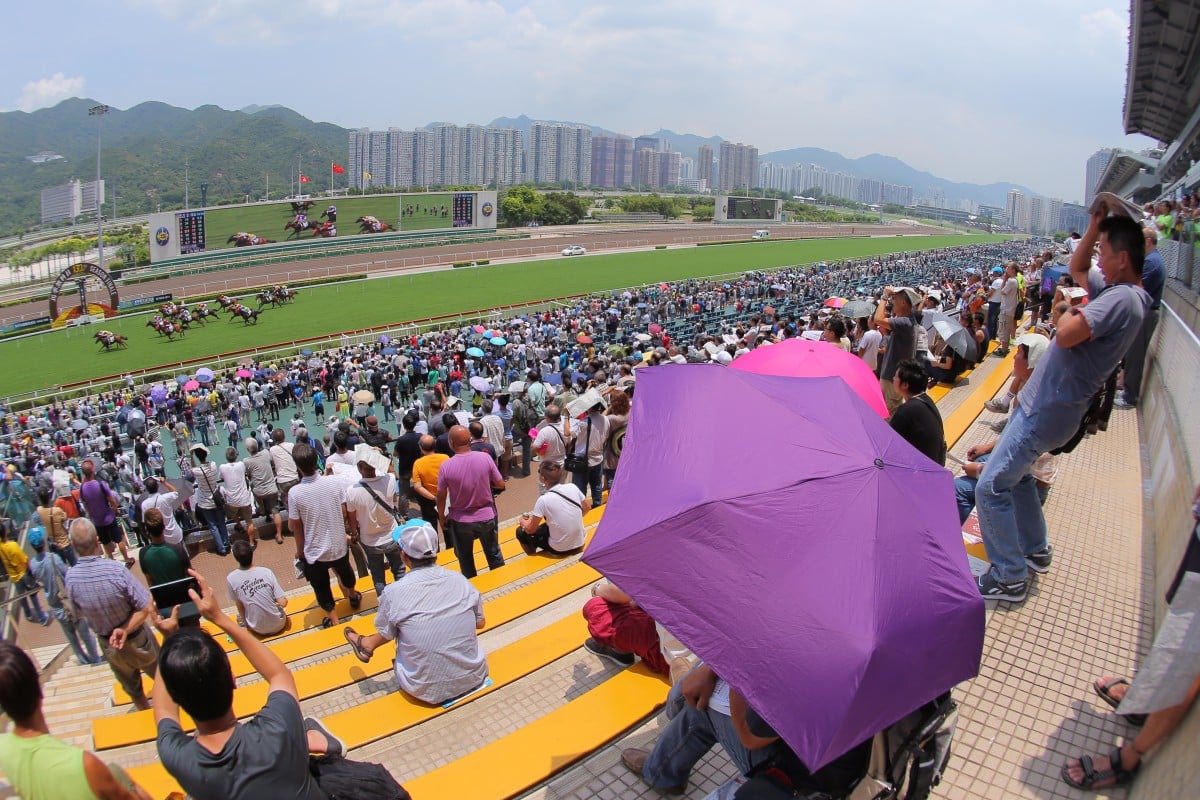 A towering start to last season has Jockey Club officials playing down the prospects of breaking records again on Sunday at Sha Tin after the bang the opening day gong and the absence of two stars of the jockeys' room after Brett Prebble's barrier trial fall on Saturday is the latest setback.
Prebble fell at Happy Valley trials on Saturday and was forced to join Zac Purton on the sidelines, so the club goes into the first meeting with just 17 active riders, missing two of the biggest names and with storm clouds hovering in the economic climate.
Last year we had an attendance of 74,000 and I think we'd look for about 70,000 again and turnover might get to HK$1.1 billion like last year
Twelve months ago, the club opened with the best first day crowd and the strongest betting turnover for two decades – and that is a hard act to top at any time. But with ructions in the finance markets lately and question marks over the economy, club chief executive Winfred Engelbrecht-Bresges has already redoubled his usual caution on predictions for the 2015-16 season and executive director of racing, Bill Nader echoed those sentiments.
"It's hard to say how the season will go - perhaps flat to a small increase might be the forecast for turnover but I think Sunday will give us an indication," he said. "Last year we had an attendance of 74,000 and I think we'd look for about 70,000 again and turnover might get to HK$1.1 billion like last year. But we have to remember that, in 2014, we had 133 runners, everything went our way on the day and those figures were the best in a very long time. To get close to that would be a good success for us."
When last season closed, "Magic" Joao Moreira was crowned champion jockey for the first time and then said he thought he could improve on the performance that surpassed the old win record by 41 wins.
"I'm really looking forward to it," he said on Saturday. "The reason I said that, I felt like I could improve my riding skills, my riding tactics and also reduce the number of suspensions I got, even though it wasn't too bad last time. So I'll be working on those three points. I don't have a target of winners but I'm confident I can do well, and hoping I can do as well as last year."
Now that the fortnight of "death by barrier trials" is behind us, the season gets properly started but without two of the leading jockeys after Prebble suffered a freakish fall following the second trial at Happy Valley.
The trial was over, the horses easing down and Prebble's mount Fantastic Kaka had no other horse near him when he went to ground near the Valley 1,200m start.
"I've been working really hard to get a good start and then this happens. It was a strange one, caught me by surprise because the horse just knuckled and fell over and I didn't have a chance to put my hands out to break my fall," Prebble said later. "This afternoon, I feel like I've been turned inside out, my muscles have tightened and I'm all jarred up. Better to miss Sunday, it wouldn't have been doing anyone a favour to ride the way I feel right now, but I should be right to ride Wednesday. The x-rays showed no bone damage, that's the main thing."
Nash Rawiller has been the biggest beneficiary of the mishaps, picking up four mounts including Mellifluent and Acumen for Danny Shum Chap-shing, who can continue as one of the most successful opening day trainers.
Shum has failed to lead in a winner on the first day only twice in eleven seasons, with a total of 14 winners. John Moore also has 14 first day winners in the same period, but has a quiet day today with only two runners, while Tony Cruz (12 wins) and Caspar Fownes (10 wins) are the other opening day maestros and have good prospects this afternoon.