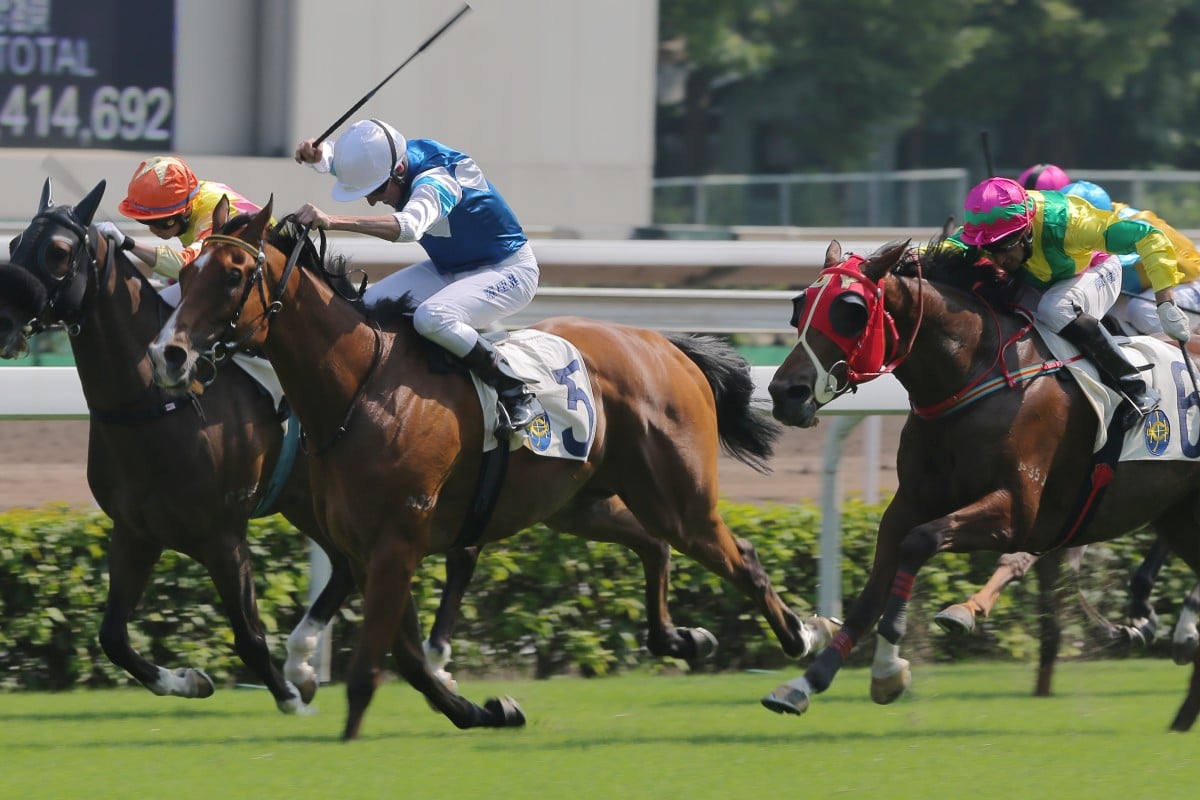 Nash Rawiller is keen to forge more fruitful combinations with Chinese trainers and a breakthrough winner for Michael Chang Chun-wai may be the first of many if the trainer's post-race comments are any indication.
"Well-handicapped" was the highest praise Chang could muster for Class Five winner Jack's Gem but the trainer was far more effusive in his assessment of the Australian jockey after their first win together.
He rode a perfect race today, but what I like most about Nash is that he is a straight shooter
"He rode a perfect race today, but what I like most about Nash is that he is a straight shooter," Chang said. "He is quiet, doesn't talk so much, but what he says makes sense. I like his style."
For whatever reason - whether it be the stop-start early section of Rawiller's first full-time season, as he sat out long periods because of suspensions, or his commitment to John Moore's stable for many rides - Rawiller has failed to gain traction with Chinese trainers, with just six of his 31 wins as a full-time rider coming for local handlers.
Rawiller also earned a slightly amusing Cantonese nickname from sections of the Chinese press which translates to "Fried Rice" - a reference to his ungainly but ultimately effective style when urging a horse in the final stages of a race, which is thought to look like an enthusiastic chef attacking a wok full of rice.
Whether the apparently disparaging moniker had anything to do with Rawiller's lack of support from local handlers is anyone's guess - but if he keeps winning it won't matter.
"Gaining more support and riding for more of the local trainers is something that I am working on - it's obviously great to win for Michael for the first time and add another stable to the list," said Rawiller, who also rode a winner for Chris So Wai-yin last weekend.
Chang is hoping for a five-point ratings rise to 40, the top of Class Five, for Jack's Gem, who hadn't won for more than two years since his last success off a mark of 44, first-up in the 2013-14 season.
"I'm not so sure about him up in Class Four but I think he would be very competitive against the same level of competition," Chang said after the win, the neck margin making his wish touch and go.
Staying in the grade would also mean the heavyweight Rawiller could keep the ride on the six-year-old, the champion jockey hopeful Jack's Gem can maintain his form after the confidence-building victory.
"He went through a bit of a phase where he had some issues and Michael has done a great job to build him back up. He looks a strong racehorse now and hopefully that gives him some momentum," he said.