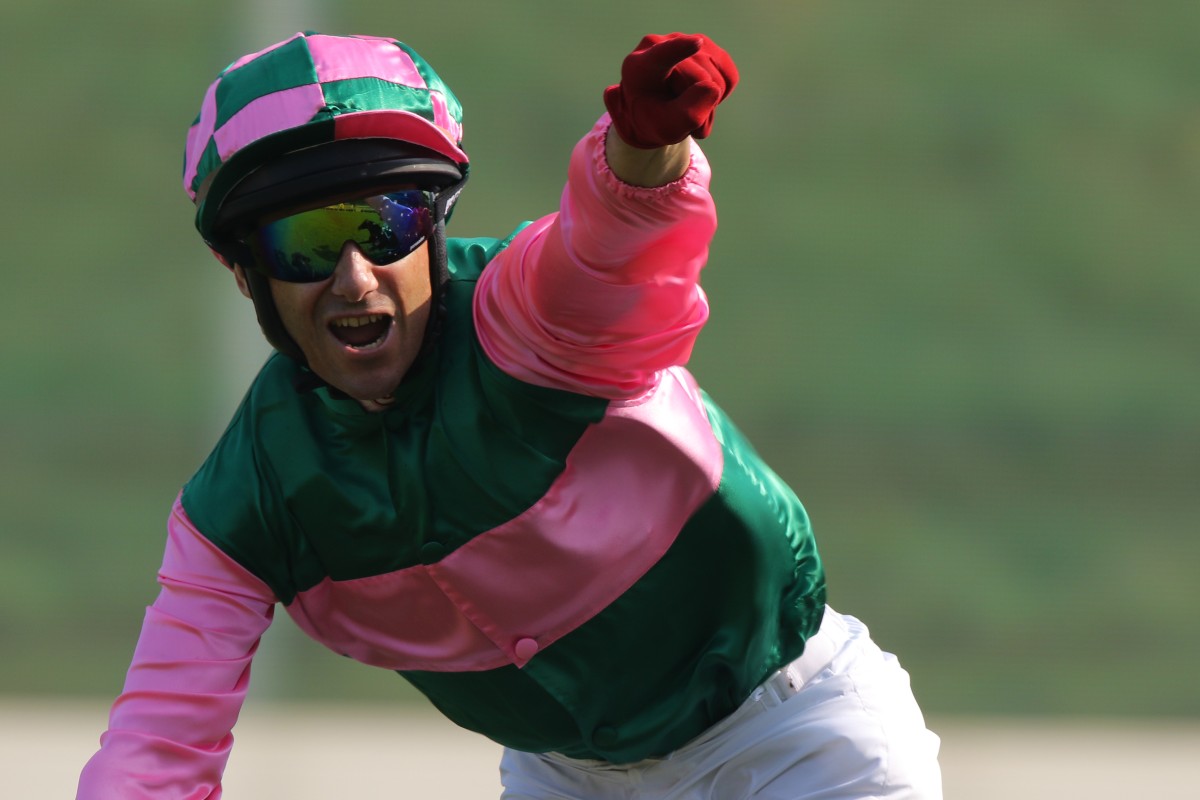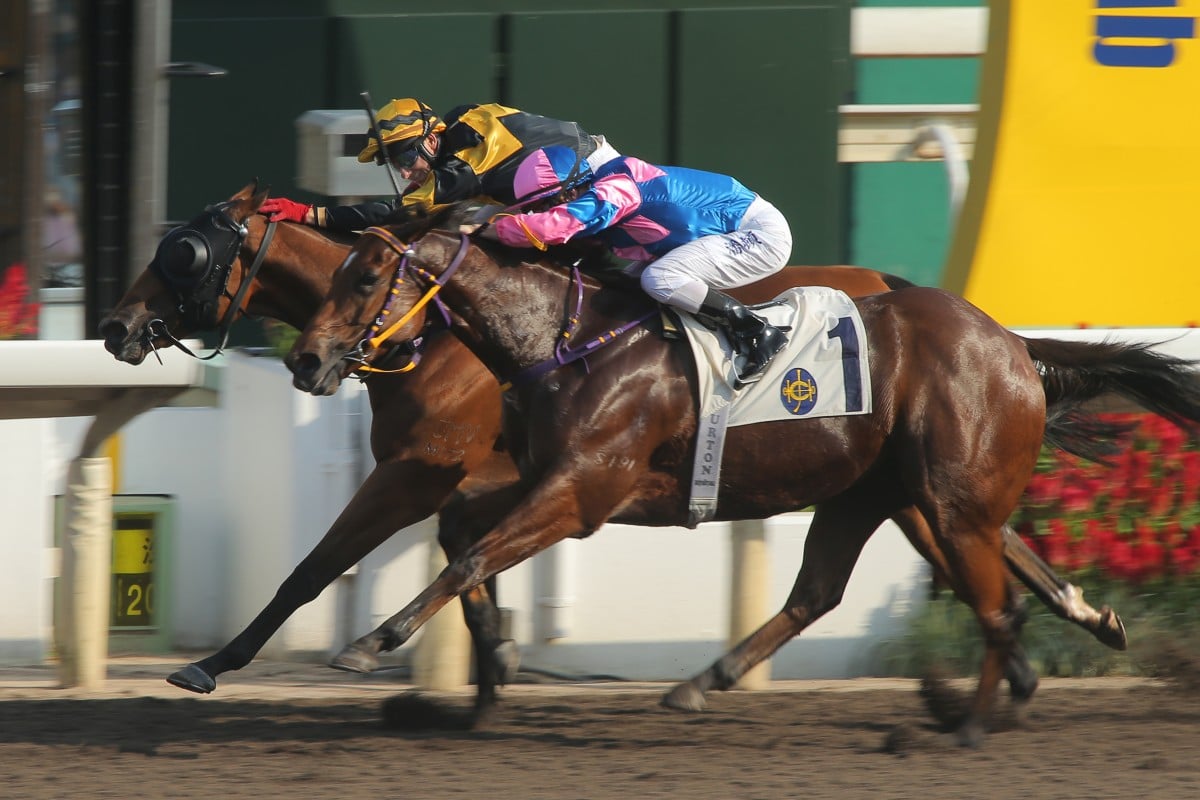 After 12 years and more than 700 winners in Hong Kong, it isn't that often that jockey Brett Prebble breaks new ground as far as a winning connection goes but the Australian dominated Glacier Blue just long enough to land his first win for trainer Richard Gibson.
The seven-year-old Glacier Blue, owned by Jockey Club chairman Simon Ip Sik-on, was a winner towards the end of last season but has not really made a habit of it and needed plenty of coaxing to become the first leg of a Prebble double.
At some time, Prebble has ridden winners for almost every trainer but the win for Gibson was new ground.
"I think I've only had nine or 10 rides for Richard from memory and probably most of those weren't the kind of rides that you'd chase for any reason other than wanting to establish a relationship with the stable," Prebble said.
"I think this guy today was one that Richard picked out especially for me because he's a bit of a loafer and needed somebody to stand over him. Even then, there were a few times in the straight this time when I felt he was being a bit snakey and having a think about throwing in the towel. I had some other ideas for him. He got the money but he wasn't the easiest ride."
That leaves Andreas Schutz as the only current trainer for whom Prebble has never won a race but his second victory yesterday on eight-year-old dirt specialist Rumba King was part of a relatively recent partnership which has grown with trainer Me Tsui Yu-sak.
Tsui was another Prebble had combined with sparingly until they paired up during last season and they have now won with 12 of their last 46 runners, including three from six this term.
Prebble said Rumba King's owner had suggested the gelding was getting close to retirement but maybe that is on hold for a while after a tough victory leading through yesterday.
"His owner's a good friend so it's nice to win for him and I think Rumba King just needed the first run this season - he was tougher today," Prebble said. "You have to like him. He's no star, he's got no action but he really has a go and keeps giving you something."
It was Rumba King's sixth win, all dirt sprints, and Tsui credited Prebble's mid-race tactics with the victory.
"What won it for us was Brett's move in the middle. Perpetual Treasure was a little in front of us on the outside and I didn't like our chances of being able to run him down, but Brett dug him up to retake the lead as they entered the turn and that was the difference," he said. "Brett has been good to me. I try to book Joao Moreira or Zac Purton but they are hard to get. Brett has been able to commit to my horses, he has done a lot of work with them and it works out for both of us."