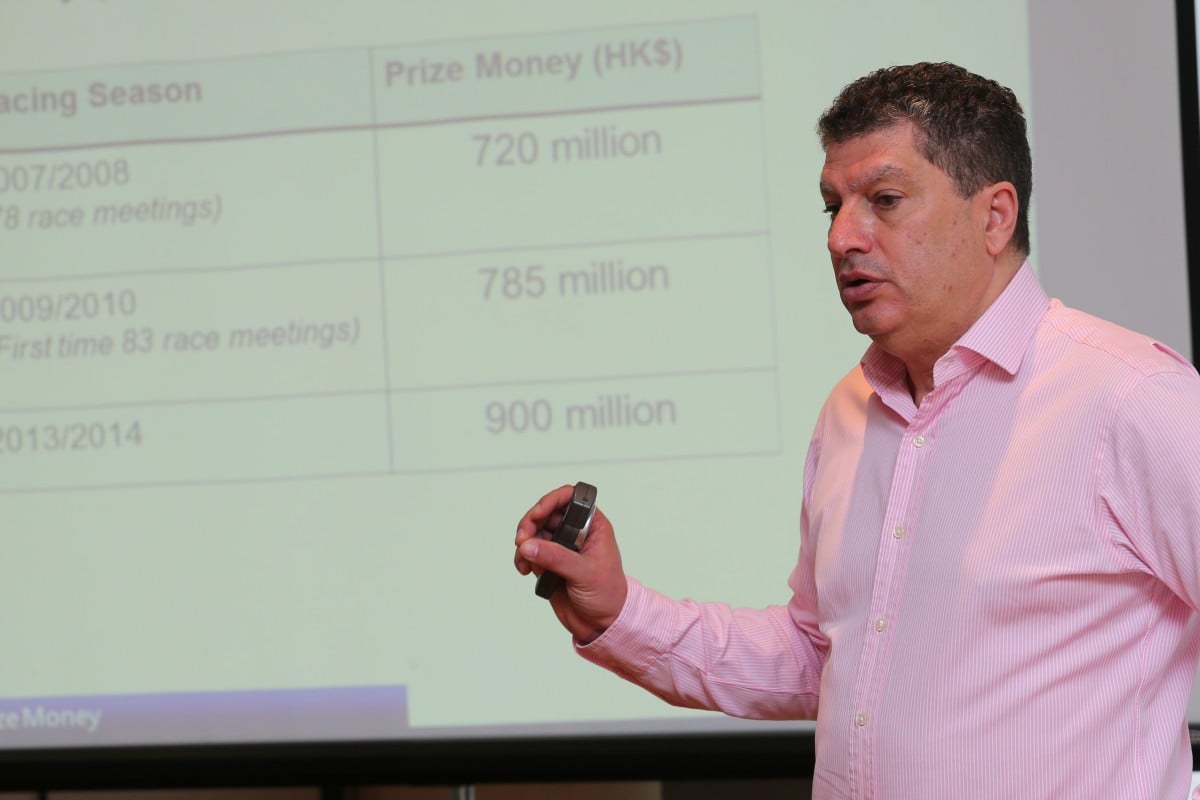 Jockey Club director of racing Bill Nader says the timing of the Singapore Turf Club's shock announcement to shelve its two international spring features will make it incredibly difficult to fill the void.
Officials have less than a week before the International Race Plan Advisory Committee (IRPAC) meets in Paris and they are scrambling to come up with a scheduling solution.
"The announcement was described as a bombshell and it really was," said Nader, who is chair of the Asian Pattern Committee and vice-chairman of IRPAC. "We are at the discussion stage internally, weighing up our options and trying to put a plan together. Anything we come up with will still need the approval of the Asian Pattern Committee and also the approval of IRPAC.
"We need to do something quickly but we can't just do what we want. These are exceptional circumstances and making changes for next season will be easier, but doing it on the fly mid-season makes things far more difficult. It's not something we can bank on."
The loss of the Singapore Airlines International Cup and KrisFlyer International Sprint leaves a late season gap in scheduling that prompted Jockey Club CEO Winfried Engelbrecht-Bresges to suggest changes could be made to the domestic programme.
One of those modifications could be shifting the Chairman's Sprint Prize, currently a domestic Group One run on the QE II Cup undercard on April 24, back one week to coincide with the Champions Mile on May 1.
Nader said it was the loss of Singapore's premier sprint that would be felt most by the Asia's traditionally strong short distance specialists.
"We want to see what we can do, from a breeding perspective it is a big blow and the sprint was also a leg of the Global Sprint Challenge," he said