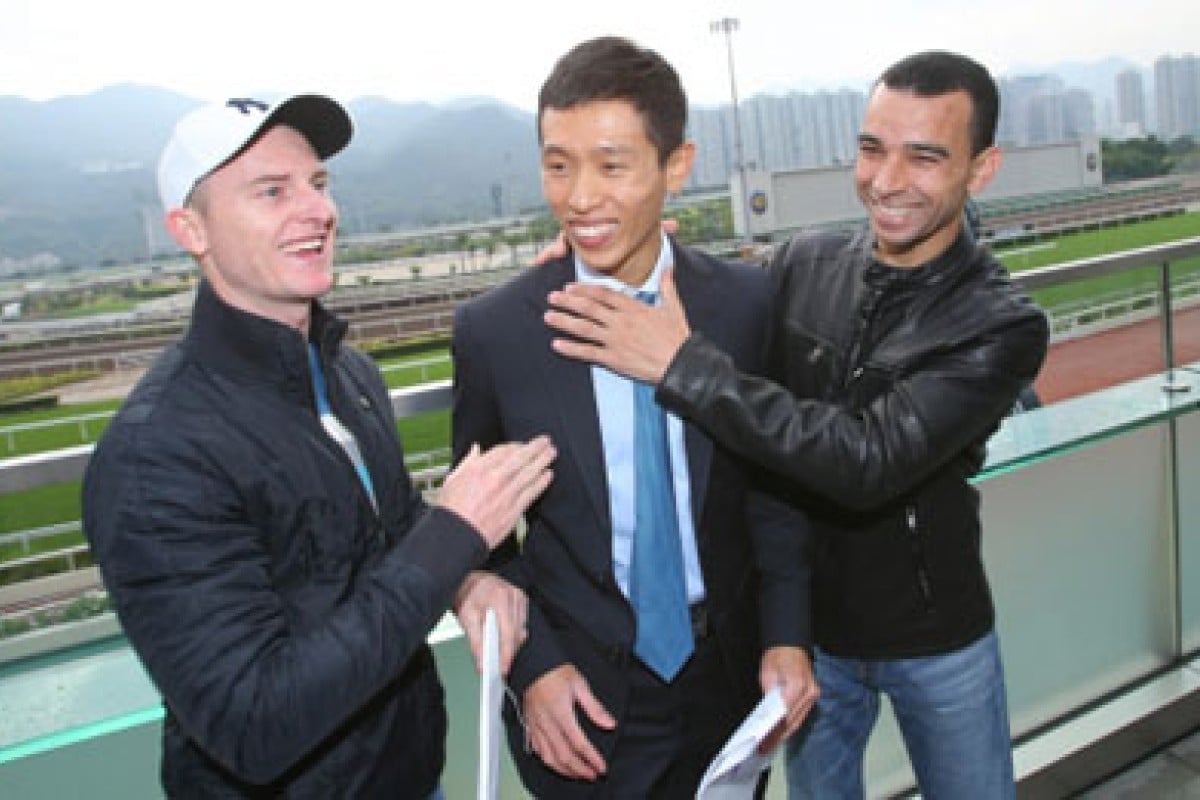 Hong Kong's top jockeys Joao Moreira and Zac Purton will miss at least the first five races at Sha Tin today after the plane bringing them from Sydney this morning was diverted to Taiwan after three aborted landing attempts.
Moreira and Purton rode in Group One events yesterday at Sydney's Randwick racecourse before flying back overnight to ride at Sha Tin.
However, the rugged T3 typhoon conditions played havoc with the early morning conditions at Chek Lap Kok airport.
"The pilot tried to land three times but the wind was blowing the plane around and he aborted each landing," said Purton. "I was a little surprised because I have definitely been on planes that landed in worse conditions than that but, after three attempts, the pilot announced that we would have to go to Taiwan instead."
In Taipei, the riders attempted to get on a 9am flight to Hong Kong but Purton said they were refused for security reasons.
"They told us that they wouldn't be able to get our luggage off the other flight in time," Purton said.
The two jockeys are now scheduled to return on a 12.30pm flight out of Taipei which, in theory, would get them to Sha Tin in time to ride in the sixth race but Purton said he was not optimistic about their prospects.
"Technically, that's right but only if we take off at 12.30pm," he said. "There are quite a few delayed flights here so the departures are backed up so I don't know whether our flight will leave as scheduled."
Stewards will release replacement jockeys for the mounts of Moreira and Purton in the first five races, with standby jockeys named for the remaining races.
The Jockey Challenge is expected to be abandoned and all early Jockey Challenge bets refunded.