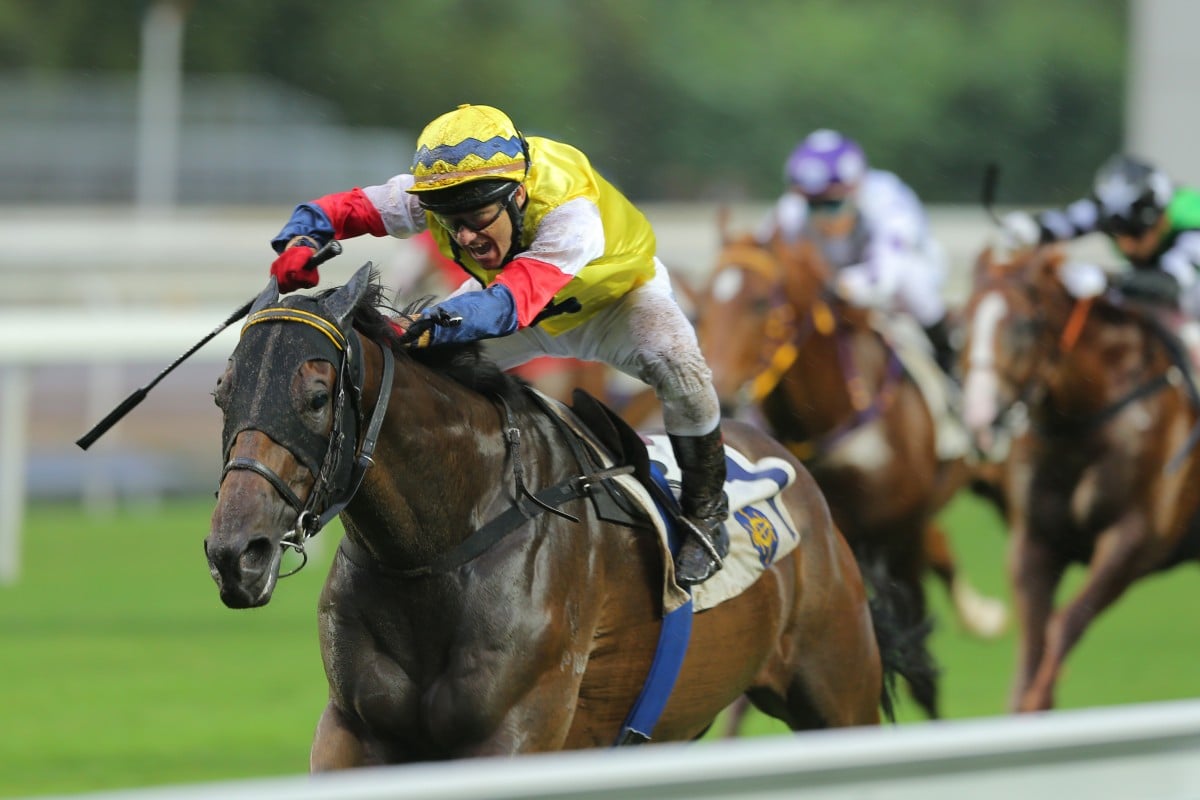 Landing a winning double was hardly anything new to Brett Prebble but having his reins break mid-race was not part of the script but all was well that ended well.
Prebble had Fast Marvel poised behind the leaders in the 1,000m Class Four when the left rein snapped, and his controls simply gave way with almost half the race still to complete.
"It was a bit hairy for a moment or two and I had to use just my weight to keep him straight at one point, but it's funny, I think the horse realised something was wrong too," he said. "He's normally quite an aggressive horse and hard to ride but when it happened he was very kind and really helped me out."
Don't see this often Reins snapped on horse in orange & green Fast Marvel @blprebble #shatin pic.twitter.com/8CLMzCJYO8

— scmpRacingPost (@SCMPRacingPost) October 4, 2015
The pair still finished in front of five rivals despite the disadvantage and, more importantly, in one piece and Prebble took full advantage of that piece of luck to win with Dashing Super for Me Tsui Yu-sak and Big Four for Michael Chang Chun-wai.
The Dashing Super win kept up Prebble's unbeaten record with Tsui-trained horses on the dirt this season - three from three - after the Australian took full advantage of the inside fast lane.
"You could see looking at it - the inside was a different colour to the rest of the track and it was like a road," said Prebble.
"I trialled Dashing Super on the dirt the other day and he went terrific and I thought if he ran up to that he'd go close but, with the rain, it wasn't really the same track so there was that doubt.
"He didn't jump as well as he did in the trial but he was pretty good and then I gave him one around the tail early to get him to go through and lead and then they let him do even time. He was going to be hard to run down like that."
Prebble had also won for Tsui on Dragon Bachelor and Rumba King this season on the all-weather surface.