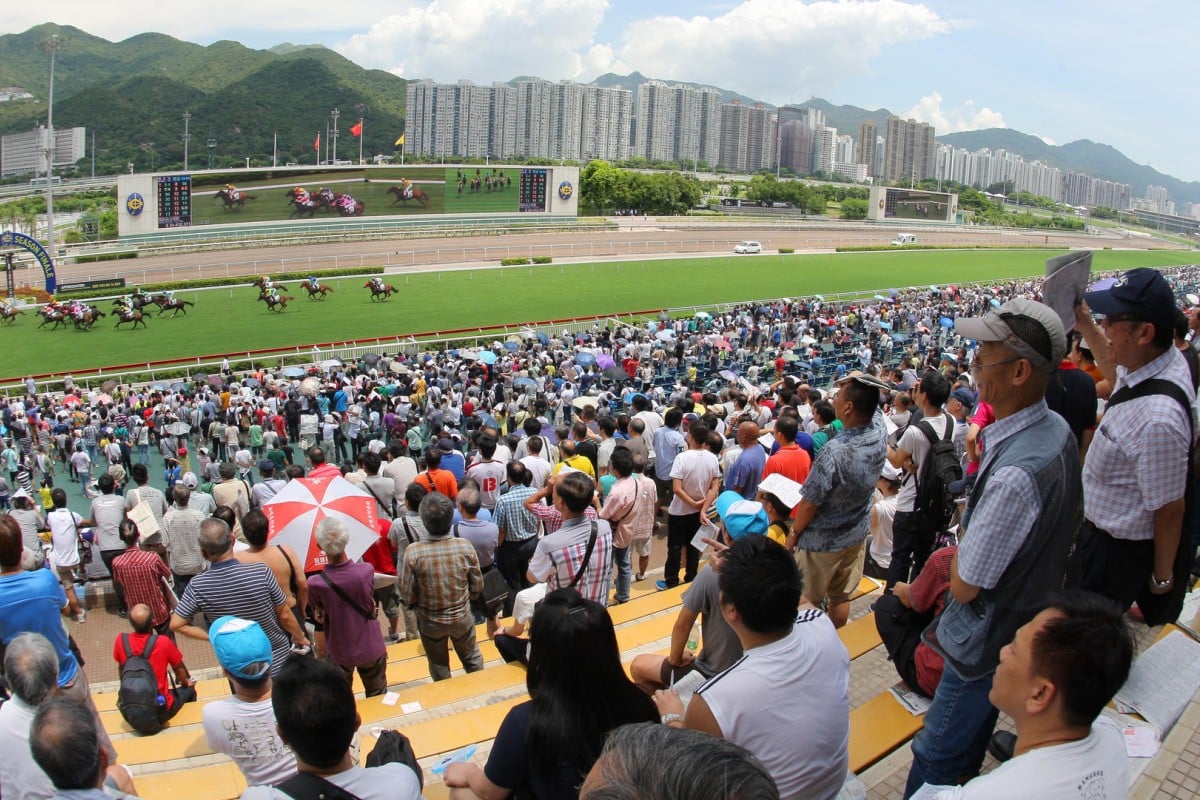 The announcements re Composite Win betting were too late for inclusion in last week's column and these bets are relatively simple to understand anyway, but with each turn of the Longitude machine towards some new innovation we move inexorably to a fascinating stage in the history of betting.
From Sunday, punters will be able to choose one of the three groups of horses in a race - top favourites, mid-pricers and outsiders - and bet on that group of horses. The horses in each group will be announced at 5.45pm the night before racing and won't change, even though the odds of the group will change according to win pool market moves.
There is simply no way to have tickets for every bet anyone wants to make. Nobody could think them all up and the club, as operator, would never want to print up tickets for them all even if someone could
Composite Win wasn't the great leap forward technically that combining the Quartet and First Four was - using two pools to make one then declaring separate dividends for those two bet types, that was a real use of the Longitude capabilities.
Frankly, a punter with a calculator could do what Composite Win bets do in aggregating odds for groups of runners - he just couldn't recalibrate them every fraction of a second to reflect the changes in win odds. What we're saying is that the Composite Win isn't the toughest gig the Longitude engine will ever play.
But where the announcement of Composite Win was a watershed in wagering on racing was that it was a world first for bets with a new and formal design but without a new underlying pool generating the dividends for those bets. As aggregations of prices, Composite Win on your preferred market sector, your preferred trainer or preferred racing jurisdiction, will use, and be incorporated within, the large existing Jockey Club win pools to generate separate dividends for those groupings.
Somewhere a way down the road, the same concept will be used - and the capability is already there - in a situation where punters won't have their composite groups dictated by the club. They will think up their own. Hey, I want to back all the jockeys whose names start with C. Or horses whose names have Dragon in them. I want them combined into my own group and I might be the only person in the world who wants that bet and I can have it. And I will collect a legitimate (explainable) dividend if it arrives - one calculated using the win odds of whichever runners fall into the category I have defined.
And that heads us towards a total change in the way we bet - the ticketless world.
Tickets - the details of a wager recorded in some form on a piece of paper - have been part of betting on organised horse racing since its inception. They will be part of the arrival of Composite Win, too.
But, when we reach this serendipitous state of the wagering future envisaged above, there is simply no way to have tickets for every bet anyone wants to make. Nobody could think them all up and the club, as operator, would never want to print up tickets for them all even if someone could.
The Jockey Club says about 70 per cent of turnover now flows into the system by digital means - smartphones, tablets, computers - so there's 70 per cent of the handle that already doesn't use tickets in one sense, although it does still use an operator-defined interface to spell out the available bets.
Club officials are in no hurry to move away from tickets. There is still 30 per cent of the turnover that comes from punters filling in and receiving as their receipt a physical ticket - perhaps they will still be in use long after that 30 per cent dwindles down into single digits.
There will probably always be some people more comfortable with that paper in their hand, but the next step in a quiet revolution that is Composite Win next Sunday will see the beginning of the end of the age of the betting ticket.
---
Overseas simulcasts are gold dust for Jockey Club
While we are seeing somewhat flat results with racing turnover this season on local races, Saturday's overseas simulcasts from Caulfield and Ascot showed that simulcasts continue to be the Jockey Club's best growth area.
We will explain why comparing turnover this season to the same period last year is like comparing apples to boiled eggs, but at least the raw figures both involve 13 race meetings and 121 races. Pari-mutuel betting in 2014 at this stage had reached $14.93 billion and this season it is $14.88 billion.
Maybe all the club needs to do is lobby for more simulcasts where the cost of putting on the show is someone else's expense
Jockey Club officials had inclined towards "flat" predictions at the start of the term, due to the prevailing economic winds, and so will be disappointed to have got that right so far.
As we suggested, the comparison is a rickety one - the first 10 fixtures of last season were all at Sha Tin, turf with a heavy dose of all-weather as Happy Valley was still closed until meeting 11 but probably in ways that should have flattered this season's handle.
Our gut feeling is that we have seen more uncompetitive racing than usual for the early season - by which we mean races with just two or three strong favourites and a long tail of no-hopers, instead of a spread of strong, good and medium chances.
And that is borne out by some more of this worrying (and worryingly-consistent) trend over the last five or six years towards more 100-1 runners - at this stage last term, only 8.26 per cent of the runners had been sent out at triple figure odds (on the way to 11.44 per cent for the whole season). This year, we have already seen 11.14 per cent of the runners in the 2015-16 season run around at 100-1 or better. Who knows where that whole season figure will end up?
So the handle locally is flatter than a lizard drinking but simulcasts are gold.
Punters must have been in a bad mood last year for the Caulfield Cup and Champions Day as both those simulcasts were down but that interrupted an otherwise upward trend over the past five years of betting on feature meetings overseas. Last Saturday, three races from Caulfield Cup day averaged $17.36 million a race and the five from Ascot $19.42 million.
There are plenty of observers of the game here who want to chew your ear off about how the Jockey Club will soon lobby for more race meetings but maybe all the club needs to do is lobby for more simulcasts where the cost of putting on the show is someone else's expense.