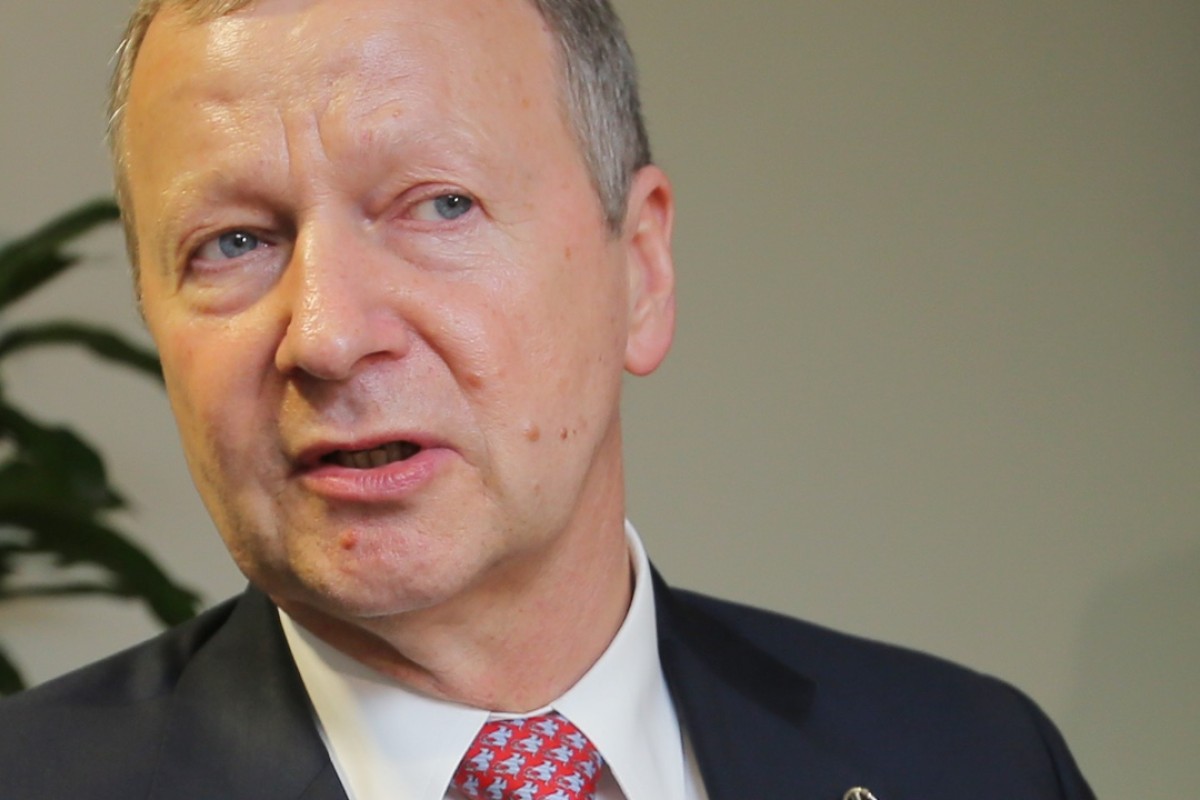 The movement of illegal and unregulated gambling operators from a domestic to a global footing represents the greatest of a widening range of threats to horse racing, Hong Kong Jockey Club chief executive Winfried Engelbrecht-Bresges told the Asian Racing Conference on Tuesday.
Engelbrecht-Bresges also told the conference the estimated illegal betting on Hong Kong racing was about U$12.8 billion, nearly matching its turnover last year of US$13.8 billion, and that the major hub for illegal betting was the Philippines.
It wasn't time for happy bedtime stories in Mumbai, as the keynote speech to the 36th ARC, mapping the new wagering landscape, listed consolidation of the global illegal market, exploiting new technology on the internet as "a threat for not just the turnover but the integrity of racing and sports" at the head of the dangers.
Winfried Engelbrecht-Bresges believes these five pillars are crucial to future growth in racing #ARC2016 pic.twitter.com/uMoBhskdDJ

— Andrew Hawkins (@AndrewNJHawkins) January 26, 2016
"Some will say that illegal and unregulated gambling has always been around, why is it now more of a threat?" Engelbrecht-Bresges said.
"But that threat has accelerated in the past three to four years as it has gone from a local to a global market.
"Illegal gambling has always been a threat to the integrity of sport or racing and you see now every day the threats to cricket, football and tennis.
"These operators are now exploiting technology to consolidate globally," he said.
We have estimated that the total bet illegally on Hong Kong racing is about US$12.8 billion, against our legal turnover last year of US$13.8 billion
Engelbrecht-Bresges, who is also chairman of the Asian Racing Federation, also listed a change of strategy by casinos and junket operators, as well as the continued rise of sports betting and even its relatively new derivative of fantasy sports as growing challenges to racing's revenues, along with racing's need to satisfy and grow its customer base through its own initiatives.
"Fantasy sports betting is an interesting potential competitor," he said. "It is a social game now breaking into the wagering space and has a global appeal – Lionel Messi and Christiano Ronaldo don't physically play each other that often but in fantasy sports they are pitted against each other every week.
"Last year, 57 million people in the United States engaged in fantasy sports, the operators are now looking to target an Asian audience and it's worth noting that their marketing spend in America is almost the same as their revenues as they aggressively try to build up market share."
Casinos, he said, had also changed their strategy, looking away from high rollers towards the mass market which has been racing's turnover base.
Asian Racing Conference begins in Mumbai. HKJC CEO Winfried Engelbrecht-Bresges presents about wagering #ARC2016 pic.twitter.com/D1avOxOJd7

— Andrew Hawkins (@AndrewNJHawkins) January 26, 2016
"In Hong Kong, we are particularly aware of the influence of casinos as we have Macau, the greatest casino gaming hub in the world, on our doorstop," he said.
"Casino turnover has been traditionally 80 per cent from high rollers but Macau casinos have been devastated by the economic slowdown in China and the crackdown on corruption. Revenues there are down 34 per cent, the VIP turnover by 40 per cent.
"The casino strategy is now turning to the mass market – our customers – and even the junket operators are turning their clients away from casinos and towards sports betting and racing, offering credit betting and other enticements to place bets with them rather than legal channels."
Illegal markets occupied the largest part of his presentation as Engelbrecht-Bresges also attempted to quantify what illegal operators mean specifically for the Hong Kong Jockey Club.
"The illegal market is hard to quantify but pretty reliable estimates would say it is about US$500 billion globally, and we think about US$350 billion of that is in Asia. We looked even deeper to understand the impact for racing," he said.
"We have estimated that the total bet illegally on Hong Kong racing is about US$12.8 billion, against our legal turnover last year of US$13.8 billion.
"It might surprise a lot of people to know the major hub for illegal betting in the world is the Philippines, where they provide a one-stop service for racing and sports and another trend is the exchange platforms, which are less risky for the illegal operators.
"Very specifically in one Philippines-based exchange, Citibet, one reliable estimate is that US$7.8 billion of the illegal money on Hong Kong racing is passing through that operation."