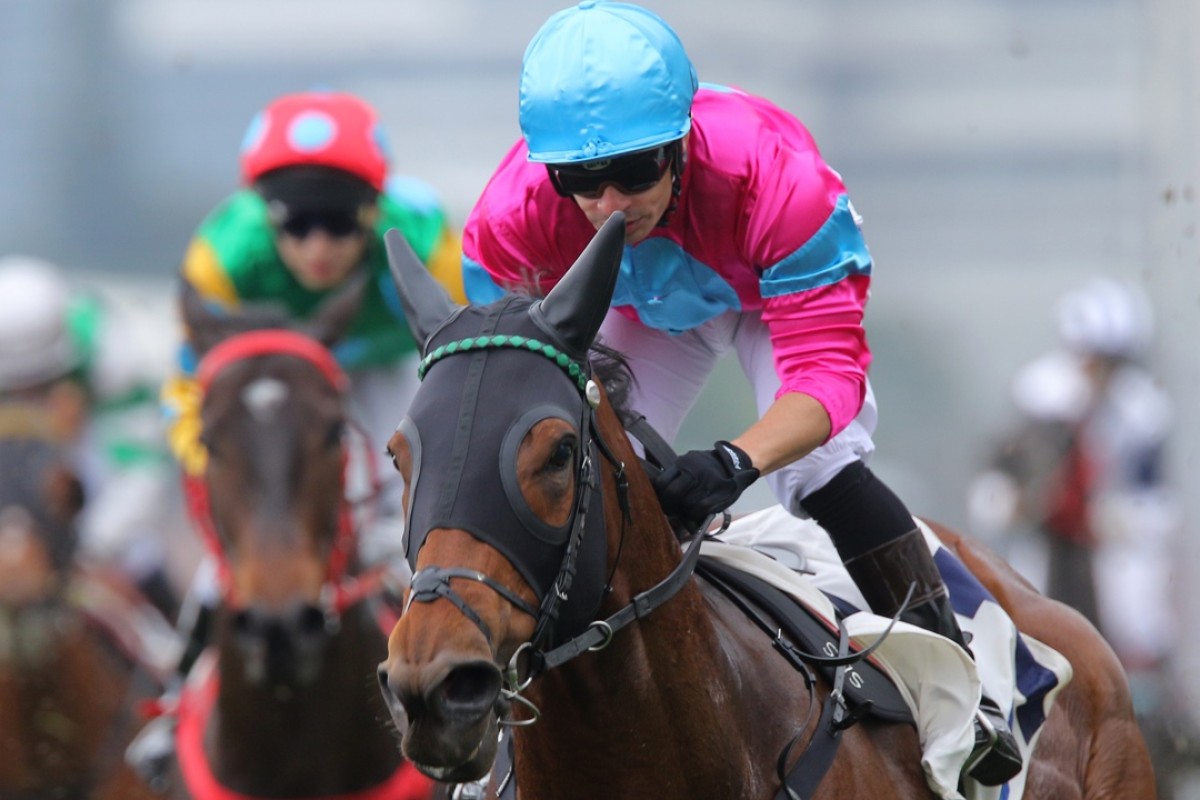 Maybe it was a case of "if you can't keep De Sousa, get Da Silva" as the Jockey Club added yet another accomplished Brazilian to the riding ranks with Canadian-based veteran Eurico Rosa da Silva to begin a one-month stint from March 1.
Being a natural lightweight [Da Silva] will be popular with owners and trainers
With Brazilian Silvestre de Sousa set to end his highly successful six-week stay after Sunday's meeting, the licensing committee have called on 40-year-old Da Silva to fill the lightweight void left by his compatriot's departure.
"Being a natural lightweight he will be popular with owners and trainers, and with Silvestre leaving, it provides another option there," licensing committee secretary Steve Railton said.
"The committee have been aware of Eurico for a few seasons. He is a jockey that did extremely well in his younger days, he has experience in the Asian region and that's obviously of appeal to us."
A two-time defending champion at Woodbine racecourse and a rider of more than 1,500 winners in North America, Da Silva was champion apprentice in Sao Paulo, riding nearly 450 winners in his homeland. He moved on to a successful tenure in Macau before shifting to his current base in 2004.
Da Silva also spent time in Singapore and played a role in last season's jockeys' championship winner Joao Moreira moving from Brazil to Kranji in 2009.
Champion New Zealand rider Opie Bosson will also spend close to three months based at Sha Tin, the 35-year-old beginning his stint on April 24 and riding through until the end of the season.
Bosson is the winner of nearly 50 Group One races, most recently the 2015 Australian Derby and Caulfield Cup on Chinese-owned stayer Mongolian Khan.
"The club maintains a dialogue with jockeys, sometimes over a period of years, and Opie is one of them," Railton said. "We are pleased to provide him with the opportunity to showcase his skills here in Hong Kong. He certainly has the type of CV that will hold him in good stead, he is widely acclaimed as the best jockey in New Zealand and he is in the prime of his career. Hopefully, if he does well, it might encourage him to try riding here on a full-time basis."
The pair will join another new face, with South African Gavin Lerena set to start riding here next Sunday, part of a concerted effort by the club to reinvigorate the jockeys' roster.
"The committee have looked to introduce fresh faces this season and this is another example of that," Railton said.
Also among the licensing committee announcements was confirmation that former jockey Terry Wong Chi-wai will be John Moore's new assistant trainer, replacing Jacky Chow Wing-ho, effective immediately.