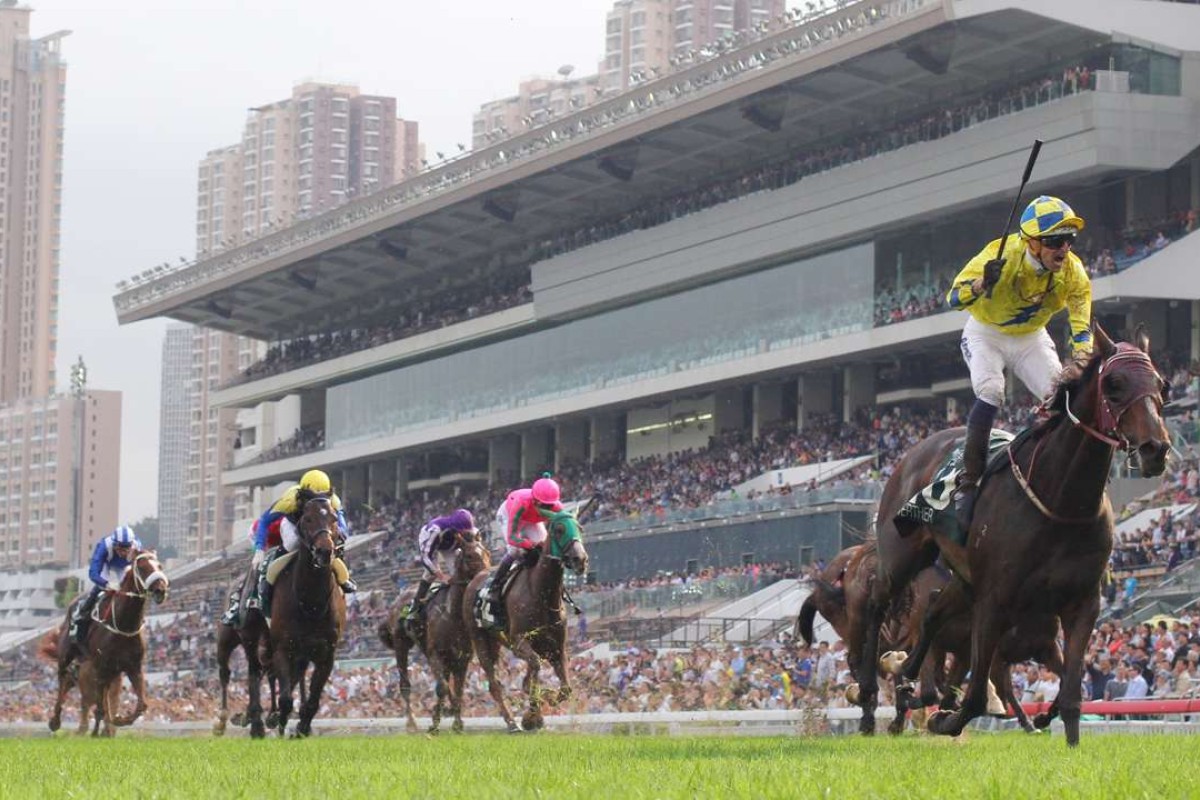 Is it just us, or the weather, but the landscape for the on-rushing end-of-year awards looks terribly flat this season.
Dominance has otherwise been a dirty word, from the top right down through the grades
Derby winner Werther does have the Champion Middle Distance and Horse Of The Year awards sewn up but it gets more problematical once you get beyond that.
Dominance has otherwise been a dirty word, from the top right down through the grades.
Champion Sprinter anyone? Aerovelocity, Peniaphobia and Contentment are the only Group One winners, although Gold-Fun or Not Listenin'tome would make a late, and probably successful, bid if one was to win at Royal Ascot, since the overseas wins usually carry more weight.
A first foreign winner in the Chairman's Sprint with Chautauqua, Aerovelocity's weird Japanese adventure, no Dubai sprint winner and no Singapore meeting at all have combined to smooth out the sprinting ranks when it comes voting time. And that is probably a good reflection of how they are – although it seems there is good depth, we are without a dominant force this season.
Champion Miler? Frankly, it seems unreasonable that Giant Treasure would win this category since he seems more often bent on his own defeat but the Miler category will suffer the same fate that befalls Champion Stayer every single year. With Maurice taking two of the three mile Group Ones, that leaves only Richard Gibson's grey as a Group One winner under the heading and thus the winner. That of course is unless Contentment turns over Maurice in Tokyo but, well, you know.
Champion Stayer – see above. Whoever wins the Champions & Chater Cup every year wins this one and, while it is a race notable for upsets, Werther might just gather that one up as well.
Most Improved is probably sewn up by Fabulous One, up 53 points from his starting rating this term and that's four more than Lucky Bubbles. Given that the opportunities for Lucky Bubbles to run again are probably non-existent and Fabulous One has just resumed from a break with more races to come, that loos over.
Champion Griffin looks well contested but Back In Black is the, slightly surprising, clubhouse leader and even if we forget about champions and awards this has been a very even sort of season.
For example, we have just 16 meetings to find a horse to win a fifth race for the season. A "winner of five" hasn't happened for 14 years and, in fact, there have been multiple winners of five every year since.
Sergeant Titanium, Lucky Profit, Master Viking, Truly Arrived, Ten Flames, Back In Black, Fabulous One and Lucky Bubbles are the four-time winners so it's up to one of them but you don't look at that list thinking it's a given.
---
Club's positive business results bucking the trend
As recently as February, the Jockey Club forecast a drop of 3 to 5 per cent in its horse racing turnover for this season and was almost happy about it in light of the economic conditions impacting other businesses more negatively.
But the club appears to be benefiting from a late season turn in the trend of play with a number of recent meetings showing positive business outcomes.
The Chairmen's Day card on Saturday was the latest and one of the most unlikely to buck the trend, with a pari-mutuel handle that rose by HK$116 million, or a handy 9.5 per cent year on year, despite what was really a fairly plain program that swapped eight turf and two dirt races last year for seven turf events out of ten this time.
At meeting 67 last season, the total pari-mutuel (not including Jockey Challenge or simulcasts) hold slipped past $85 billion. On Saturday, by comparison, that figure breached the $82 billion mark and is showing a drop of around 3.5 per cent for the season as a whole.
That is towards the top end of that February forecast but the new, recent trend line is north, or at least north east. After meeting 33 in January, the same figure was down by 4.6 per cent and at meeting 50 in the second week of March, by 4.8 per cent, before things turned rosier.
The simulcasts have held up even better, with only a handful yet to be completed and a positive result looking likely.
Up to the same stage of the calendar in 2014-15, simulcasts had operated on 18 meetings, taking in 83 races for a hold of HK$1.658 billion, and this time it is 17 meetings for HK$1.733 billion on 81 races.
---
No stars for Chevalier
Chevalier Star's display at the start on Saturday in race nine didn't only discombobulate the other jockeys in the race, it would have left a bitter taste for punters and we have to wonder how close it was to being a non-runner.
The John Moore-trained gelding with a history of being on stand offish terms with the starting stalls was the designated leader of the race so, when he stayed behind in the gates, every map or race plan should have gone up in flames. That was how the race looked too as Neil Callan grabbed it by the scruff of theneck on outsider Avellino and that was enough to win it.
It's pretty clear from the replay that the attendant is still doing something with his hands on Chevalier Star in the gates when the start was effected and the gelding chose that moment to go bananas.
If you were a new or relatively inexperienced racing customer, you surely wouldn't have been too thrilled about whether you got a fair shake in the incident. We'd agree it could be justified under the letter of the rules but as a public relations exercise it isn't ideal.