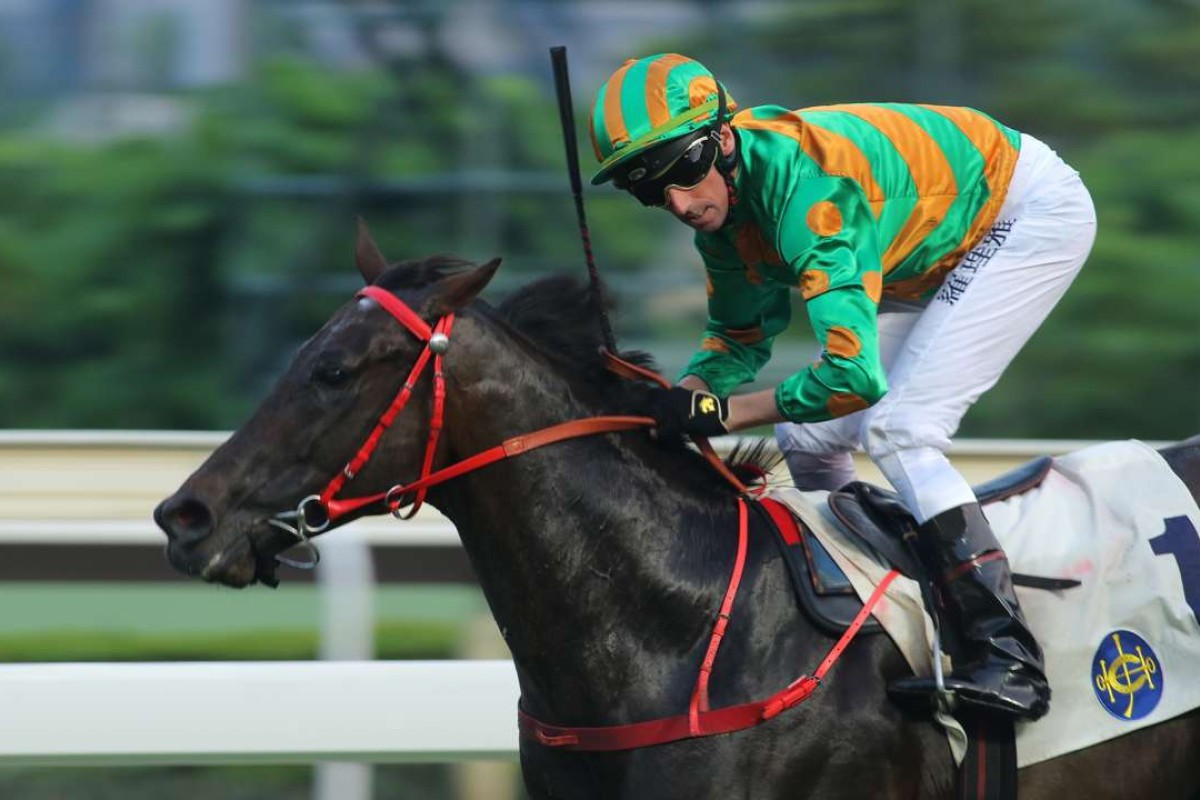 Nash Rawiller's early season hot streak may have been cooled by copping a two-meeting suspension but the Australian still has plenty to look forward to later in the term as underrated sprinter-miler Circuit Land heads towards group races.
Rawiller bookended Sunday's meeting with wins in the first and last – first scoring on Sea Warrior, on whom he was charged with careless riding, and then Circuit Land as the US-bred five-year-old shook off the "dirt track specialist" tag with a strong Class Two win.
"I think he could win a Group Three on the turf," Rawiller said after collecting his ninth win of the term aboard Circuit Land, and fourth from just 14 rides this season for trainer Danny Shum Chap-shing.
Circuit Land had won over a mile on the grass previously in Class Three, but since then has excelled on the dirt with two wins and a narrow second late last season on the all-weather track.
That success elevated Circuit Land's rating to close to triple figures and even though many felt the gelding might be running out of ratings room on grass, Sunday's performance validated Rawiller's view that he is equally as effective there.
Also in Circuit Land's favour as he steps into Class One and Group Three territory is that the slightly-built import will be carrying a lot less than the 133-pounds he lumped to victory on Sunday.
"He isn't big at all so that will help, and that was a pretty good Class Two he won," Rawiller said. "Maybe he has come back a better horse as well."
Shum had been keen to take Circuit Land to Seoul for the US$1 million Korea Cup at the start of the month but had been put on a waiting list as Caspar Fownes weighed up whether to take Gun Pit, which didn't eventuate.
"We couldn't wait that long for Caspar to decide, as we still needed to take blood and get ready for quarantine, so we said no," Shum said, the trainer explaining that even though Circuit Land "is pretty good on the turf", he was still hoping for one more dirt track opportunity.
"Last season there was a 105-80 Class Two on the dirt in December, so we hope he only gets six points and he can go to that," Shum said, adding the any ideas about possible campaigns in Dubai would be left until then.
Rawiller was without a firm commitment to ride in either of Saturday's Group Threes so took the opportunity to serve his suspension almost immediately, riding at Wednesday's Happy Valley fixture before skipping the National Day fixture.
"You don't want suspensions to happen at all, and the worst part is that it shouldn't have happened," he said of an incident at the 1,100m when he failed to leave sufficient room when crossing, to avoid being stuck wide.
"I just rolled down and I misjudged it, when I pulled off it was too late."