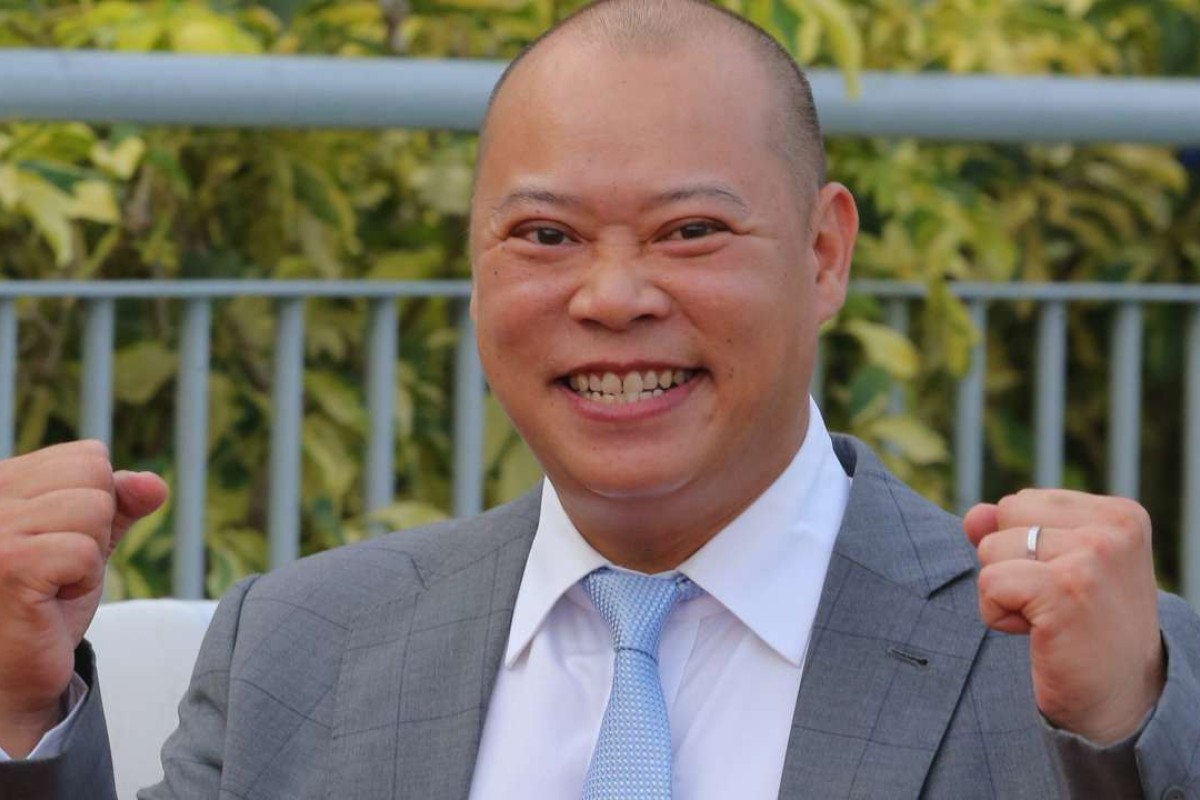 We come into that part of the season where trainers and jockeys are all looking to have ticked off that first victory - and suddenly there is a spotlight on those who haven't yet.
With Joao Moreira trailing and reigning champion trainer John Size winless until Sunday, the question was posed to us – how important is a good start really?
Chris So Wai-yin has run to a clear lead on the trainers' table with nine winners and that represents a big bite out of his full season tallies of 39, 32 and 34 in his three completed seasons.
Still, So isn't seeing a breakthrough year when he challenges for the title. His response was a more realistic, practical one, in keeping with the experience of all of the local trainers, who have come up through the system over many years and understand its boundaries and constrictions. He was expecting a good start but a similar season overall.
From one point of view, it could even be said that having had nine wins in the first six meetings only leaves him somewhere between 25 and 30 wins to get, spread out over another 82 race days.
Not to be unkind but Sea Warrior, for example, who might win again this season but it isn't by any means certain, now could take one of So's 60 boxes out of play for the rest of the term.
There are trainers here whose season tallies can be accurately predicted every year, give or take a swing of three or four successes, so they really are looking at a glass half empty by the time they've got to half their tally, regardless of which part of the season that takes place.
We've had a look back at the early season (and settled in a roundabout way on the first 95 races, which usually seems to coincide with 10 meetings) to see if a quick getaway meant something.
The leading jockeys tend to be there in the firing line from early on but, if we are talking about trainers, not a lot.
In fact, the last trainer to lead after 95 races and win the championship was Caspar Fownes in 2006-07. More often than not, the champion trainer each year has been sitting in midfield, somewhere around 10th.
A fast start usually means a slower middle and finish, and vice versa. Like a horse race, it's difficult to show speed at both ends of the season – but then it depends on how you measure the start.
Size likes to say the trainers' championship is a leader-biased race, though he is probably talking more specifically about how difficult it is to get to the leader in the last six or 10weeks of a season.
The defending champion has started slowly this term, on face value, satisfying the popular wisdom that he is generally a tardy beginner even though, using a different metric, Size is actually the fastest beginner in town.
Size did of course own the mother of all slow starts when he began with a team of 19 horses in September 2001, didn't have a runner until the fifth meeting, had 12 wins by Christmas then charged through the field to win the title.
Perhaps that was the foundation for the 'slow starter' myth but, over the first 100 runners from the yard, Size has a long-term strike rate of 13 per cent that tops the list.
Or maybe the myth of his slow getaways has been born out of what we are seeing at the moment – not a lot of those first 100 runners for his yard have appeared.
He has had 17 runners, while So (47), Me Tsui Yu-sak (53) and Danny Shum Chap-shing (54) occupy the top three rungs on the table both in wins and runners.
Stewards put phones under scrutiny
It didn't take long for the controversial new rule allowing stewards to examine the contents of communications devices to surface, a rule already unpopular amongst licensees with its implications for the invasion of privacy.
In the Howard Cheng case though, it doesn't look to have been implemented in the way that some licensees fear – an up-front demand for inspection any time there is an inquiry – but he has been caught out inadvertently giving stewards what the cop shows call 'probable cause'.
Reading Monday's press release, we deduce Cheng permitted perusal of his phone by the stewards during the inquiry into his ride on Startling Power on September 11, perhaps in the knowledge that there was nothing untoward there regarding that ride.
Howard Cheng's riding career at the precipice as 'phone messages' inquiry added to handling charge
Let's be plain about the Startling Power hearing – all inquiries into that race won by Sky Hero have been on the trail of a good old-fashioned "boat race".
Drawn gate 11, in the original acceptances, the winner was throttled in betting to a quarter of his odds 30 minutes earlier, then crossed to lead on the rail in a race where oodles of speed under him should have made that difficult. It had a certain look about it and the stewards were right to ask the questions even if, ultimately, explanations were out there.
Two of the speed horses were scratched at the gates, Diamond Master's rider had been given the option by the trainer to hand up the lead rather than battle for it, contrary to his usual role, and, likewise, the trainer asked Cheng to sit behind on Startling Power.
By hook or by crook, the speed evaporated in the quarter of an hour before the race, allowing Sky Hero a leisurely time and the opportunity to justify the heavy support.
So Cheng, thinking there was nothing to see regarding Startling Power permitted inspection of his phone but inadvertently showed off a message about another horse in another race – at which point, stewards invoked the new rule to get a closer look at to whom and about what all Cheng's texts had been.
Some licensees say they have refused to sign off on acceptance of the rule at all; some say they believe it should be applied only to mobile phones the Jockey Club provides.
We aren't quite sure where these provisos sit in reality as we imagine that all training and riding licences come with a binding agreement to adhere to the rules of racing - and there it is within the rules now.
Of course, that doesn't preclude the possibility of a legal challenge to it being snuck through in camouflage within the standard laws, and it is probably only a matter of time before that happens.