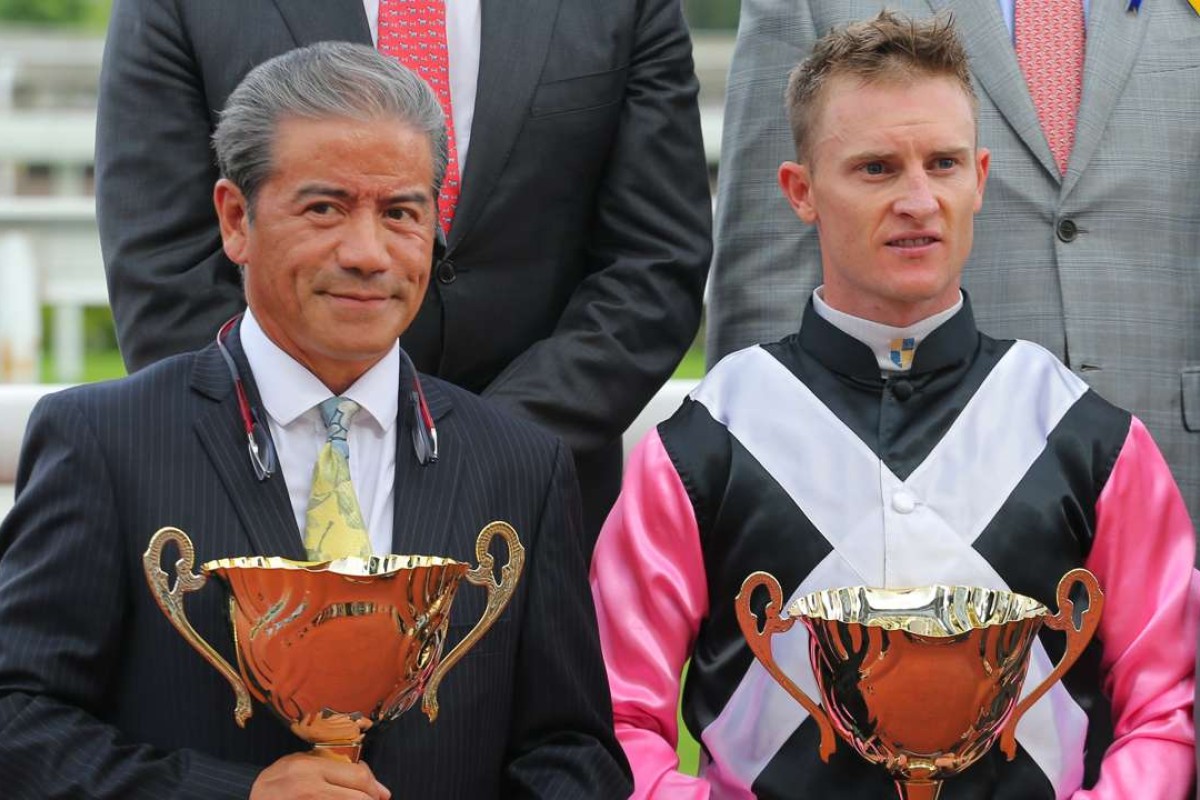 It felt a little like a case of "every child wins a prize" as the lesser lights got their chance to shine on Saturday and if you had trouble finding a winner, here's a statistic that might make you feel a little better about it; the combined record of the 10 triumphant horses coming into the day was a paltry 10 wins from 141 starts.
Of course, like the games at a fun fair there are no participation prizes in Hong Kong racing even though they say everyone's a winner. But every so often a meeting comes along that isn't going down in the annals of racing history as far as the quality of the equine athletes – they are just filling in the gaps.
This was one of those days, and – when the schedule was stretched by five fixtures from 83 to 88 meetings – maybe there was always going to be a casualty. But, to be fair the corresponding meeting is a bit of a let-down.
Of course, it's not always like this. Last week, we saw some standouts go around with Joyful Trinity and Amazing Kids, winning feature races full of talent, next weekend the new unbeaten superstar of Hong Kong racing Pakistan Star returns for his third start and seven days later the big guns are back for a Group Two sprint and mile race.
Not everyone can be a superstar though and they say there's a race for every horse, although "they" do say a lot of things, but perhaps trainer Danny Shum Chap-shing said it best about the upside of the winners on Saturday's 10-race card after his hard-to-handle sprinter Easy Touch scrambled in at 61-1. "It is my goal to win at least one race with every horse in my stable each season," he said, with a grin on his face that looked as though he had just found money on the ground. "Job done with this horse, anything else is a bonus."
Mostly full fields are one of the backbones of the Jockey Club's robust turnover, but Easy Touch won a 10-horse Class Four of questionable quality after a nine-horse Class Four opener that was just as bad, or worse.
Six of the 10 races had capacity fields, though, and mostly it was a case of horses just taking their turn to win, having their "birthday" as trainers like to say, and Caspar Fownes' Vanilla would make a great nomination as poster child for the typical "Hong Kong handicapper".
A liking for a particular surface – in this case dirt – and extra distance, too, has limited his opportunities. This means Vanilla is up against it to meet the Shum criteria of one race per season. Still, the seven-year-old is on track; he won one from 16 last season, one from 12 the year before and now he is one from three this term.
So he is winning his one race per season, the fun part is just guessing, which one it will be.
Days like Saturday make racing seem like a roundabout – especially when a horse's career like Lang Tai Sing's comes full circle and he salutes.
Lang Tai Sing started at Sha Tin with Manfred Man Ka-leung, and looked a promising sprinter in Class Two – he once even ran a sprinter named Blizzard to a neck while giving his rival 10 pounds.
The revolving-door stable transfers are another peculiarity in Hong Kong, and Lang Tai Sing was taken from Man and, after a stint with Richard Gibson, the gelding "came home" 22 starts later to win again and break an almost two-year drought.
Before anybody thinks it is all doom and gloom for the fans and this is a shot at scheduling or anything else; here's another statistic to close on, one that will bring a smile to the face of Jockey Club bean counters.
The punters can't get enough.
Some HK$1.388 billion was bet – nearly US$179 million if that makes it easier to comprehend for foreigners – and up HK$138 million in the year-on-year comparison.
Add to that a crowd of 19,733, that's more than attended a meeting featuring a Group One race in Sydney, and if there are a group where "everybody deserves a prize", those hardy souls standing in the Sha Tin stands certainly qualify.