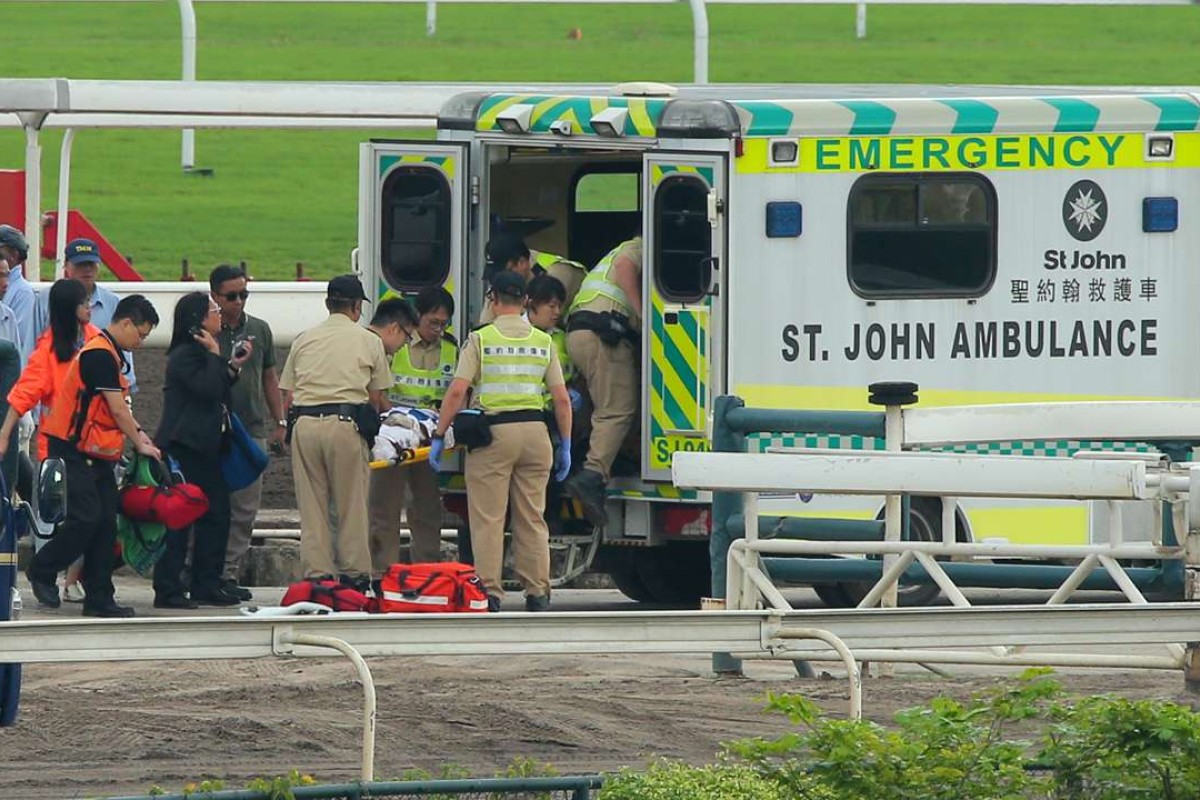 Considering he was at one stage reported as showing signs of slurred speech and memory loss, there was a moment on Saturday when the impact to Ben So Tik-hung's head after falling from Silverfield was only the second-most dangerous problem he was facing.
So's mount was close to the leaders turning out of the straight the first time at the 1,300m mark in the sixth race when he clipped the heels of a horse in front of and outside him and stumbled.
So was unseated and had the good fortune to be thrown to the left and out of the path of the field behind him, but his impact on the track was strong enough to crack his safety helmet and the rider was unconscious on the track as officials raced to his aid.
As So lay prone and still on the dirt and the race relentlessly proceeded, it soon became clear that, in less than a minute, he would be in the path of all fourteen runners – including his own mount, Silverfield, who had run around to lead the pack – after they passed the winning post.
So was in a precarious, even deadly situation and had to be dragged unconscious across the track and lifted under the inside running rail to get him clear of what could have been a disaster.
Rushed to hospital, So awoke and was reported fine in all four limbs but underwent a brain scan and was moved to intensive care when his speech was slurring and he was having trouble with his memory.
A second scan was ordered but the news began to improve from there, with neither scan revealing any damage.
So's brain functions began to improve quickly and the last word later in the evening was that, because he had been knocked unconscious, So would be kept overnight "for observation".
The reports became more positive that So was fine but, while there is no mandatory stand-down period now after being rendered unconscious, he still will require a neurologist's clearance before he rides again and that certainly rules him out of Wednesday's racing this week.
Stewards adjourned any inquiry into the circumstances of the fall until So was in such condition as to be able to give evidence.
The stewards' day was relatively quiet although it didn't finish there – Neil Callan caught a two-day ban and $20,000 fine for careless riding on Fairy Twins in race nine.