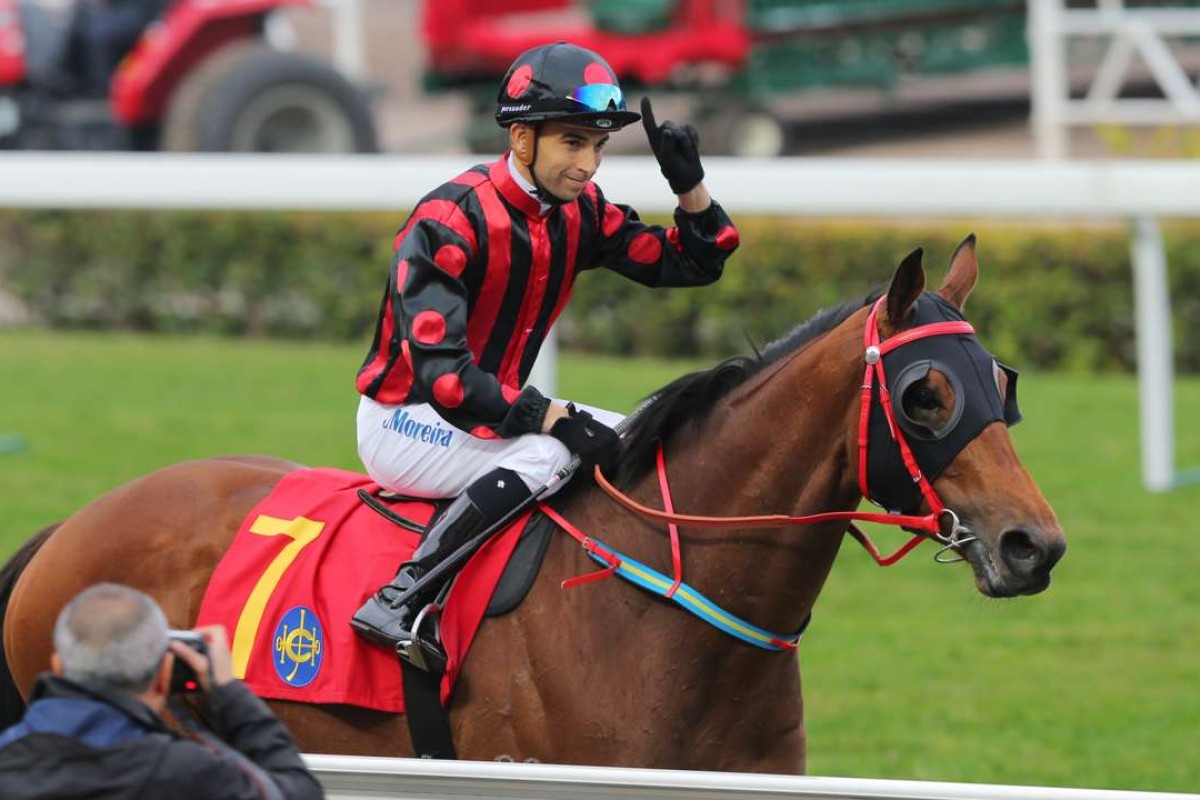 Champion trainer John Size is hoping that handicaps can substitute for race fitness when his high class late-comers Sun Jewellery and Thewizardofoz return in Sunday's Group Two features at Sha Tin with an eye on the Longines Hong Kong International Races.
Size is double-handed in both the Premier Bowl, 1,200m, with Amazing Kids and Thewizardofoz, and in the Oriental Watch 55th Anniversary Sha Tin Trophy, 1,600m, with Contentment and Sun Jewellery. In both cases, one of his charges has had a race this season and the other lacks match practice.
"Both Thewizardofoz and Sun Jewellery had a setback with a temperature in August, so they're a bit behind but they'll catch up and the schedule still allows them to have a very full season," Size said. "They could only have run once before now even if they hadn't had the setback, and I might not have chosen to run them then anyway, so they haven't missed anything."
Contentment was a very solid fifth to Joyful Trinity in the Celebration Cup on October 1 first-up and will have the fitness edge on Sun Jewellery, while Amazing Kids won the National Day Cup the same day to give him a head start on Thewizardofoz, but Size feels the difference in Sunday's handicaps can bring his runners together.
"Sun Jewellery is a good horse fresh and does look attractively handicapped. He's probably the type of horse who can go to the Hong Kong Mile with only two runs under the belt," he said. "Contentment has improved since his first run back, he's certainly fitter but being a year older, probably needs the extra race as well so, in terms of the international race, I'm happy with where they both are."
Joao's off to see the Wizard: Moreira makes a big call on sprinter as feature race picture becomes clearer
Size has made no secret of his view that a better version of Thewizardofoz could be seen this season, after the gelding was tried at longer with a view to the Derby last campaign, but he isn't under-selling Amazing Kids, either.
"Amazing Kids will have to improve on what he has done so far but he can. And it shouldn't be overlooked that it was his first attempt at straight racing first-up and he beat a couple of horses who have a lot of experience and have been very successful at straight racing," Size explained. "That isn't easy and looks an indication of some class to me. Still, I'm not concerned about where Thewizardofoz is at. He has come in a bit late to be wound up for this particular race on Sunday, but he was similar to Amazing Kids last season when he wasn't locked into any distance, and that's different this time around. He will only be a sprinter this season."
Having failed to quite live up to opinions surrounding him last season has a plus side, though, as the handicapper has been unable to get hold of Thewizardofoz.
"His rating is a long way behind the top sprinters right at the moment, but this is a handicap. He hasn't had a race for six months so that is going to help him compete on Sunday when his fitness is a bit behind them," Size said. "But I'm hopeful that his rating will catch up and he'll be looking as good as the better sprinters in a few runs' time when he has to meet them at level weights."