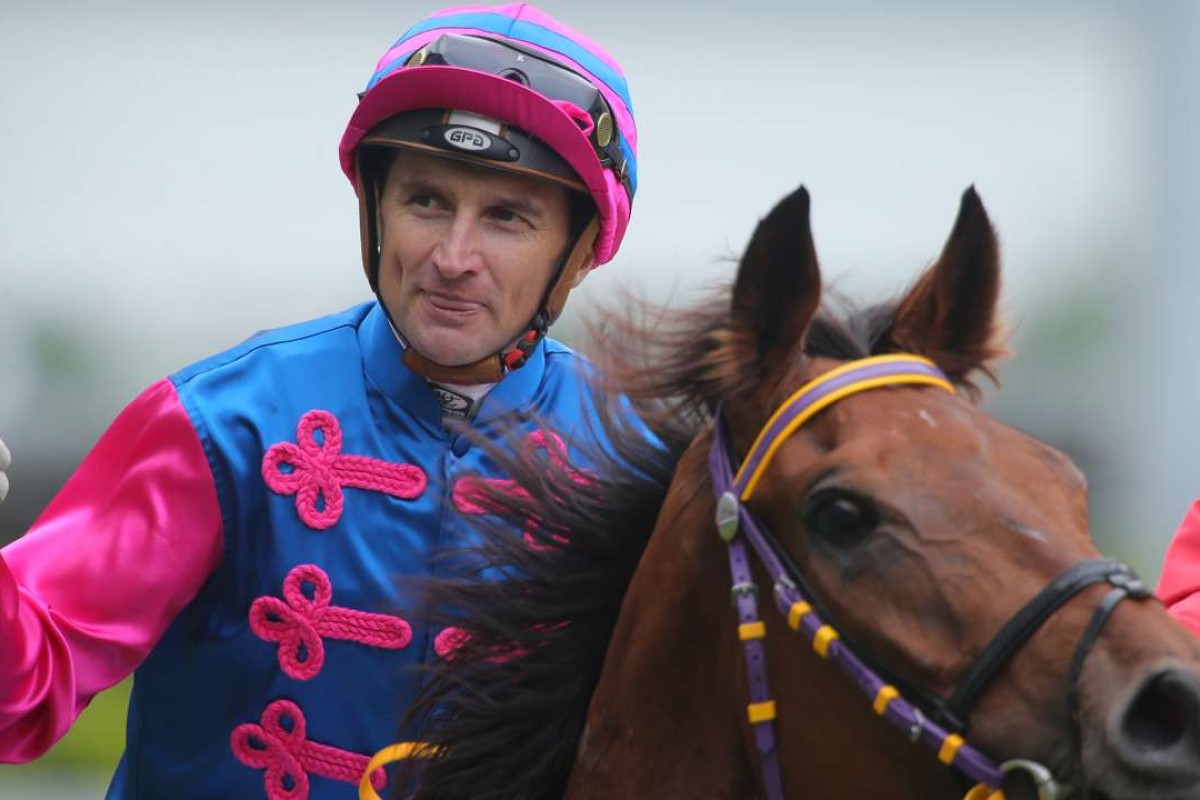 Success begets success in Hong Kong racing, but as Opie Bosson has found out this season, the opposite is also true; being on a losing streak is a slippery slope and nobody wants the jockey running last.
Reputations mean little in this "what have you done for me lately?" world, so when Bosson, a 36-year-old in his prime, a two-time champion in New Zealand and winner of nearly 50 Group One races, was asking trainers for rides of late, there had been limited response.
It wasn't as if Bosson was riding badly, it's just that the record read badly. Heading into Sunday it was zero wins from 50 starts, before a much-deserved triumph on Benno Yung Ting-pang's Rapid Triumph.
Yung called Bosson a "great jockey" that he would have used more, if he could, but the real crunch comes when it was time to tell owners he had booked one of the lesser-ranked riders – regardless of the jockey's obvious talent.
"Sometimes the owners, if you haven't got a star jockey then they think you've got no chance," Yung said, adding that he was hardly in a position to bargain with pushy owners after enduring a 35-start, nearly month-long winless run to start this season. "If I've got no winners it's hard to say anything. That's Hong Kong."
Another trainer described a typical phone call that involved telling an owner that a jockey not named Joao Moreira was being booked for his horse. "They'll say back to you "can you put somebody else on to ride?" It's very difficult."
Bosson's breakthrough came on a 16-1 shot, which was a great chance, relatively speaking at least.
To put things in perspective, Bosson had ridden more horses that have started triple figures in betting (eight) this season than he has horses starting single figures (seven).
Of course, weight has also hindered Bosson's opportunities, especially now that it has crept up to a minimum of 123-pounds after "spelling too well in the off-season", as the affable Kiwi described it.
Bosson soon has a decision to make about whether he applies for an extension of his current contract, which ends in early December and, after incurring a two-meeting suspension on Sunday, leaves him just seven more meetings to push his claims.
New boy Opie Bosson out to make a big impression at Sha Tin
The call of home and riding horses with an actual chance in a race must be strong and Bosson will return to New Zealand this Saturday for a hit-and-run mission on the Murray Baker-trained colt Jon Snow in the 2,000 Guineas at Riccarton Park.
If Bosson does want to stay, perhaps he can take solace in the fact that plenty of big names have made similarly slow starts before establishing themselves.
Neil Callan is now entrenched in the top 10 despite having to claw his way from the bottom of the barrel after he took 51 starts to win a race.
Brett Prebble won at his sixth start in Hong Kong, but after two long runs without wins he had an uninspiring record of two from 123. Then came Precision and a win in the 2003 Group One Champions & Chater Cup, the biggest win of the jockey's career to that point.
Of course, the list of riders that didn't bounce back is longer, but no less illustrious, and if Bosson heads home it won't be because of a lack of ability, just opportunities.