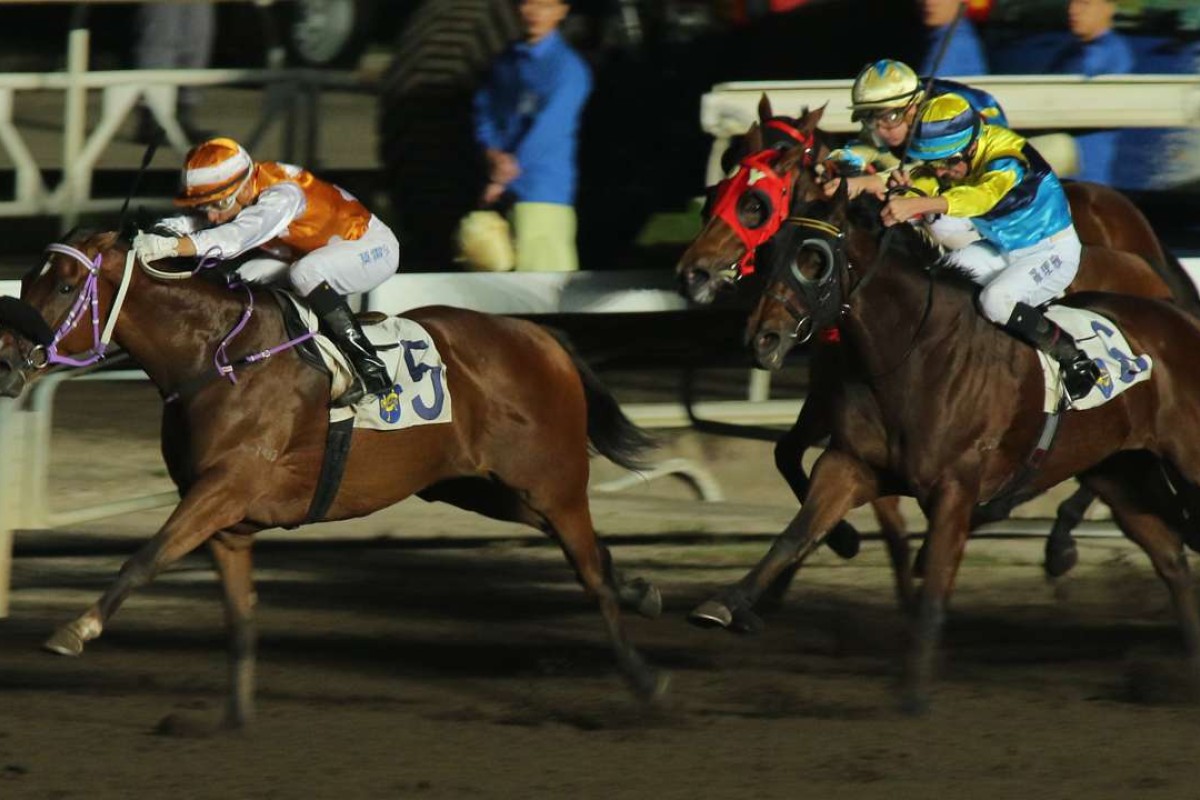 The stock of Holy Roman Emperor seem to be able to do pretty much anything here and one of his lesser lights might find his niche on the all-weather track if Wednesday night was anything by which to judge him.
Michael Chang Chun-wai-trained Equity Doctrine won't make the annals of the all-time greats, unlike some others by his sire like Designs On Rome or Rich Tapestry, but the way he travelled in running before an unlucky second to Flying Machine at the midweek fixture suggested he will at least find a race or two.
Equity Doctrine had not looked altogether hopeless on the turf in Class Four but his scoreline still read 10 starts without a first four finish before Wednesday night.
He had tried the dirt last season but at an unsuitable sprint distance and there is also a good argument to say that he was still in the development phase at that time.
With blinkers reapplied and the switch to the mile on Wednesday, Equity Doctrine looked a different horse and was never not going to be in the finish this time.
Except, of course, for the half of the home straight when he was stuck behind the weakening leaders and unable to get clear – for that part of the race, his participation in the finish hung by a thread.
From gate one, Nash Rawiller had given him the right ride and there wasn't a whole lot he could do but wait for the chance to get out and, when it did come, the winner was off and gone.
But what was likeable was the way the International Sale Griffin applied himself well when he was free of obstructions and did find the line with the enthusiasm of a coming winner, putting two lengths between himself and Safari Magic who has been racing well.
Now this was Class Five so nobody is getting over excited but the four-year-old looks value for a win in that grade and probably can steal one at the bottom of Class Four as well in the not too distant future.
He was good over the 1,650m this time but might handle 1,800m as well now that he is finding himself.