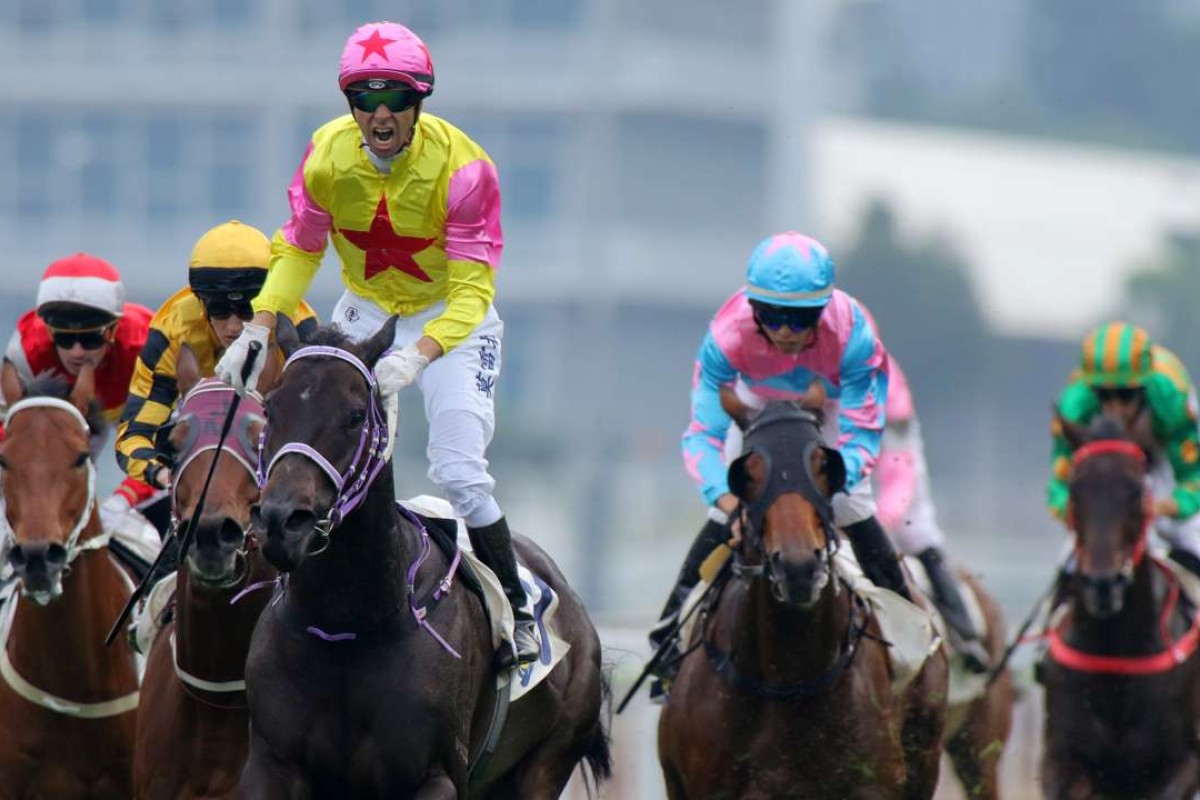 Racing Supernova might just have made his life a whole lot easier on Saturday when he put behind him any questions about stamina with a brilliant win in the Panasonic Cup at Sha Tin to open up new horizons.
The five-year-old's previous two wins had come down the straight 1,000m course and that had some questioning his ability to run out a strong 1,400m, particularly up in grade, but trainer Chris So Wai-yin was never concerned.
"People ask me why I didn't keep him to 1,000m because that's where he has won but he has also been quite unlucky at times – in the 1,000m races, he gets back, he gets bumped, he finds trouble," So explained.
"When he ran 1,200m last season, I felt like that was even too short for him because he was running home at the finish but the race was already over. Some horses have a dash of 200m, this horse can dash for 400m, so he is strong at the finish and my idea was that 1,400m would suit him better. Right now, I think this is his distance but it's possible we could try him longer too. If he can run a mile, it opens up more opportunities for him in future."
One of five winners for Joao Moreira, Racing Supernova ticked most of the boxes for the Brazilian rider, but the gelding still has some room to improve.
"He is a better horse now than when I rode him last season," he said. "Although he still does a few things wrong. He isn't fast out of gates, but that worked out for him when a few riders didn't want to be on rails. After jumping, I was third or fourth last, but 200m later I was sixth on the fence. I had my doubts whether he would handle the trip, I was happy to be proven wrong and he ran it very strongly. Maybe a mile is too much of a stretch for him, but that's a problem for later."
So said the subject of shooting for the stars with Group One ambitions had been brought up by the owners too but Racing Supernova had not been entered for the up coming international races.
"It's exciting. His rating will be 100 now so he's definitely getting to that area," he agreed. "I'll talk to the owner – maybe we could enter for the Mile at the late entry stage – but there is also a Class One on international day that would suit and there is a 1,400m Group Three race on New Year's Day that is an option too without having to go up against the top ones yet. Still, he beat a Group One horse today, Blizzard, so he has the quality."
Under 119 pounds, Racing Supernova proved too strong for the favourite Mr Bogart (Chad Schofield) and Blizzard (Zac Purton), a slightly bitter result for Purton, who had been the horse's most regular rider but was unable to commit to the mount on Saturday and So sought out Moreira.
"The race rating band was up to 110, and if there'd been a horse on that rating entered, Racing Supernova would have had 115 pounds, which I can't get close to," said Purton. "And trainers aren't happy to wait and see what the entries are before they book you, so Chris grabbed Joao. As it turned out, the weights went up four pounds, so I could have ridden him. Anyway, Blizzard was a good ride in the race and he ran well – it was just too much to give 13 pounds to the winner."
Schofield on the runner-up had a similar story after having to concede nine pounds to Racing Supernova.
"It was a bit harder grade of race than he won last time but he ran really well with the weight," he said.
Stewards held up correct weight on the race while they decided whether Circuit Land was a runner, after the gelding had missed the start by quite a few lengths.
Trainer Danny Shum Chap-shing and jockey Nash Rawiller approached the stewards about Circuit Land being declared a non-runner but they ultimately decided the five-year-old had brought the problems on himself by rearing in the gates and his second rear just happened to be as the starter pressed the button.