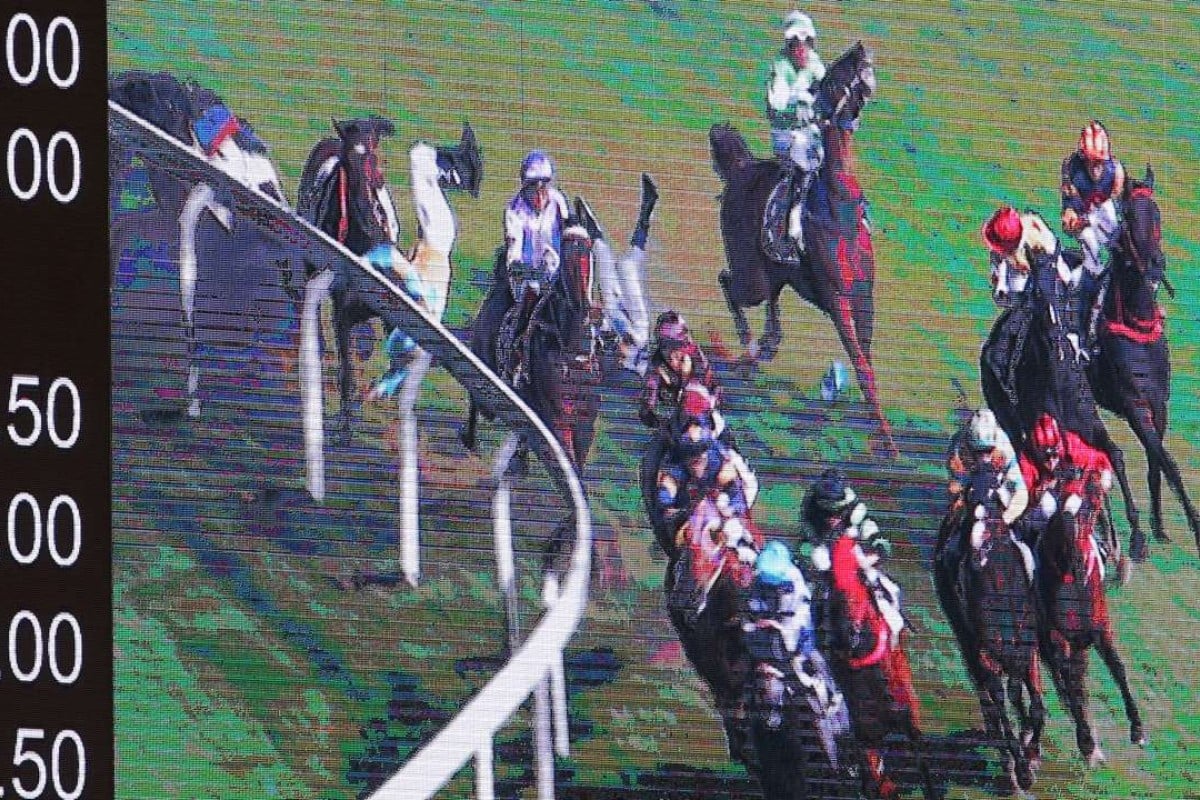 With last Wednesday's fall throwing more unforeseen fuel on the fire as far as jockey numbers are concerned, Umberto Rispoli's bad luck might at least give the Jockey Club a chance to blood another new rider as a stop gap while he is sidelined.
We've racked our brains and can't recall a recent time with so many accidents in quick succession that left so many injured jockeys behind, and the club's rider list keeps being trimmed back to a point that is near the edge of acceptable.
And away from race injuries and Howard Cheng Yue-tin's long-term suspensions there's Alvin Ng Ka-chun, who broke his foot playing squash. Or there's Eddy Lai Wai-ming, who remains in a slot on the roster despite not having ridden for a year due to a knee problem, and who might never ride again. Eddy's a ghost.
The Jockey Club gets some relief this weekend with Ben So Tik-hung resuming and four visiting riders – Tommy Berry, Hugh Bowman, Christophe Soumillon and the ever-popular Gerald Mosse – to take up the slack.
Some wags have even playfully suggested perhaps Mosse is in line for a full-time return after he rode work on Monday at Sha Tin but the Frenchman has a contract in Singapore he is about to commence, so that probably rules him out of riding here, other than Sunday and international day.
Jockey Club eyeing off another lightweight rider with Umberto Rispoli ruled out for three months
But the foreign-based stars won't be here to save the day every week and some at the Jockey Club fear that Rispoli's knee injury will keep him out for the entirety of his proposed contract through to Derby day, despite his stated ambitions to be back far earlier.
So, however quickly some of the other riders heal, the club will need to find a replacement for him. Rispoli was a swap for the soon-to-depart Opie Bosson, and probably this should be looked at as an opportunity even if forced upon the club.
With the winter fast approaching in Europe and big money racing finished in Australia for the time being, bar the Perth carnival, there should be ample available candidates to come here at an appealing time of the season as Group One racing starts on international day.
We've said it here before that some of the club's best gambles on jockeys have been the young, underdeveloped talents that bloomed here rather than established big names expected to turn up and perform. There's no better example than Zac Purton – and Chad Schofield and Sam Clipperton are headed the same way.
Although there are certainly those in the Chinese media who don't want to see another Australian or New Zealander licensed, for the sake of diversity, so that does muddy the waters and narrow the choices if club officials are of the same mind.
That's why we are keen to see how Oisin Murphy gets on here – not just an emerging talent in European racing but a young man who got rave reviews riding in Australia for a couple of months so he can handle this style of racing. More British or European jockeys making a career of Hong Kong rather than a busman's holiday to avoid the winter would have to be a positive.
New jockey Oisin Murphy counting on pluck of the Irish in breaking through in Hong Kong
We are also very light on these days for South African riders – whoever would have expected that, considering they have been the single most successful nationality in Hong Kong racing in the past 20 years?
Or maybe the club should look to see if it can pluck out a young, emerging Brazilian talent to follow in the footsteps of Joao Moreira and Silvestre de Sousa. We have heard, ad nauseam, how there are "many" jockeys as good as either of them in Brazil but who just don't leave the country. (Frankly, we think it's all hogwash, but hey, roll the dice.)
How Joao Moreira and Silvestre de Sousa went from scrapping as Sao Paulo apprentices to joining world's best jockeys
Nobody would wish injury on any jockey, but the opportunity has now been forced on the club to quickly bring in a young, up and comer for a limited stint, to fill a void and maybe get a taste of Hong Kong for a longer contract in future.
Fear of foreign raiders misplaced
It's not really a Hong Kong racing issue, even if the Group races are more or less open slather for foreigners now, but Melbourne's spring carnival must have left the British and Europeans with plenty to think about and plan.
Without winning a major Group One race, Godolphin's visiting horses under Charlie Appleby surely plucked at least A$1.5 million in prizemoney out of Melbourne in just a few weeks – a total that would be hard to win in Appleby's home ground of Britain, even with a major thrown in somewhere.
Anticipating a full-scale invasion next year, not only by Appleby or a few others, or even with the biggest races in mind, we've heard the stirrings again of protectionism Down Under. One commentator even justified that kind of view by suggesting Hong Kong or Japan wouldn't tolerate invaders coming left, right and centre to carry away all the big money.
As we head towards the international trial events on the weekend, it's worth remembering the same arguments surfaced over the internationals themselves here when they were pumped full of cash and opened to the world, and then again over the trial races when they were internationalised.
What has become evident since that knee jerk reaction, which proved unfounded, is how hard it is to get horses to come from overseas, no matter how many races are available to target. And Japan can tell the same tale – it has scores of international races with high prizemoney which have never had an overseas entry, let alone a runner.
Far from not tolerating it, the Jockey Club would probably welcome some quality foreign visitors at times other than December and April, but there's not exactly a queue.
Of course, Australia is a little different because strangely, there is so much prizemoney attached to races that aren't exactly 'la specialite de la maison' – staying events.