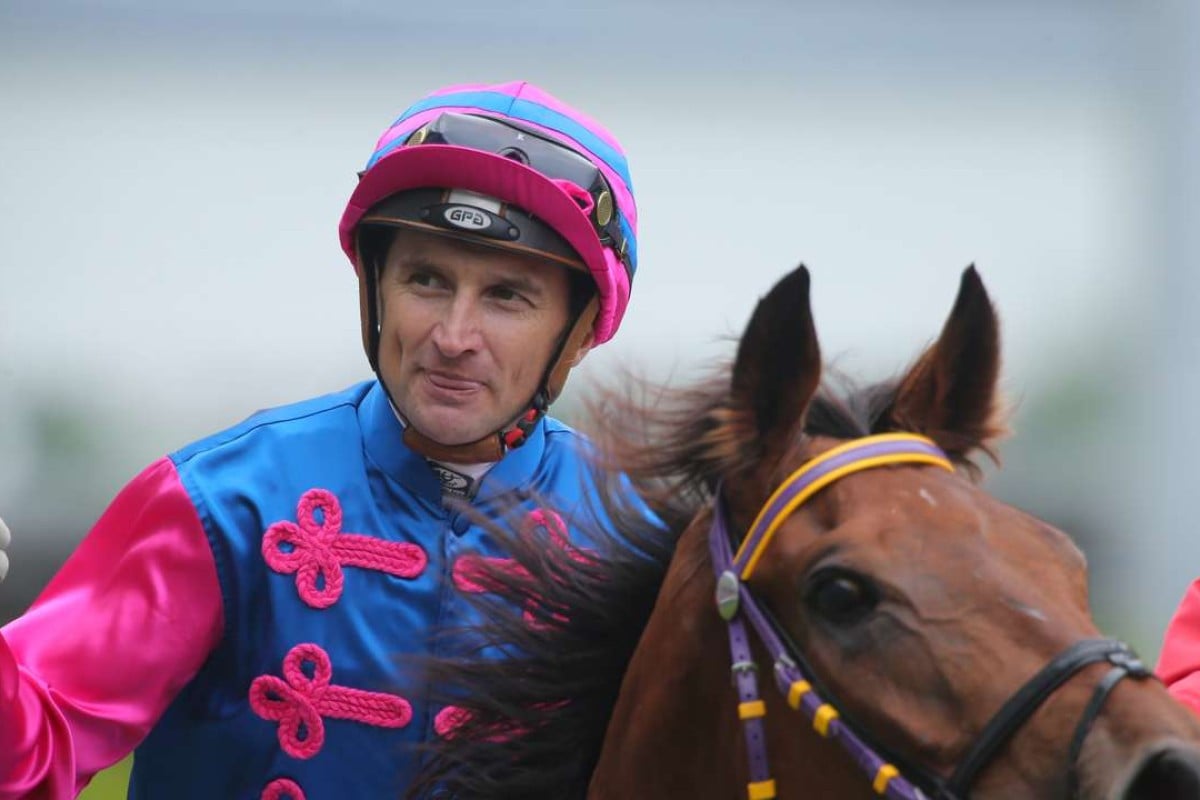 It has been a long two months for Opie Bosson but it seems the New Zealand jockey has been given some going away presents in the form of some rare genuine chances at Happy Valley.
Bosson will return to his homeland after Wednesday night's meeting, having ridden one winner from 66 starts so far this term, as weight battles and a lack of chances have taken their toll.
In fact, Bosson has only ridden seven horses that have started single figures in betting and one of those, Diamond Friends, dislodged him at the start.
That typifies the luck the champion jockey has had during a mostly forgettable stint, but he gets a chance to bid farewell with a strong book, led by last start winner Rapid Triumph.
Benno Yung Tin-pang provided Bosson's only winner for 2016-17 when Rapid Triumph scored over 1,650m at the daytime Valley meeting just over two weeks ago and returns to the same course and distance.
"He is probably my best chance, he has drawn well again and I thought he won last time like he had something in hand," Bosson said. "The key with him is a good jump – first-up on him I missed the start, but we got it right last time from a better draw and that made the difference. With a good barrier, if I can get him to jump well again he should go close."
In Hong Kong, snapping out of a slump is hard – just ask star New Zealand jockey Opie Bosson
Rapid Triumph will carry top weight but Yung seems to have found an understrength Class Four for the five-year-old to contest.
Bosson has three other rides, including Lucky Seven for fellow Kiwi Paul O'Sullivan, with the four-year-old having run in the so-called "rakegate" no-race, and Me Tsui Yu-sak's Divine Boy, who will be tested by a step up to 1,800m for the first time.
It could be left to Divine Boy's stablemate Happy Bao Bei to close Bosson's account with a win in the last race, although a look through the seven-year-old's recent runs doesn't provide much hope.
It isn't that Happy Bao Bei has been running badly, it's that the gelding seems to be getting every opportunity to win and can't quite break through.
Happy Bao Bei has finished in the top four at his last six starts, including four times this season, but not even a succession of low draws or blinkers on last start have been able to scratch out a win.
Oisin Murphy to join Hong Kong's jockey roster, Sam Clipperton's stay extended, Opie Bosson gets early release
"I went back through his replays looking for something, anything, that you could make an excuse for, but no, he has just been given every possible chance each time," Bosson said. "I guess I just have to do the same and hope that this time it is his day."